—
Upgrading CU at the Game – With Your Help
—
Self-promotion has never been my forte. Don't get me wrong, I've got a healthy enough ego … I just haven't got the knack for blowing my own horn.
I've also got a problem when it comes to asking people for money. When I joined the Gallatin Empire Lions Club back in 1990, I made it clear I wouldn't be signing up for projects asking people for donations. Work on projects which raised money? Sure. Happy to work on the project … Just don't ask me to stand at a booth somewhere and solicit funds.
S0 here I am, going to tell you how wonderful I am … and ask you for money.
Is this another NIL fundraiser?
No. Last year about this time, I did a GoFundMe campaign to raise money to do interviews with CU student-athletes. There didn't seem to be any movement around the CU program about making any NIL funds available to our Buffs, so I did a fundraiser. The goal was to raise $10,000, so that I could do 20 interviews with CU student-athletes, offering them $500 for their time.
The fundraiser was a great success, with over $10,000 donated in a short period of time. I spent the next several months doing interviews, getting to meet and know some fan favorites, including offensive lineman Tommy Brown and "The Mayor of Boulder" Evan Battey. (The list of interviewees, with links to all of the NIL interviews, can be found here).
It was educational and fun … and a lot of work.
With the Buffs4Life NIL Collective up and running, there is now a place for Buff fans to not only donate to a CU NIL Collective, but get a tax deduction at the same time (Buffs4Life is a 501(c)(3). While CU at the Game is certainly a not-for-profit venture, it is not a non-profit in the eyes of the IRS).
Why are you asking for money now? 
Frankly, to help justify the time I put into the website and the podcast.
That being said, there are improvements which I would like to make to the website. A few years ago, I did a fundraiser to help make CU at the Game more user friendly for mobile users, and you came through. It may seem like a no-brainer to want your website to fit on a phone or a tablet, and it may be for those who understand how to do it … but I'm not one of those who know how.
Now, I am looking for funds to do a couple of projects. First, I would like to bring back the "CU at … " photo contest. We've done it twice before, and it's been a great deal of fun.  CU at the Gamers send in photos of themselves or family members wearing CU gear, showing their pride around the world. The last time the contest ran, we got photos from 32 states, 17 countries, and from all seven continents – yes, even Antarctica (check out a few of the previous submissions at the bottom of the page). Winners get nice prizes, including CU game tickets. It takes time – and behind the scenes work by my website guy which I have to pay for – to make this happen.
Another upgrade I'd like to consider is adding a forum page. There are many of you who post comments under articles, but it isn't easy to keep track of all of the comments, and it isn't easy for those looking to post comments to have their voices heard. A forum page would add to the CU at the Game experience, and give you the chance to be more interactive with other Buff fans. It might be a challenge to keep it civil, and have it monitored to keep posters on topic and civil, but I'm willing to give it a try.
Don't you get money off of advertising on the website? 
Yes. There are rotating ads on the website, but I've intentionally tried to keep them from being obtrusive. The ads are smaller, though, and there are no pop ups. Great for the reader … but not much in the way of generating revenue.
So what are you looking to raise? 
I've set a goal to try and raise $7,500 in the next 30 days. You graciously donated $10,000 last spring, but that was also for a direct cause. Can that number be matched this spring? We'll see. I'm hoping that if we keep this as a twice a year fundraising push – a spring and a fall campaign – I won't have to bug you for dollars the rest of the year, or, worse yet, make this a site with a paywall.
I've talked with my website handler about the option of a Patreon page. Many of you are familiar with the concept, and those who pay for subscriptions to Rivals and 247 Sports are familiar with the concept: Free content remains but some of the content for the website gets put behind a subscription paywall. I'd really like to avoid doing this if I can. CU at the Game has always been a free website, and I'd really like to keep it that way.
Why is it worth my dollars to help you out? 
I hope that, by reading an article on a CU website in February, you're answering your own question. CU at the Game is beginning its 15th year as a website, and we recently posted the 100th episode of the CU at the Game podcast. The website is updated daily, 365 days a year, so that you can check in at your convenience to make sure you are update on your favorite team. I'm sure that most of you are aware of this, but my wife wants me to say it anyway: This is a one man show. I don't have a staff; I don't have contributing writers. This has been a 24/7/365 labor of love for the past 15 years (or, if you want to count back to the pre website days, CU at the Game writing has been my calling since the spring of … 1996).
The Buffs are poised for a historic season this fall, and I hope you will want to come along for the ride.
How can I help?
Glad you asked. A "Donate" banner has been placed on the front page of the website. The banner is a link to a GoFundMe page. You can click on the "Donate" page anytime. Ready to donate now? The link can be found here.
–
A sampling of previous "CU at … " photo contest submissions …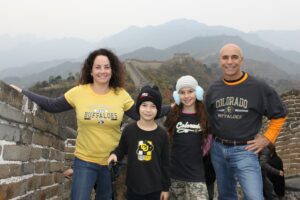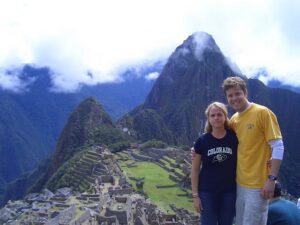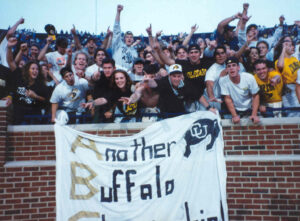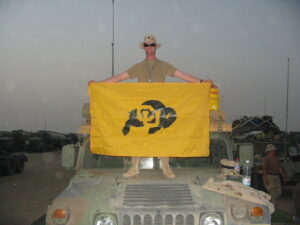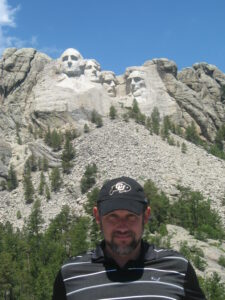 –
—–