—
Coach Prime Living (Rent free!) in Matt Rhule's Head
—
Since leaving the Big 12 in 2011, Colorado and Nebraska have been wandering in the desert of college football.
Nebraska hoped to regain its status as a college football blue blood in the reshaped Big Ten, while Colorado hoped to find academic soul mates and restored gridiron relevance in the expanded Pac-12.
Neither team has had the success they envisioned. In fact, both teams have arguably endured the worst dozen years of their storied histories. Both teams have won division titles, but neither have won a conference title.
CU's drought without winning a conference championship is the longest in school history, dating back to 2001.
Nebraska's drought without winning a conference championship is the longest in school history, dating back to 1999.
Both teams had rivalries forced upon them in their new leagues. Colorado and Utah, the new kids in the Pac-12, were given the end-of-season, Thanksgiving weekend rivalry game, while Nebraska was given Iowa as it's next new favorite enemy.
But, for a variety of reasons, the rivalries haven't taken off. Utah has dominated the series against Colorado, while Nebraska had lost seven straight against Iowa before coming through with a win to cap off a 4-8 campaign last fall.
Nebraska wants to have Ohio State and Michigan as its Big Ten rivals, but the Cornhuskers haven't beaten the Wolverines since 2013; the Buckeyes since 2011.
And, well, you know how well CU has done against the likes of USC and Oregon.
So it really didn't come as much of a surprise when both fan bases got revved up when the CU/Nebraska rivalry was renewed for the 2018 and 2019 seasons. The Cornhuskers hosted the first game, and were brimming with confidence. Not because Nebraska was thriving – the Cornhuskers had limped home with a 4-8 record in 2017, giving up 54 or more points in the last three games of the ill-fated Mike Riley era in Lincoln.
No, the Cornhusker faithful were strutting again thanks to the return of the prodigal son, Scott Frost. A home state hero who was the quarterback for Nebraska's last national championship team in 1997, Frost rode into town fresh off of an undefeated season as the head coach at Central Florida.
When Nebraska's opening tune-up against Akron was cancelled due to bad weather in Lincoln, the CU game became the debut of the Scott Frost era. Everything was in place for the Cornhuskers … the opening of the Frost era, at home, against a very beatable former rival. It was a perfect set up for the red horde.
Except … the Buffs rained on the Cornhuskers parade. A late Laviska Shenault touchdown gave the Buffs a surprise 33-28 victory, and the coronation of King Scott as Nebraska's savior was thrown off schedule.
Redemption was supposed to come for the Cornhuskers in 2019, when Nebraska came to Boulder for the first time in a decade. The Buffs had handled CSU in Denver to open the Mel Tucker era, but the Nebraska game was to be the Tucker debut in Folsom Field. The Red Flood invaded the Buffs' home turf determined to spoil Tucker's first home game, returning the favor for what the Buffs had done to Scott Frost the year before in Lincoln.
The Cornhuskers dominated, taking a 17-0 lead at halftime, but the Buffs rallied, forcing overtime, finally coming away with a 34-31 victory.
And now it's been over 12 years since Nebraska has beaten Colorado, and that fact is galling to Cornhusker fans …
… and, apparently, their new head coach.
On November 26, 2022, Matt Rhule was hired by Nebraska. It was the splash hire of the 2022-23 coaching carousel. Rhule had been fired from his job as the head coach of the Carolina Panthers, but was a certified genius at rebuilding downtrodden programs. He had taken a lousy Temple team, gone 2-10 his first season … then won ten games in years three and four. Rhule then took over a sanctioned Baylor program, gone 1-11 his first season, but had the Bears at 11-3 by year three.
If Rhule could work his magic with Temple and Baylor, what could he do with all of the resources he would be have available to him in Lincoln?
The bloom of the Rhule scarlet and cream rose fell off just a week later, though, when Deion Sanders was introduced as the new head coach at the University of Colorado.
As Buff fans have come to know very well, Coach Prime soaks up all of the energy in any room he enters, and such has been the case with the "new coaches of 2023" room.
Deion Sanders has commanded attention everywhere he has gone.
From his infamous first meeting with the returning Buff players, to Signing Day, to the national championship game … Sanders has never left the national stage.
Meanwhile, back in Lincoln … crickets.
Except when Rhule takes thinly veiled shots at Coach Prime.
After Coach Prime's video about bringing in the "Louis" Vuitton luggage, Coach Rhule had this to say about his coaching philosophy:
"I've mastered kind of that craft of working with guys over time. I hope. I'm going to push them, I'm going to coach them, I'm old school. We're going to practice hard, I'm going to coach them hard, but I can demand them … I don't have to demean anyone."
While Coach Prime was making the rounds, being interviewed by every major sports network and magazine, and almost single-handedly taking over the national championship game …
… Matt Rhule was posting pictures of food as he makes his way across Big Red country.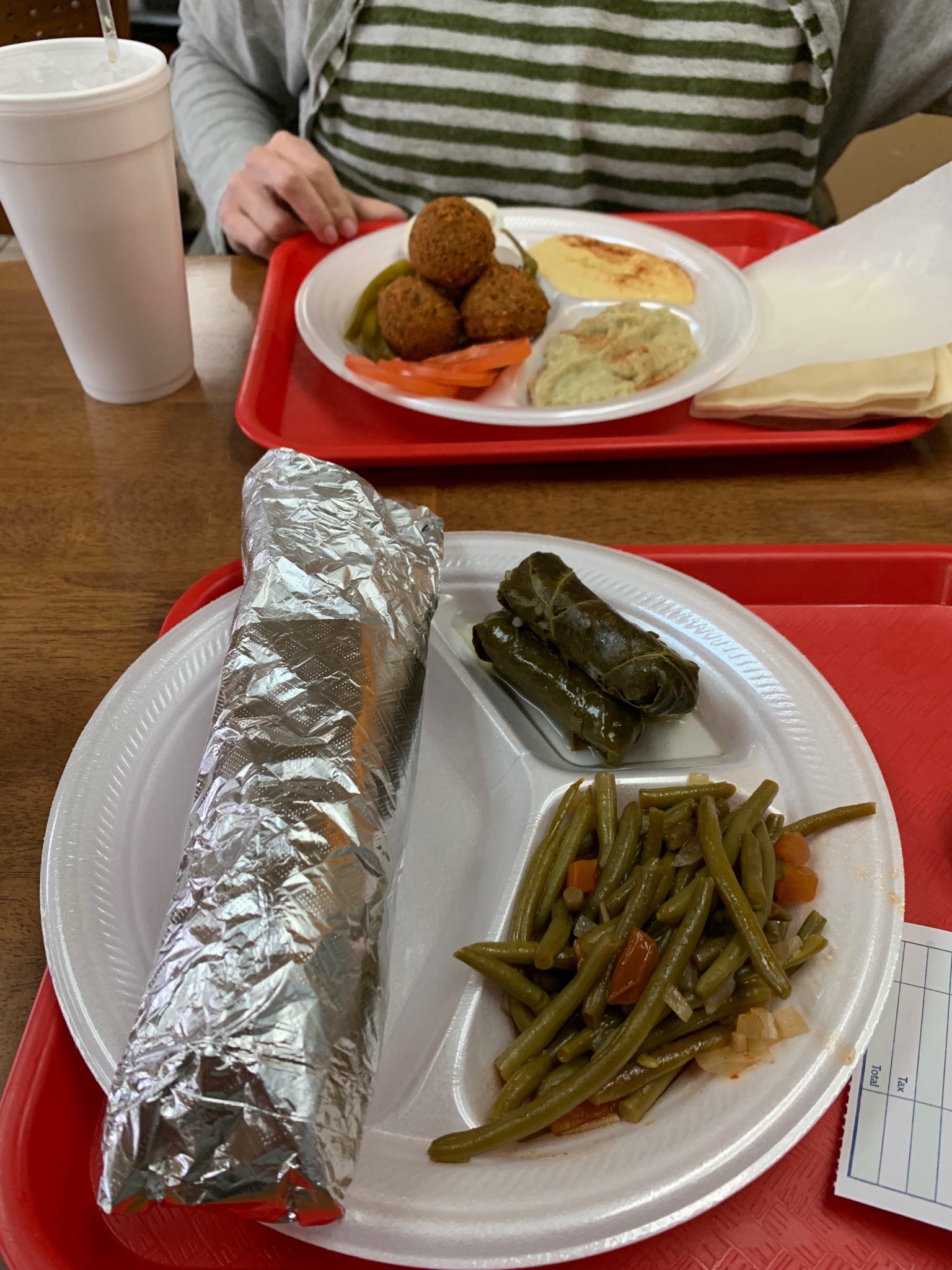 The opening of the spring Transfer Portal window created another opportunity for Rhule to take a shot at Coach Prime.
"I hear other schools talking about, 'I can't wait for (April 15th), the transfer portal,'" Rhule stated before continuing to say, "Well, I can't wait to coach my guys," noting his desire to work with what he's got.
Others, like CU, were seen posting clips promoting the portal as they look to quickly revamp their rosters. It's worked thus far for the Buffaloes, who have the nation's top-ranked transfer class. Rhule, meanwhile, seems to be defensive about maintaining the bulk of the roster which went 4-8 last season.
While no one knows how the great roster overhaul experiment will work out for the CU program, spice has certainly been added to the September 9th game in Boulder.
And it's not as if Nebraska fans are above getting into the fray …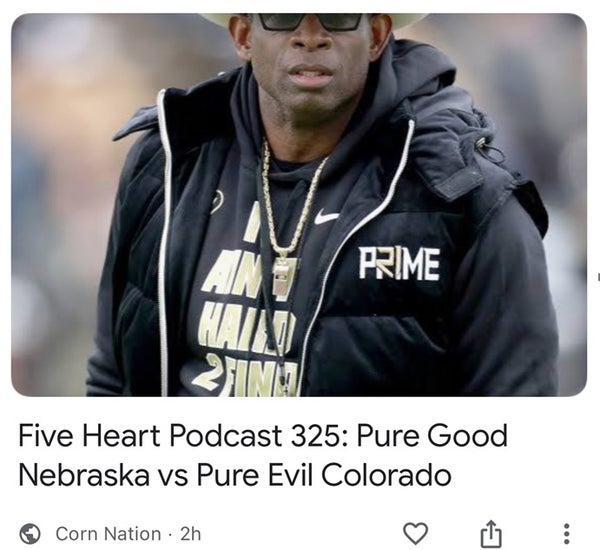 Single game tickets for the CU/Nebraska game will go on sale in May. Season ticket holders such as myself will be offered the opportunity to get some extra tickets for the game (I'm assuming this will be the case. My Buff Club ranking is 808 … out of 60765).
The temptation to sell tickets will be strong. Fans will be able to finance their season ticket purchase merely by parting with their Nebraska tickets on the secondary market. That certainly worked well for Nebraska fans in 2019, as Folsom Field was at least 50% red (and that's being generous).
Will the Buffs be able to make it three-in-a-row against the hated Huskers? Will Matt Rhule spoil Deion Sanders' home debut? Or will Coach Prime, like Mel Tucker before him, chalk up home win No. 1 against the Big Red?
Time will tell … all we know for now is that Nebraska fans – and their head coach – have been none too pleased at the national attention afforded the dawn of th Coach Prime era.
For the past five months (and likely for the four) Coach Prime has been living rent-free inside Matt Rhule's head.
Making CU's best off-season in decades all the more delicious …
–
—–