—
Colorado Daily – Postseason
—
January 21st 
… CU in a few minutes … 
Nine Buffs still in play for a Super Bowl ring
From CUBuffs.com … The Buffs presence in the NFL will continue in this weekend's divisional round of the playoffs as three of the four matchups will have a former Buff involved whether on the field as a starter, on the sideline as a coach or as a member of the team's practice squad. A total of nine former Buffs will partake in the divisional round.
For the second week in a row the Cincinnati Bengals will open up the playoff action as they travel to Nashville, Tenn. to take on the top-seeded Tennessee Titans. The Bengals will again look to former Colorado cornerback Chidobe Awuzie to try and help slow down the Titans offense. Defensive tackle Josh Tupou who missed last week with a knee injury might also be ready to return. If he returns the team will count on him to stop the high-powered Titans run game. On the Titans side, offensive lineman Daniel Munyer is currently with the team's practice squad but was signed to the active roster a couple of times this season.
Following this matchup, the top-seeded Green Bay Packers who feature four former Buffs will host the San Francisco 49ers. Offensive lineman David Bakhtiari played for the first time this season in week 18 coming off an injury from last season and will likely see action. He will look to protect star quarterback Aaron Rodgers. The Packers will highly depend on veteran place kicker Mason Crosby to both get them points and pin the 49ers back in unfavorable field position. Wide receiver Juwann Winfree who had three catches in week 18 will likely see some action. Kabion Ento is still on the team's practice squad. Former CU player, assistant coach and head coach Jon Embree will be on the 49ers sideline as the assistant head coach and tight ends coach.
The divisional round will wrap up on Sunday as the Kansas City Chiefs host the Buffalo Bills. Former Buffs All-American running back, assistant coach and offensive coordinator Eric Bieniemy will look for quarterback Patrick Mahomes and the Chiefs to put up another big offensive performance.
–
—
What it takes to become an NIL sponsor at CU
From the CU NIL page … No "Pay for Play" in Boulder (just in Eugene, Miami, College Station, Lincoln, etc., etc. … )
Please verify the following attestation provided by the institution for third parties.
–
—
"Buffs NIL Exchange" has some catching up to do: 58 Oregon players have NIL deals
From The Oregonian … The NCAA is poking around the University of Oregon, asking questions about its relationship with the newly formed third-party entity called Division Street, Inc.
UO says it's cooperating with the NCAA. The probe was first reported by Sportico over the weekend and it appears at this point that the governing body of college athletics is trying to grasp Oregon's policies and procedures as it pertains to athletes monetizing their name, image and likeness.
The Division Street venture was organized last September by a group of prominent UO boosters who wildly excelled in their respective industries. Sneaker czar Phil Knight joined forces with Pat Kilkenny (insurance), Ed Maletis (beverages), Jim Morse (lumber) and the Papé Family (machinery) to form an entity that aims to assist Ducks athletes in this NIL world.
So how's it going?
Internal university communications obtained by The Oregonian/OregonLive give us a glimpse at the early returns on the business of NIL at both Oregon and Oregon State.
Oregon logged 273 deals for student-athletes after the floodgates were opened in July of 2021, clearing the way for athletes to sign endorsement deals. Of those, 156 were for female athletes and 215 were for non-football players.
Average deal: $1,087.
Biggest deal: $100,000 (Kayvon Thibodeaux, football).
Meanwhile, Oregon State logged 48 NIL deals for athletes in the same time frame. Of those, 18 were for female athletes and 35 were for non-football players.
Average deal: $5,340.
Biggest deal: $200,000 (Jade Carey, gymnastics).
It's a small sample size — and it's still way early — but the NIL trend between the two in-state universities is an interesting study. The Ducks are outscoring the Beavers on the total number of deals made (273-48), but I'm told a pile of those UO arrangements included a trade of free Nike apparel and merchandise and no cash exchanged, which drove down the value of the average deal.
Also, if you remove the six-figure deals for Thibodeaux and Carey you get a better idea of how the average athlete who received an NIL deal actually did. The average deal at Oregon without Thibodeaux's biggest endorsement would be $723, while the average at OSU without Carey's big contract included is $1,198.
Oregon has had 58 football players benefit from NIL deals so far. OSU has had 13. Keep an eye on that tally as this progresses because I suspect the NCAA's NIL questions will focus on football and men's basketball even as it appears female athletes appear to be participating proportionally in our state.
… Continue reading story here …
–
—–
January 20th
… CU in a few minutes … 
CU announces "Buffs NIL Exchange" 
Email from CU Athletic Director Rick George …
Thank you for your investment in the lives of our 350+ CU student-athletes. Your recent support has ranged from the Sustainable Excellence Initiative (SEI) Drive for $105M, which resulted in the building of the UCHealth Champions Center, our Crawford Family WHOLE Student-Athlete Program, scholarship endowments, planned gifts, and season ticket purchases. This proves if we stand shoulder to shoulder, we can accomplish anything.
College athletics is in a very delicate place right now. The landscape is changing at a rapid pace and the issues that are prevalent today weren't even topics a few years ago. The intersection of the transfer portal with name, image and likeness has created an unstable dynamic. While I'm disappointed to see the number of football student-athletes we've seen enter the transfer portal in the past few weeks, we are not unique to many teams around the country. As it stands today, there are over 1,700 FBS student-athletes in the transfer portal (average of 13+ per institution). One can speculate as to why this is occurring, but rest assured, our #1 priority is the student-athletes at CU, and we will continue to stand committed to educating, investing in, and providing them a world-class experience.
I am, and will always be, proud of what we do for our student-athletes at the University of Colorado. What we provide in student-athlete support is unmatched around the country. We want student-athletes that want to be at the University of Colorado as this is an incredible institution. We have the best coaches and staff in place across all our sports in my tenure and I'm excited about what the future holds for CU Athletics.
Thanks to your generosity, investments into the AD Excellence Fund have allowed us to recently act upon the NCAA vs. Alston et al decision. This means we will now provide up to $2,000 to all academically eligible scholarship student-athletes each semester. In addition, we will provide up to $990 to all student-athletes who participate in five or more advanced educational courses per semester (i.e. career development, diversity, equity & inclusion, mental health, etc.). In total, we expect to provide $1.7 million in new educational support directly to our student-athletes annually.
Moreover, I am excited to announce our approach to further assisting CU student-athletes with their name, image and likeness (NIL). I am pleased to share details on our new program called the Buffs NIL Exchange. This exchange will serve as the official marketplace for all businesses, individuals, and collectives to engage with our student-athletes on their NIL opportunities.
Should you consider partnering with our student-athletes on their NIL, please register your information using the link below. The passion of our Buffs Family is unmatched, and I am excited to bring this opportunity for you to support our student-athletes in this new world of college athletics.
Go Buffs!
Rick George
–
—
NIL FAQ from CU NIL Exchange Page
WHAT IS THE BUFFS NIL EXCHANGE?
The Buffs NIL Exchange is a student-athlete NIL business registry that is designed for businesses, donors, alumni, and any other interested NIL dollars wishing to connect with CU student-athletes. Registered businesses can search, filter and initiate conversations with ~y~our student-athletes to discuss potential NIL activities. Once an NIL deal between a registrant and a student-athlete is complete, the Buffs NIL Exchange automatically produces a no-fee direct payment to the student-athlete as well as a transaction report to the INFLCR Verified Compliance Ledger, as required by Colorado state law. At the end of the year, all transactions within the Buffs NIL Exchange are consolidated into one 1099 Form for tax-reporting purposes for both registrants and student-athletes.
FAQS:
What is Name, Image & Likeness?
"Name, Image, and Likeness" or "NIL" is a common phrase used to refer to an individual's rights of publicity – the ability to control and use one's own unique identity for commercial promotion.
As of July 1, 2021, NCAA student-athletes are permitted to earn compensation from the use of their NIL by themselves or a noninstitutional third party without harming their intercollegiate eligibility or athletics scholarship.
What is an NIL deal?
A permissible NIL agreement is like a job: a quid pro quo agreement in which value is exchanged between the student-athlete and a noninstitutional third party. The student-athlete earns the compensation by performing a service or otherwise providing value to a third party (a business, a collective or a person). It is up to the third party to determine fair market value of the transaction.
This exchange of value may include, but is not limited to, transactional activities like endorsements and sponsorships, publicity activities such as appearances, autograph sessions or monetizing a YouTube channel as well as entrepreneurial ventures like selling merchandise, conducting sports camps, or operating their own product or service-based business.
Does Colorado have an NIL state law?
Yes. Instead of legislation, the NCAA issued an Interim Policy directing schools located in a state with an active NIL law to follow those regulations in place of NCAA rules when governing student-athletes' rights of publicity. Schools without a state law were able to create institutional rules. CO Senate Bill 20-123 went into effect on July 1, 2021.
Who can register with the Buffs NIL Exchange?
The Exchange is open to all businesses, groups of people, and individuals seeking to enter an NIL agreement or participate in NIL activities with CU student-athletes so long as value is exchanged between both parties.
How is the University involved in NIL deals?
Neither the University of Colorado, the CU Athletics Department, sport programs nor individual CU coaches/staff members are parties to NIL contracts. The student-athlete engages in their NIL activities as an individual. University employees, including coaches and Athletics Department staff, may not compensate student-athletes for NIL activities.
A student-athlete granting a noninstitutional third party the right to use their NIL does not extend or include the ability to use the marks and logos of CU Boulder, the Pac-12 Conference, the NCAA or other protected marks incidental to their intercollegiate athletic participation (i.e., the Nike Swoosh on a CU jersey) unless the commercial entity is a licensee who secures approval through Co-Branding or Group Licensing processes. For licensing-related inquiries, please contact licensing@colorado.edu.
Does the school or INFLCR take any revenue from NIL transactions from the Buffs NIL Exchange?
No
Who approves the request to register & how will I know when this occurs?
CU Athletics approves each registration request. You will receive an initial email upon receipt of your registration. You will then receive an email confirming your approval and that is when you may begin contacting student-athletes through the Buffs NIL Exchange.
Can I register as an individual?
Yes! When you complete the Business Information, you will be required to fill out all of the sections except the EIN. You can include your LinkedIn or social media page for the website, and a headshot for the company logo.
Does the Buffs NIL Exchange make me an official licensee of the University?
Using the Buffs NIL Exchange does not make the company a licensee of CU Athletics, and any business must follow the appropriate procedures to become a licensee and follow all intellectually property rules.  Information on how to become a licensee with CU Athletics can be found here.
Additional Resources
State Law – Senate Bill 20-123
–
—–
January 17th
… CU in a few minutes … 
Offensive line early enrollee Travis Gray: "I have no words for how excited I am"
From the Daily Camera … While growing up, Travis Gray became accustomed to watching videos of the Colorado Buffaloes.
His father, Lamarr, was an outside linebacker with the Buffs from 1988-90, helping them win a national title in his senior year.
"He would show me some of his plays and how much of a beast he was," Gray said.
When the opportunity to follow in his father's footsteps was presented, Gray didn't let it pass. A 6-foot-7, 295-pound offensive lineman from Cherokee Trail High School, Gray signed his letter of intent with CU last month and began classes in Boulder last week.
"Man, I'm so excited," he said before moving into his new home in Boulder. "I have no words for how excited I am and how excited my family is for me. I'm just gonna do my best when I get there trying to ball out. I can't wait."
Gray's father was a reserve with the Buffs, playing behind All-Americans Kanavis McGhee and Alfred Williams and taught his son to love the Buffs.
"I was always committed to CU," Gray said. "My dad's been talking about it since I was a kid. He would always get in my mind about, 'CU's such a great place to go.' Once I got my CU offer, it was done. My recruitment was closed. I knew that was where I wanted to go."
… Continue reading story here …
–
—
Wilner: Don't be surprised if Arizona overtakes CU in the standings
From the San Jose Mercury News …
Unreal uptick in Tucson
Arizona's roster overhaul runs much deeper than the addition of Washington State quarterback Jayden de Laura alone.
In addition to a recruiting class that features a slew of four-star players, the Wildcats are adding linebacker Anthony Solomon from Michigan, receiver Jacob Cowing from UTEP and offensive tackle Jack Buford from New Mexico. All three are likely rotation players.
(Other transfers could make instant impacts, as well. If there's one thing the Wildcats can offer, it's immediate playing time.)
Arizona's recruiting success exceeds its on-field performance to a degree that we cannot recall ever witnessing. A one-win team with a top-20 recruiting class and a bevy of quality transfers — it's a remarkable turnaround.
The Wildcats have improved their talent at the skill positions enough to climb out of the bottom of the division. Whether they move within sight of the top tier in the South next season depends on upgrades at the line of scrimmage.
None of the four-star prospects at the heart of the nation's 20th-ranked recruiting class are linemen.
That's the next step for Jedd Fisch and his program.
Of course, it's the next step for most programs in the conference.
Meanwhile, in Boulder and Tempe …
Our breakdown of developments in the South has focused on four schools. What about Colorado and Arizona State?
We haven't seen evidence that either program can hold its position in the division, at least not yet.
Colorado is worse relative to the competition after losing receiver Brenden Rice, tailback Jarek Broussard and safety Christian Gonzalez to the transfer portal, plus linebacker Carson Wells to the NFL Draft.
And we'd argue that Arizona State has lost ground, as well, with more playmakers leaving the program than entering.
Gone are tailbacks Rachaad White and Chip Trayanum, along with receiver Johnny Wilson — the former to the NFL, the latter two to the transfer portal.
And there are significant losses to expired eligibility, as well.
The Sun Devils have time for a course correction, especially if the NCAA's investigation into recruiting violations resolves quickly.
But at this point, we would not be surprised if Arizona overtook CU and pulled up alongside ASU in the division race next season.
–
—–
January 16th
Updated Roster: CU at 82 Scholarships
From the Daily Camera … Returning starters in bold …
2022 Scholarship breakdown

(* has used redshirt year)

Pos.
Sch
Seniors
Juniors
Sophomores
R-Freshmen
T-Freshmen
QB
6
JT Shrout*
Drew Carter
Brendon Lewis
Maddox Kopp
Owen McCown
Oakie Salave'a
RB
4
Alex Fontenot*
Deion Smith*
Jayle Stacks
Victor Venn
TE
6
Brady Russell*
Caleb Fauria*
Erik Olsen*
Louis Passarello*
Austin Smith*
Zach Courtney
WR
10
Daniel Arias
Maurice Bell*
Jaylon Jackson*RJ Sneed II*
Montana Lemonious-Craig
Chase Penry
Ty Robinson
Grant Page
Chase Sowell
Jordan Tyson
OL
13
Frank Fillip*
Josh Jynes*
Casey Roddick*
Gerad Christian-Lichtenhan
Noah Fenske*
Austin Johnson*
Carson Lee
Jake Wiley*
Edgar Amaya*
Jackson Anderson*
Carter Edwards
Travis GrayVan Wells
DL
10
Jeremiah Doss*
Justin Jackson
Janaz Jordan*
Terrance Lang*
Na'im Rodman
Jalen Sami*
Allan Baugh*
Tyas Martin*
Ryan Williams*
Aaron Austin
OLB
10
Chance Main*
Jamar Montgomery*
Guy Thomas*
Joshka Gustav*
Alvin Williams
Devin Grant*
Zion Magalei*
Eoghan Kerry
Shakaun Bowser
Kaden Ludwick
ILB
7
Robert Barnes*
Quinn Perry*
Jack Lamb*
Marvin Ham II*
Isaac Hurtado
Mister Williams*
Aubrey Smith
CB
8
Nigel Bethel*
Jaylen Striker*
Kaylin Moore
Nikko Reed
Simeon Harris
Keyshon Mills
Jason Oliver
Joshua Wiggins
S
6
Isaiah Lewis*
Toren Pittman
Tyrin Taylor
Trevor Woods
Dylan Dixson
Xavier Smith
K/P
2
Cole Becker
Ashton Logan
Scholarships
82
16
10
20
14
22
–
—–
January 13th
… CU in a few minutes … 
"Money is Everywhere: Where College Football Recruiting Goes from Here" 
From Dean Legge at the Dawg Pound … Money has never been a problem in college football. Figuring out what to do with it always has been, however, and is more important now.
If you have not noticed, money is being used to recruit players to play college football – and its all above board… at least for now. Navigating this sea change in the sport will be the most critical step for coaches, presidents and institutions.
Somewhere between Clemson's Dabo Swinney, who continues to fight windmills, and Jackson State's Deion Sanders lies the new world of recruiting.
$50,000 to play football at an SEC school? I can confirm that is in place. More than $1,000,000 to stay and play football at an SEC school? I can confirm that has happened. A deal worth seven figures for a player to sign with a school? That's been discussed a lot.
And it's not like money is being hidden any more. Hell, Tennessee's Cade Mays has openly discussed needing at least $600,000 to stay instead of leaving for the NFL. More on that later…
All of these things accelerated this summer with the landmark NCAA vs. Alston decision in the Supreme Court.
There are no rules any more – college sports recruiting has very much been deregulated as it relates to money. College football, and sports, is becoming very close to unregulated capitalism. The only thing standing in the way of the schools doing what they want is the NCAA (which is impotent) and state legislatures (which are in bed with the schools as much as anyone).
And that's just recruiting. The one-time transfer portal has also given the power to the players. As Ole Miss coach Lane Kiffin correctly pointed out:
"The kids a lot of times go to where they're going to get paid the most."
Bingo.
One does not have to agree with the new world of college sports, or where it is going, to acknowledge its existence. One would be a fool to not adjust.
In other words, schools are going to have to change what they have done in the past in order to win in the future. If coaches and schools insist on chasing pavements in some sort of noble endeavor that never existed in the first place they will fail. In addition, some schools are in prime position to take advantage of recruiting in 2022 – some will be hurt by it.
A new world is here, and the landscape will provide for the most powerful schools, and those with the most advantageous situations to win in very, very big ways.
… Most major media markets – New York, Chicago, Philadelphia, Dallas-Fort Worth, San Fransisco-Oakland, Houston, Washington and Boston – don't have major powers in their market.
The opportunity for schools like Georgia being positioned in a state where they are the only major power, and have a massive market within an hour drive is rare. Still, schools like Miami (No. 18 market), Colorado (No. 16), Washington (No. 12) who have won national titles in the last 31 years are poised to take advantage of the new world if they can get their acts together. The problem for Colorado and Washington is a lack of quality prospects in their market.
With that said, schools that aren't in cities, and are not near big markets in their state like Florida State (No. 108), Clemson (No. 35), Oklahoma (No. 44), Nebraska (No. 105) and perhaps even Tennessee (No. 62) are at risk of being passed by over the next decade if they don't adapt. Nebraska has not found its way in years. Tennessee isn't that far from that. Clemson's fanbase is spread out in a small state, with a small population, and that's not an ideal situation.
… Continue reading story here …
–
—–
January 11th
… CU in a few minutes … 
**Must read: "Four Ideas to Bring CU Athletics into the 21st Century"**
By Roger Pielke, Jr. at substack.com … No one has asked me but were I to advise University of Colorado Boulder leaders and administrators about the future of its athletics programs this post summarizes what I would tell them. Before doing that, let me just briefly tell you about my long relationship with CU Athletics.
My 35-year Love Affair with CU Athletics
I came to the Boulder campus in 1986 as a freshman aerospace engineering student, fully immersed in the college football culture of the late 20th century. And what a glorious time it was. My first game as a student was a soggy, damp affair – a dismal loss to Colorado State, followed up in my dorm room by a taunting phone call from my parents (not at all football fans), as my father was a professor at Colorado State. From there however, it was only up, up and away, for the mighty Buffaloes and for my love of CU Athletics.
I lived those golden years of Colorado football. Not just as a fan, but as a classmate of the players. Pick-up basketball at the Canyon court with Sal Aunese and Okland Salave'a. House parties with the O line, who roomed with two of my high school buddies on the Hill (I can still hear the GN'R). And of course, going to the Orange Bowl and a national championship.
Upon entering graduate school at CU Boulder, my interests took a turn and I decided I'd like to know how it all worked, from the inside. I landed a job with CU Athletics as a mentor/tutor and eventually was assigned as the main tutor for all subjects for the men's and women's basketball teams. I even sat on the bench with the men's team at the Big 8 tournament in 1993. I got to know many athletes, administrators and coaches and in the process saw college sports from an entirely different perspective. What I learned was both fascinating, and also troubling. The dissonance between my naïve undergrad fandom and my challenging grad experiences helped spur my interest in sports governance.
Flash forward to 2013, when I (now a full professor at my alma mater) proposed to the Provost and Athletics Director (then Mike Bohn, who is now in that role at USC) that we create a Sports Governance Center inside CU Athletics, building a bridge between athletics and academics which at Boulder were typically far removed from each other. That proposal took off after Rick George became the AD in 2013. From 2015 to 2019 I sat in Athletics – the only tenured full professor in the US with such a position – and developed a successful Sports Governance Center. Ultimately, the campus decided not to continue the experiment. But the opportunity provided me a window into CU Athletics and college sports that few faculty members ever get on any campus.
After all that, I am still a fan — of the program, the staff and administrators, and most of all, of the athletes. Over the years that I taught from within CU Athletics, notably my big Introduction to Sports Governance course, I had the opportunity to get to know well many athletes across all sports. I also had a chance to get to know administrators, coaches and staff. They are an amazing group of people, with a shared commitment and purpose. It was a fun and educational experience.
That said, today CU Athletics finds itself at a crossroads, due especially to a long track record of frustration in its football program. So now, back to my advice, focusing on four recommendations to bring CU Athletics into the 21st century.
First: Stop Trying to Return to the Golden Age
It is difficult to convey the deep nostalgic attraction that the Bill McCartney era (in yellow in the figure below) holds over many Colorado football fans, particularly of my generation. From 1980 to 1990, Colorado went from its worst football team since 1902 (as measured by ELO ratings) to its best, and a national championship. The current AD, Rick George, was on the CU football team's staff during 1987 to 1990, the peak of the golden age on the field. George often speaks of his desire for CU to win championships – and across sports CU does win championships, just not in football since 1990.
… Continue reading story here …
–
—–
January 10th 
… CU in a few minutes … 
**It's Official: Rashaan Salaam to become the 10th Buff to be enshrined into the College Football Hall of Fame**
Press Release from CUBuffs.com … The call by KOA-Radio's Larry Zimmer easily rates among the – if not the – most memorable in University of Colorado football history:
"He needs 28 yards to get him to 2,000.  Here is the give to Salaam.  Salaam to the outside, he's down to the 50, he's got 2,000!  He's on his way … 20 … 15 … 10 … 5 … Did he get in?  Yes!  Touchdown!  Touchdown, Rashaan Salaam!  This place is coming apart!  The whole team is coming down … what a story.  He goes over 2,000 by running 67 yards for a touchdown.  I'll you, what a golden moment this is.  I have to admit, I'm choked up."
On Nov. 19, 1994, with that play, the late Rashaan Salaam likely secured the Heisman Trophy and his name forever etched in University of Colorado history.  And now, some 27-plus years later, he has earned the ultimate honor of officially being recognized as one of college football's all-time greats, as the National Football Foundation (NFF) announced Monday that he has been selected for induction into the College Football Hall of Fame in its 2022 class.
Salaam will become the 10th Buffalo enshrined in the Hall, joining Byron White (inducted in 1952), Joe Romig (1984), Dick Anderson (1993), Bobby Anderson (2006), Alfred Williams (2010), John Wooten (2012), Coach Bill McCartney (2013), Herb Orvis (2016) and Michael Westbrook (2020).  Salaam is now the third player who was coached by McCartney to enter the Hall, joining Williams and Westbrook who also played for him during his 13-year tenure as head coach from 1982-94.  Salaam passed away on Dec. 5, 2016 at the age of 42.
"Rashaan left five years ago, and it is still difficult to deal with," said his mother, Khalada Salaam-Alaji.  "A lot of attention has been given to Rashaan since he has been gone which the family deeply appreciates.  After Rashaan left us, two of his friends who were very close to him and our family also passed away, T.J. Cunningham and John Thierry, and now, several homes in his community of Superior (Colo.) where he lived burned down last week.
"I wish Rashaan was still here so that he could use this wonderful recognition to support mental and physical health issues," she added.  "His going into the College Hall of Fame is a good thing, but there is so much serious social work that has to be done on this side for our children and this planet.  If Rashaan was here, I think he would enjoy this honor and celebration of him being inducted into the National Football College Football of Fame."
A 6-foot-1, 215-pound tailback who played 8-man football at San Diego's La Jolla Country Day, he would become just the fourth player at the time to gain 2,000 yards rushing in a season, when schools generally played an 11-game schedule and the NCAA did not count bowl statistics into season totals.  He ran for 2,055 yards in averaging 6.9 yards per carry, doing so even though he did not play in five fourth quarters and on two other occasions, played only briefly in the third quarter; over half of the yards (1,040) came against ranked opponents.  He led the nation in rushing, scoring (24 touchdowns or 144 points) and all-purpose yards (2,349) and reeled off nine consecutive 100-yard games (10 total), including four 200-plus yard games. All the aforementioned set and remain school records.
See the play that put him over 2,000 yards here: https://www.youtube.com/watch?v=5Nt6HjqtJt8&t=87s.
In the Fiesta Bowl on Jan. 2, 1995, he gained 83 yards and scored three touchdowns against Notre Dame in the Buffaloes' 41-24 victory, which helped CU to an 11-1 record and a final No. 3 ranking in the polls.  After the game, he announced he was foregoing his senior year and declared for the NFL Draft.  McCartney had previously announced he was retiring; among Salaam's postgame comments included, "I'm leaving with Coach Mac."   He would be selected in the first round of the draft (21st overall) by the Chicago Bears, and would go on to win the NFC's Rookie of the Year honor with a 1,000-yard season.  Injuries would eventually derail his professional career.
There was a three-man race for the Heisman Trophy between Salaam and Penn State's running back Ki-Jana Carter and quarterback Kerry Collins.  On Dec. 10, 1994 at the Downtown Athletic Club in New York City, Salaam was the one who had his named called, in the process becoming the 60th to win the coveted prize.  Carter finished second, with Alcorn State's Steve McNair edging Collins for third.  Salaam had won easily by over 800 points and collected almost twice as many first place votes than Carter and Collins combined.  He had won the Doak Walker Award as the nation's top running back the week before and the Walter Camp Player of the Year honor days before the Heisman, in addition to earning unanimous first-team All-America honors.
Back in Boulder, the team was hosting a recruiting dinner at the Dal Ward Athletic Center with all current players and numerous recruits.  When Rashaan's name was called by the Heisman's chairman, there was massive applause and cheers, and the offensive linemen all lit up cigars.  When Salaam returned to Denver the following Wednesday, a dozen players greeted him at Stapleton Airport, and were actually allowed down the jetway at to greet him when he exited the United flight with the Heisman in tow, again to the cheering of a hundred strangers on the flight.
Salaam was a member of CU's highly-ranked 1992 recruiting class and originally was ticketed to redshirt as a freshman.  But being so eager to play, he ran onto the field on the kickoff return unit in CU's third game at Minnesota that fall.  He saw limited action on offense that season (27 carries, 158 yards and one touchdown), but as a sophomore the next year ('93), he would split time with Lamont Warren and despite missing two games due to injuries, he rushed for 844 yards and eight TD's in the regular season, averaging 5.2 yards per carry.  In CU's win over Fresno State in the Aloha Bowl, he carried 23 times for 135 yards and three scores, offering a glimpse of what was to come.  When Warren declared early for the NFL Draft, Salaam would assume the featured back role by himself in 1994.
A first-team All-Big Eight performer in both 1993 and 1994, he was the conference's offensive player of the year as a junior.  A three-time league player of the week, he garnered national honors for his final regular season game against Iowa State, when he went over 2,000 with 259 yards.  He had ended his sophomore year by being named the player of the game in the '93 Aloha Bowl, and captured the Fred Casotti Award for the team's top junior-to-be after spring ball.
He finished his career with 3,057 rushing yards, second all-time at CU at the time and still fourth, with 33 rushing touchdowns (first and remains third).  When tacking on 38 receptions for 412 yards and one kickoff return for 13, his 3,482 all-purpose yards were third (now ninth).  His number was officially retired on Oct. 28, 2017; CU had ceased retiring numbers in the 1970s but an exception was made for the school (and the state's) only Heisman Trophy winner.
"The first thing that always comes to mind when thinking of Rashaan is that he was a complete player," McCartney said.  "Thorough and fast, competitive spirit off the charts.  He could run inside, he could run outside, he could catch the ball, he could block with the best of them.  When we recruited him, we knew that throughout the process that if we could get him, we would get a diamond – someone really special.  He was one of those guys who, if going into a game evenly matched with the team you were playing, once you gave him the ball, you were no longer evenly matched.
"Even though he was playing 8-man in high school, everyone knew he was the real deal," he added.  "The really good ones aren't always humble, but Rashaan was humble, unassuming, genuine."
Speaking of Salaam's blocking, he had one of the more notable ones in CU history.  On the final play one September Saturday in Ann Arbor in 1994, Kordell Stewart dropped back to throw what has become known as the "Miracle in Michigan."  Wolverine defensive end Trevor Pryce had slipped a block by tackle Tony Berti, but before he could get to Stewart, Salaam stood him up; Berti gathered himself and then pancaked Price to the ground, buying time for Stewart to connect with Michael Westbrook some 64 yards downfield in the end zone and a 27-26 Buff victory.  Of all the plays he made during that season, Salaam was most proud of that particular one.
Colorado's linebacker coach at the time, Brian Cabral, recruited southern California and Hawai'i.  He had known about Salaam from a relationship he had with his head coach at La Jolla Country Day and started recruiting him early.
"Oh, my goodness, this is terrific news," were the first words Cabral spoke when finding out Salaam would be joining the Hall.  "When I recruited him from 8-man football, I wasn't sure if he would be good enough to be a running back, but with his size, he could be a linebacker for me.  (The late) Ben Gregory was our running backs coach, and I asked him if this was someone we want to offer as a running back, and he had no hesitation whatsoever.  He didn't care that was coming from 8-man football, he loved everything he saw about Rashaan on film.
"I just remember his great smile," Cabral said.  "Not only was he a great player, he was a great kid.  He contributed all his success to his offensive line and to the team — he always gave credit to everybody around him and never took any for himself.  Rashaan had a phenomenal attitude that way, and that said a lot about him.  He was the consummate team player."
Current CU head coach Karl Dorrell was on McCartney's staff when Salaam played as a freshman and sophomore.  As receivers coach and being intimately involved in the offense, he saw early on just what Salaam could be capable of.
"Rashaan was an imposing young player who had a great work ethic," Dorrell recalled.  "We knew as a staff that he was going to be a special talent with great size, power and speed.  He earned the respect of his teammates quickly because of his infectious personality, his competitive spirit, and his love for CU."
With Salaam joining Westbrook in the Hall, they become the second set of Colorado players from a same team to be inducted.  Brothers Dick and Bobby Anderson were teammates in 1967, when Dick was a senior defensive back and Bobby a sophomore quarterback.
"I was talking to (former Buff) J.J. Flannigan just the other day and we were discussing the talent that era of CU football had," said Westbrook, the first and only CU receiver in the Hall.  "We know about one in 66 guys make it into the Pro Football Hall of Fame, but in college, it's something like one in 5,600 hundred to get into the college Hall.  It was an honor for me to make it, and now for a teammate I used to block for, bleed and cry with in the trenches together to get in is really something special.  We always had each other's back; if you were to ask Rashaan every time he got the ball to the outside, he'd look for number 81 to be mowing people down.  Just like if I caught a designed short throw, there was number 19 doing the same for me."
Salaam was the son of former Buff Teddy Washington ('64), and late CU sports information director Fred Casotti was familiar with the family bloodlines.  Though the elder Salaam (Washington later changed his name to Sultan Salaam) transferred after his freshman year and never played a down at CU, Casotti told a few folks after watching his son after just his third day of practice in CU's 1992 camp, "This kid is really, really good.  He's going to win the Heisman."  True story, and even more prophetic since the Buffs hadn't practiced in pads yet.  Casotti, who was associated with CU for half a century, never predicted that about any other player.
Salaam had previously been inducted into CU's Athletic Hall of Fame in 2012, and posthumously into the Colorado Sports Hall of Fame in 2018.
There are five decades represented in the 2022 class that is made up of 18 first-team All-America players and three coaches (1970s-80s-90s-2000s-10s); they will be officially inducted during the 64th annual NFF Awards dinner on Dec. 6.  All will also be honored with a "campus salute" at a home game of their respective schools this fall.
Including the newest members of the Hall of Fame Class, it will bring the count to 1,056 players and 226 coaches who will have been inducted.  That is out of nearly 5.54 million who have played or coached the game during the past 152 years; that translates into less than two one-hundredths of a percent (.02%) of the individuals who have earned this distinction.
The 2022 HOF Class—Players: LaVar Arrington (LB, Penn State); Champ Bailey (DB, Georgia); Michael Crabtree (WR, Texas Tech); Sylvester Croom (C, Alabama); Mike Doss (S, Ohio State); Kevin Faulk (AP/RB, LSU); Moe Gardner (DT, Illinois); Boomer Grigsby (LB, Illinois State); Mike Hass (WR, Oregon State); Marvin Jones (LB, Florida State); Andrew Luck (QB, Stanford); Mark Messner (DT, Michigan); Terry Miller (RB, Oklahoma State); Rashaan Salaam (TB, Colorado); Dennis Thomas (C, Alcorn State); Zach Wiegert (OT, Nebraska); Roy Williams (DB, Oklahoma).  Coaches: John Luckhardt (Washington & Jefferson/California Pa.); Billy Jack Murphy (Memphis); Gary Pinkel (Toledo/Missouri).
CAREER STATISTICS
RUSHING                                      RECEIVING
| | | | | | | | | | | | |
| --- | --- | --- | --- | --- | --- | --- | --- | --- | --- | --- | --- |
|  Season |    G |     Att |  Yards |  Avg. |  TD |  Long |    No. |  Yards |  Avg. |   TD |  Long |
|  1992 |    7 |     27 |    158 |   5.9 |     1 |    49 |      1 |       0 |   0.0 |    0 |      0 |
|  1993 |    9 |   161 |    844 |   5.2 |     8 |    36 |    13 |   118 |   9.1 |    0 |    18 |
|  1994 |   11 |   298 |  2055 |   6.9 |   24 |    67t |    24 |   294 |  12.3 |    0 |    41 |
|  Totals |   27 |   486 |  3057 |   6.3 |   33 |    67t |    38 |   412 |  10.8 |    0 |    41 |
–
—
The Athletic: Reasons for optimism "hard to find for the Buffaloes" 
From The Athletic …
In 2021, Pac-12 football teams lost to Montana at home, to Northern Arizona at home, to Central Michigan in a bowl and in all five games they played against BYU. Every program lost at least four games.
It was definitely not a good time. And the Pac-12's 0-5 bowl season was the rotten cherry atop it all.
But hey, it's 2022 now, and the dismal 2021 season is in the past. New year, new Pac-12. (Or maybe the same one — check back this fall.) So let's focus on the year ahead. What should each Pac-12 program feel optimistic about in 2022? And what should give each one some cause for concern?
If the Pac-12 is going to improve as a whole in 2022, these are the advantages each program will have to maximize and the landmines they'll have to navigate in order to have a successful season.
Colorado (4-8, fifth in the South)
Reason for optimism: These are hard to find for the Buffaloes. J.T. Shrout was expected to compete for the starting quarterback job last year but suffered a knee injury that forced him to miss the entire season. Brendon Lewis was the starter, but the passing game really struggled. If Shrout can step in or if Lewis improves, it would open up things for the running game led by Jarek Broussard.
Cause for concern: Karl Dorrell fired Darrin Chiaverini after the Buffaloes finished 121stin the FBS in scoring offense (18.8 points per game), which made his next offensive coordinator hire a critical one. But Dorrell's choice of Mike Sanford Jr., who was fired by Minnesota earlier this offseason, was extremely uninspiring.
The fact that three significant contributors — cornerback Christian Gonzalez, safety Mark Perry and receiver Brenden Rice — have all entered the portal within the past two weeks isn't a great sign, either.
… Compare … Just so you will understand why CU is ranked below A 1-11 Arizona when the 2022 preseason magazines come out … 
Arizona (1-11, sixth in the South)
Reason for optimism: Jedd Fisch is recruiting really, really well. That was evident when he landed four-star receiver Tetairoa McMillan during the early signing period. McMillan is a top-100 player nationally and the highest-rated player Arizona has ever signed.
Fisch followed that up this week by landing a commitment from UTEP transfer Jacob Cowing, who caught 69 passes for 1,354 yards and seven touchdowns in 2021 and was viewed as one of the best players in the transfer portal.
Arizona needs to boost its talent, and signing a top-25 recruiting class plus bringing in transfers like Cowing will help the Wildcats move in that direction.
Cause for concern: We'll see how the hire of Johnny Nansen as defensive coordinator goes. Nansen has been touted as a good recruiter at previous stops but has no coordinator experience, which presents a challenge running a side of the ball with a major talent void.
The nonconference slate doesn't set up well for early success in 2022, either. Arizona opens the season at San Diego State, followed by home games against Mississippi State and North Dakota State.
–
—–
January 8th
… CU in a few minutes … 
Karl Dorrell: "I wanted to make, and with Rick's endorsement of it, the necessary changes for us to be better as a staff"
From the Daily Camera … "It was a frustrating year," Dorrell said. "There was great expectation early in our season and it was my first season of not going to a bowl. … We didn't perform at a level that we all expect this program be."
Dorrell led UCLA to five bowls in five years as head coach of the Bruins from 2003-07. Then, he took the Buffs to the Alamo Bowl in 2020, his first season in Boulder.
Falling short this year is fueling his offseason.
"When you come off of a disappointing year, I don't believe in just being status quo going into the next season," Dorrell said. "I think that sends the wrong message about the expectations that we all have."
The expectations are for CU to be more competitive on the field and on the recruiting trail. CU's 2022 recruiting class currently ranks No. 46 on 247Sports.com, but athletic director Rick George said the goal is to shoot for the top 25-30.
In the past few weeks, Dorrell has hired Mike Sanford (offensive coordinator/quarterbacks), Kyle DeVan (offensive line), Vic So'oto (defensive line) and Rod Chance (cornerbacks). He will hire a new receivers coach, as well.
"I wanted to make, and with Rick's endorsement of it, the necessary changes for us to be better as a staff in coaching our players so that we can get a better product on the field," Dorrell said. "I'm not happy about (missing a bowl game). I want to make the necessary changes to keep us out of this unhappy feeling so that we're successful in the future.
"It's important that we continue to move the needle from a coaching perspective and obviously with continuing to improve the depth of our roster and creating better talent and things like that."
… Continue reading story here …
–
—–
January 7th
… CU in a few minutes … 
Karl Dorrell: "I don't think anyone felt that the portal would be as a big a factor (as it is now)"
From the Daily Camera … In the 23 months since Karl Dorrell was hired as the head football coach at Colorado, he's done a lot of readjusting to the college game after many years in the NFL.
One of the biggest adjustments, however, is one that he and his colleagues are going through together.
"I don't think anyone felt that the portal would be as a big a factor (as it is now)," Dorrell said this week.
The NCAA transfer portal existed when Dorrell was hired in February of 2020, but not like now. In 2021, the NCAA made the decision to allow student-athletes in all sports to transfer one time without having to sit out a season. The NCAA also changed a long-standing rule by allowing athletes to profit from their name, image and likeness (NIL).
The portal is here to stay, but Dorrell said the transfer window – players can put their names into the portal at any time – came up as a concern during a head coaches' conference call with the American Football Coaches Association on Thursday.
"(The window) is really all year long, and to me, that might be something we need to revisit," Dorrell said. "A couple of coaches chimed in about there was instances where a position got depleted after spring because they all decided to go into the portal. Then you're at a short window of time to try to replenish that by the time the fall hits. … It's hard, as the head coach of a program, to really know who your 85 (scholarship players) are if there's still some ability to move even in May. That makes it really, really challenging for forecasting what you have going into the fall."
… Continue reading story here …
–
—
Report: Rashaan Salaam to be a part of the College Football Hall of Fame Class of 2022
From ActionNetwork.com … Colorado Heisman Trophy running back Rashaan Salaam, Oklahoma State running back Terry Miller, Oklahoma defensive back Roy Williams, Florida State linebacker Marvin Jones and former Toledo and Missouri coach Gary Pinkel were named to the College Football Hall of Fame's 2022 class, sources told The Action Network.
The entire 2022 Hall of Fame class is expected to be announced in the next few days. The average class size is usually between 13 and 16 individuals. On Thursday, Penn State linebacker LaVar Arrington announced he had made the 2022 class.
There were 177 players and 40 coaches nominated for the 2022 class — 78 players and seven coaches from the Football Bowl Subdivision level and the remainder from the smaller college divisions.
Salaam, the 1994 Heisman Trophy winner, died in 2016 at the age of 42. According to the Boulder (Colo.) County Coroner's Office, Salaam committed suicide by shooting himself in the head. Salaam's brother, Jabali Alaji, later told USA Today that Salaam had "all the symptoms" associated with CTE.
In Salaam's final season at Colorado in 1994, he led the nation in rushing (2,055 yards), scoring (24 touchdowns) and all-purpose yards (2,349 yards) as the Buffaloes were Big 8 Conference runners-up and finished No. 3 in the final 1994 AP Poll.
–
—–
January 6th
… CU in a few minutes … 
CU athletic director Rick George talks with media about NIL
From BuffStampede.com …
NIL TALK DURING OPENING STATEMENT
Rick George: "We're starting year two of our Buffs With A Brand (program). We were featured in Sports Illustrated as one of the five schools pioneering NIL landscape, and then we won a Global Consortium of Entrepreneurship Award as part of that.
"With NIL, there's some things out there that I'm disappointed in, that some schools are doing, because I think some of it falls under inducements. If you look at the bylaw 13.2 in the NCAA, we're still members of the NCAA, there's things that you can and cannot do with inducements, whether it's in the transfer portal or in recruiting.
"I just think that we have to, either as the NCAA or as conferences collectively, we have to have more guidelines and more governance. There are people that go into the portal to see what opportunities they're going to have in the NIL space. Again, as I look at this, I think it falls under inducements and that's not acceptable as a member of the NCAA at this point."
ON BUFFALOES FANS THAT ARE TRYING TO COLLECT FUNDS TO HELP CU STUDENT-ATHLETES THROUGH NIL
"The best thing that is going to happen in that regard is that once we bring this influencer marketplace… the influencer is INFLCR, that's the company. They have this marketplace where it allows business and donors that have business to go in and match up with the student-athletes they want to provide an NIL deal with. Our compliance office in involved in that. That is probably the best way for them to do it.
"I know some schools have set up an LLC. We're not prepared to do that at this point because I'm not certain that would be the best way for us to go. We're looking at all of that, but right now, if they want to get involved, the best thing is to contact our compliance office and they will tell them the right way. But once we get this marketplace up and running, there will be an opportunity for them to do it above board and be able to put their business or whatever they want to do in there to support student-athletes from an NIL perspective."
ON IF NIL IS LIKE THE WILD, WILD WEST
"It is complex. I would say it is more chaos, would be the word that I would use because there's certain states that have laws and then those schools in those states have to abide by those laws. And then there's states that don't have laws and they're just doing what they want to do. BYU is doing something different and has different parameters than Utah just because they don't have a state law. There are so many different ways that people are going about it. I do have concerns about some of the NIL opportunities and programs that are in place around the country. Again, that's just me, and we're going to have to look at it as an industry and figure out how we get a handle on it. Because I don't think we have a handle on it today."
ON COLORADO'S STATE LAW REGARDING NIL
"We've looked at our state law. Right now I wouldn't ask to change anything. But we're early into this. I do think we're going to get some governance. The NCAA is having their constitution convention in two weeks and we're going to see where they're going at that point. And then at that point, a lot of these states will be addressed. And by this coming August we should have a better indication on where all this is going. That's the way I see it right now."
–
—
Transfer QB Maddox Kopp: "I wanted to go somewhere where I felt like I can maximize my potential"
From the Daily Camera … Late in his junior year at St. Thomas High School in Houston, Maddox Kopp began building a relationship with some coaches at Colorado.
While the CU staff has changed quite a bit since then, Kopp's good impression of the Buffaloes' program has not. So, when he made the decision in November to transfer from Houston he immediately turned his eyes to Boulder.
Last month, the 6-foot-5, 210-pound quarterback made the decision to transfer to CU. On Wednesday, he began the drive to Boulder.
"It was kind of easy to rekindle that relationship," Kopp said. "A little under a year ago, we were kind of talking every day, Zoom and all that stuff, going through that whole recruiting process. It wasn't hard to kind of pick up where we left off."
Rated as a three-star prospect in the 2021 class, Kopp chose his hometown Houston Cougars over CU and others when he graduated from St. Thomas a year ago. He spent the spring and most of the 2021 season with the Cougars but put his name in the NCAA transfer portal in early November. He did not appear in any games with Houston and will have four years to play with the Buffs.
"It was tough," he said of transferring. "It wasn't easy to just kind of pick up and decide to look elsewhere, but I think it was the best thing for me and for my career, and I feel like I can really, really achieve my goals and a bunch of stuff. So it was tough, but it was the right move.
"I just wanted to have an opportunity to really develop. I wanted to go somewhere where I felt like I can maximize my potential and kind of become the quarterback and the person that I really am striving to be."
… Continue reading story here …
–
—–
January 5th
… CU in a few minutes … 
State NIL rankings: Colorado in the top ten or bottom ten?
From the Washington Post … In the absence of a national standard, the patchwork of state laws that govern how college athletes can monetize their fame has been likened to the Wild West. As Congress weighs whether to enact legislation that would bring coherence to the widely disparate name, image and likeness rules, commonly referred to as NIL, a prominent athlete-advocacy group has developed a rating system to help recruits negotiate this uncharted terrain.
The National College Players Association's "Official NIL Ratings" debuted Thursday. It gives each state a grade on a scale of 0 to 100 percent, with the top marks accorded to states with laws granting college athletes the greatest freedom to negotiate and sign NIL deals.
The idea, said NCPA executive director Ramogi Huma, a former UCLA football player, is to give college recruits and transfers a means of evaluating how much latitude they'll have to profit from their fame in weighing scholarship offers — just as they might weigh one school's athletic facilities, coaching staff and conference affiliation against another's.
"When you go through the recruiting process, oftentimes the decision is very difficult because many schools seem so similar," Huma said. "But when it comes to NIL, it couldn't be further from the truth in terms of rights and freedoms. Our hope is that it helps provide a road map for recruits and transfers to navigate this process."
The ratings are based on 21 criteria that help or hurt athletes' rights to monetize their fame in the view of the NCPA — whether they want to sign endorsement deals to promote products among their Instagram followers, launch their own T-shirt lines, get paid for autograph signings and appearances, start an offseason sports camp or something else that involves payment.
A state with an NIL law that helps college athletes in every category would score 100 percent, while one that restricts athletes' freedom in the marketplace would be rated worse. A state with no NIL law is rated 0 percent.
Of the 28 states with NIL laws, New Mexico earned the NCPA's highest rating at 90 percent. Three tied for lowest, at 43 percent: Alabama, Illinois and Mississippi. Maryland earned the highest mark (81 percent) among the 11 states that are home to the Big Ten's 14 schools. Virginia is among 22 states without an NIL law (in such cases, the NCAA permits each school to set its own rules) and received a 0 rating.
The NCPA has been among the leading advocates of college athletes' rights to earn money beyond NCAA-approved scholarships and stipends. Although the courts signaled they were moving toward granting college athletes such freedom, the NCAA failed to enact an overarching policy before July 1, when some state NIL laws went into effect, leading to the current ad hoc system.
State ratings (Pac-12 states):
Oregon – t-2nd … 81
California … t-5th … 76
Colorado … t-9th … 71
Arizona … t-13th … 67
Not ranked (No NIL laws) … Utah; Washington
Note … According to the NCPA ratings, the 22 states without NIL laws were given a "0" score. I think it could be argued that schools in these states should be given a "100" rating, as schools are left mostly to their own devices. If this is the case, Colorado is 10th in the Pac-12, only ahead of the Arizona schools in NIL legislation … 
–
—–
January 4th
… CU in a few minutes … 
CU: 700 employees/600 students affected by fires; CU to go to remote learning to open spring semester
From CUBoulder … After last week's devastating fires, the extent of the damage and destruction in the Boulder County community is becoming more clear. While the fires didn't reach the CU Boulder campus itself, hundreds of students, faculty and staff have been directly affected. More than 700 employees and more than 600 students live in areas that were evacuated. In all, nearly 1,000 structures were lost, including the homes of dozens of CU Boulder students, faculty and staff, and reports of other damages are expected to rise.
Many of the people evacuated were not able to return home over the weekend as first responders continued to evaluate fire conditions and other safety concerns, such as downed power lines, gas leaks or burst pipes. Thousands of homes in the area have not had power or heat during sub-freezing temperatures, which dropped to near zero over the weekend.
"The trauma Boulder County is enduring is significant and calls for a long-term, all-hands recovery," said CU Boulder Chief Operating Officer Patrick O'Rourke. "While we are still evaluating who needs help and the best ways we can support our impacted students, faculty and staff, our campus community should know that we are committed to helping in any way we can."
Campus launched a Fire Resources webpage over the weekend that will be continuously updated with emergency food, housing, financial assistance and other support, as well as opportunities to help those affected.
–
As Chancellor Philip DiStefano announced at the end of last week, the spring term will begin on Monday, Jan. 10, with fully remote instruction for the first two weeks of the semester. As the chancellor stated, the remote start will allow campus to provide support for impacted students, faculty and staff, as well as support community-wide recovery efforts.
"We know New Year's Eve was not an ideal time to make this announcement," said Executive Vice Provost Ann Schmiesing. "This is, however, an emergency situation. We needed to give people as much notice as possible to make alternative plans."
"Starting the semester in remote status, rather than a two-week delay, preserves spring break, which students have indicated is integral to mental health," said Schmiesing. "Not delaying the start of the semester also preserves Maymester, which cannot overlap with the spring semester due to federal financial aid guidelines. Maymester is an important opportunity for many students to take courses necessary for their progress toward their degrees."
Research and creative work will continue as usual in accordance with masking and social distancing requirements. Staff who can work remotely, should work remotely during this time.
–
—–
January 1st
… CU in a few minutes …
CU sets up website to assist fire victims
From CU …
Dear CU Boulder community,
I hope this email finds you and your family healthy and safe during this difficult time. I want to update you on the impacts of the historic Marshall Fire in Boulder County as it pertains to the Forever Buffs community. While the fires may be extinguished, the long road of recovery and healing in local neighborhoods is just beginning.
Many CU Boulder faculty, staff, students, alumni and supporters live in the evacuation areas and have not yet been able to return to their homes. Some may not know if their homes are still standing. Some have learned that their homes were destroyed. Many are facing immediate and pressing needs and rebuilding these communities will take time.
Yesterday evening, I announced that we are delaying the return of in-person instruction until Jan. 24. The remote start will allow us time to provide the support needed to impacted students, faculty and staff who may not be able to teach or attend classes in person.
By delaying an in-person return, we are also doing our part to support the community. The impacts of the fires, in combination with concerns about the COVID-19 omicron variant, mean that the broader Boulder area is not yet in a position to welcome back thousands of Buffs over the next week. This decision also allows the university to provide resources in support of community-wide recovery efforts.
We have received countless inquiries from Forever Buffs everywhere about how to help. One way to help is to make a gift through the Buffs Together website and support students or faculty and staff directly impacted by the Marshall Fire.
For anyone affected by this disaster, please know that CU Boulder stands with you. We have launched a new webpage where you can access resources to navigate this crisis in the days and weeks ahead. We are here to support the Boulder and Forever Buffs community through these challenges.
As we embark on the new year, I wish the best for all the Forever Buffs here in Boulder and beyond in 2022. Please take care of yourselves and each other.
Warmly,

Philip DiStefano
Chancellor
–
—–
December 31st
… CU in a few minutes … 
CU inside linebackers coach Mark Smith loses "everything" in Marshall fire
From ESPN … Mark Smith, the inside linebackers coach for the Colorado Buffaloes, said he and his family lost "every material possession" in the wildfires that have burned hundreds of homes and businesses outside Denver since Thursday morning.
"Just got word that every material possession we had today is now gone," Smith posted to Twitter. "Our home, cars, and everything we had in our home lost to the fires that ripped through our community. Thank you to those who reached out. Processing how to completely start over and grateful for our health."
Smith just completed his first season with the Buffaloes under head coach Karl Dorrell. He previously served as defensive backs coach for the Arkansas Razorbacks before he was hired as the defensive coordinator at Long Island University in July 2020, but that fall season was not played because of the COVID-19 pandemic.
Tens of thousands of residents were driven from their neighborhoods by wind-whipped wildfires. As of Friday morning, an estimated 580 homes, a hotel and a shopping center had gone up in flames.
The towns of Louisville and Superior, situated about 20 miles northwest of Denver and home to a combined 34,000 people, were ordered evacuated ahead of the fires. The area is between Denver and Boulder, home to the University of Colorado.
Boulder County Sheriff Joe Pelle, who gave the early damage estimate, said there could be more injuries — and also deaths — because of the intensity of the fires, propelled by winds that gusted up to 105 mph.
"This is the kind of fire we can't fight head-on," Pelle said. "We actually had deputy sheriffs and firefighters in areas that had to pull out because they just got overrun."
… Continue reading story here …
–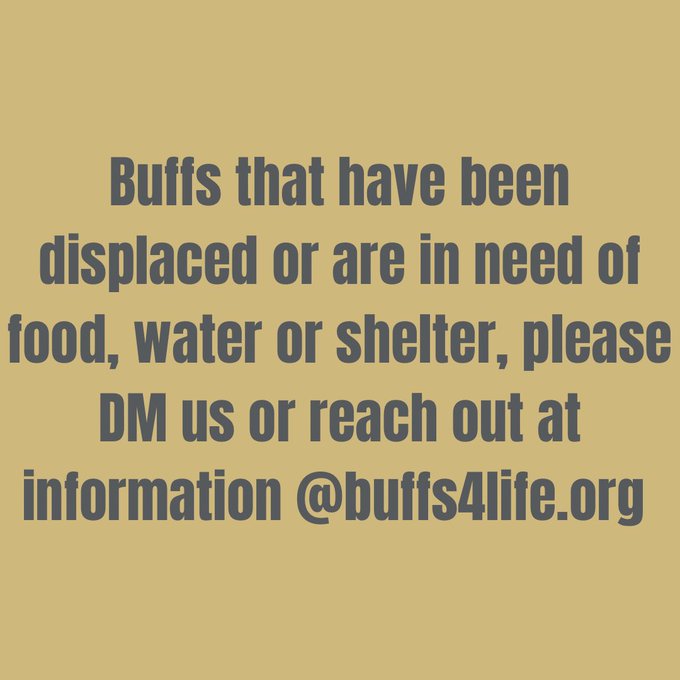 –
—-
December 29th
… CU in a few minutes … 
QB Owen McCown ready to compete: "(Dorrell) is going to play the best player"
From the Daily Camera … As a senior this year, Owen McCown completed 67.5 percent of his passes for 3,362 yards, 36 touchdowns and only four interceptions. He added a team-high 371 yards and 11 touchdowns on the ground. Last week, he was named the District 10-4A Division II All-District offensive MVP. McCown's brother, junior receiver Aiden, was third on the team in receptions (38) and receiving yards (707).
Beyond the numbers, McCown believes he grew as a quarterback through the experience and the lessons from his father.
"I think every game I took a different step in preparing," he said. "Knowing the game, knowing where I'm going with the football pre-snap and then after the ball is snapped. Just every game I feel like I get better at that. I feel like I got more accurate this year."
As McCown put up big numbers, he gained a bit more attention from college recruiters, but he always told them he was going to Boulder.
"Some reached out after my senior year, but when (CU) knew before my senior year that they liked me, that really stood out to me and it was definitely the determining factor," he said.
Before getting to CU, the 6-foot-1, 175-pound McCown is working on getting stronger and he hopes for a growth spurt, but he believes in his ability.
"Nowadays with smaller quarterbacks, I think if you can throw, you can throw it," he said. "That's one thing me and my dad talked about."
Where McCown fits on the depth chart next season remains to be seen. He is currently playing basketball at Rusk and will arrive in Boulder this summer. That will put him behind the competition, which includes incumbent starter Brendon Lewis.
Junior JT Shrout, who missed the 2021 season with a knee injury, true sophomore Drew Carter and redshirt freshman Maddox Kopp, who recently announced his decision to transfer from Houston, will also compete, as well. True freshman Oakie Salave'a will also be in the mix this spring.
When McCown arrives, he said he'll be ready to compete and see where he lands.
"What I've learned from coach Dorrell, he's gonna play the best player," McCown said. "Whatever he's gonna do is gonna be best for the team. He said it with me, if I'm ready to go my freshman year and I can help the team and then we'll do that. If I need to wait a year or two years or even three years, really whatever helps the team. I think that's what he preached the most about (in recruiting)."
–
—
NFL Buffs: Mason Crosby moves into a tie for 17th on all-time field goal list
From CUBuffs.com … Week 16 saw former Colorado Buffaloes cornerback Chidobe Awuzie solidify himself as a star defensive player on a playoff caliber team. Awuzie recorded six tackles and had two pass deflections in the Cincinnati Bengals 41-21 wrecking of the Baltimore Ravens, passing them for the AFC North lead and putting them as the current No. 3 seed for the playoffs.
Here is what happened with all other former Buffs across the NFL in week 16.
David Bakhtiari, OT, Green Bay Packers
Was ruled out against the Cleveland Browns as he is still rehabbing from the torn ACL suffered late last season. If he does not play the rest of the regular season, it is still expected that he will be available for the playoffs.
Ken Crawley, CB, New Orleans Saints
Had one tackle in the Saints 20-3 loss to the Miami Dolphins.
Mason Crosby, K, Green Bay Packers
Made his one field goal attempt for 32-yards while making all three extra point attempts in the Packers 24-22 win over the Cleveland Browns on Christmas day. For the second week in a row his one field goal attempt ended up being the difference maker in the team's win. His field goal was the 366th of his career tying him for 17th on the NFL's all-time list (tied with Norm Johnson. Up next … Two Kansas City Chiefs: No. 16 Jan Stenerud, 373; and No. 15 Nick Lowry, 383)
Phillip Lindsay, RB, Miami Dolphins
Had 13 carries for 36 yards in the red-hot Dolphins 20-3 Monday Night Football rout of the Saints.
Josh Tupou, DL, Cincinnati Bengals
Played in 30 defensive snaps and 11 special teams snaps in the Bengals win over the Ravens.
Juwann Winfree, WR, Green Bay Packers
Played in eight offensive snaps and 10 special teams snaps while being targeted once in the Packers win over the Browns.
Ahkello Witherspoon, CB, Pittsburgh Steelers
Appeared in 27 defensive snaps and recorded a pass deflection in the Steelers 36-10 loss to the Kansas City Chiefs.
Laviska Shenault Jr. (Jaguars), Jimmy Smith (Ravens) and Nate Solder (Giants) were placed on the NFL's COVID-19/injury reserve. Isaiah Oliver (Falcons) is out for the season with a knee injury. Davion Taylor (Eagles) is still dealing with a knee injury.
Kabion Ento (Packers), Arlington Hambright (Bears), Steven Montez (Lions) and William Sherman (Patriots) are all on their team's practice squads. Daniel Munyer (Titans) was signed to the active roster this week then returned to the practice squad. Delrick Abrams Jr. was signed and released from the Los Angeles Rams practice squad. Alex Tchangam was signed and released from the Seattle Seahawks practice squad.
–
—–
December 27th
… CU in a few minutes … 
Incoming transfer quarterback Maddox Kopp excited about CU's offense: "They want to do a lot of the RPO stuff and then they want to do the Pro Style"
From CUSportsNation.com … Earlier this week, the Buffs added a quarterback from the transfer portal in Maddox Kopp, who joins Colorado from the University of Houston after playing his true freshman season with the Cougars.
Kopp, a 6-foot-5, 225-pound Class of 2021 signal caller native Houston (St. Thomas), was recruited by QBs coach Danny Langsdorf and Colorado originally before ultimately choosing the Cougars in September, for whom he played one season, without seeing any game action.
In mid-November, Kopp entered the transfer portal and by the end of the month, he was able to take an official visit to Colorado.
"I felt comfortable with the staff and felt like I could spend the next four years on the campus in Colorado and Boulder," he said. "A couple other (schools) came in but I just couldn't see me passing up on Colorado again."
Despite Colorado bringing in some new coaches that Kopp at this point isn't exactly tight with, he looks forward to better getting a feel for their vision for CU's offense moving forward.
"I haven't been able to talk with all the new coaches and get to know them but I have a feel for what they want to do on offense," he said. "Their pitch to me was that Colorado thinks that what I did and can do, they want to do — they want to do a lot of the RPO stuff and then they want to do the Pro Style, mixture of both. Run the ball downfield and then take shots."
… Continue reading story here …
–
—–
December 26th
… CU in a few minutes … 
Rivals Pac-12 Recruiting Class Rankings: CU gets a B- (only four teams ranked higher)
From Rivals.com … The Early Signing Period is over and there was a lot of action across the Pac-12. Some teams did really well, others not as much. Here is the Pac-12 Report Card heading into the February signing period.
Arizona … A
Arizona State … C-
California … C
Colorado … B- … The Buffaloes have loaded up with 20 commitments – only Stanford and Arizona have more in the Pac-12 – but don't have any four-stars in the class. Still, Colorado did really well in Texas with eight pledges from that state led by quarterback Owen McCown, who threw for more than 3,300 yards with 36 touchdowns and only four picks this season. He is also Josh McCown's son. The Buffaloes also had success signing three players from the loaded state of Georgia.
Oregon … B-
Oregon State … C
Stanford … A
UCLA … B-
USC … B
Utah … A-
Washington … C-
Washington State … C-
–
—–
December 24th
… CU in a few minutes … 
CU Recruiting in the Age of the Transfer Portal and NIL: "Challenging times ahead for sure"
From the Daily Camera … Before coming to Boulder to be the head football coach at Colorado 22 months ago, Karl Dorrell had not worked in college football in nearly six years.
A lot has changed since his one-year stint with Vanderbilt in 2014 and his run as head coach at UCLA from 2003-07.
Back then, recruiting was focused on high school players, as well as a few junior college prospects. To get them, a coach had to sell them on the program and perhaps the academic opportunities.
Now, Dorrell, his staff and coaches around the country have to navigate a recruiting world that includes the NCAA transfer portal, as well as new legislation that allows student-athletes to profit from their name, image and likeness (NIL).
On Wednesday, Rivals.com reported that 865 scholarship players in the Football Bowl Subdivision have put their names in the portal since Aug. 1. Of those, 28 have withdrawn their name, but that leaves 837 still in the portal. Only 222 — about 26% — had found a new school.
According to Rivals, about 2,500 players — scholarship and non-scholarship — from lower levels (FCS, Division II and Division III) have put their names in the transfer portal since Aug. 1.
Many of the players choosing to transfer are doing so for a better opportunity to play, but some are also looking for better opportunities to cash in on NIL deals.
"It's challenging because NIL has become in a short period of time, a big, big deal," Dorrell said. "And it's a factor in decisions now. So that's the other part. Just some challenging times ahead in college athletics, for sure."
… Continue reading story here …
–
—–
December 23rd
... CU in a few minutes … 
NIL and Recruiting the Class of 2022: "It would be naïve to say it didn't play a role"
From USA Today … The three-day signing period last week put name, image and likeness in the spotlight, especially with No. 1 national recruit Travis Hunter de-committing from Florida State to sign with second-tier Jackson State.
Neither Hunter nor other top recruits said whether NIL compensation had anything to do with their school choices. But coaches say NIL came up in the recruiting cycle, the first since the NCAA cleared the way July 1 for college athletes to cash in on their celebrity.
"It's very much discussed and talked about, not necessarily in inducements or anything like that or quid pro quo," Missouri coach Eli Drinkwitz said. "You've got to educate (recruits) on what the opportunities could potentially be or what you're going to do to help somebody increase their personal brands and how are you going to educate them on what their opportunities of NIL could be and would be, should they choose the University of Missouri."
The options to be paid for endorsements and personal branding probably was a major factor in the decisions of some recruits who signed letters of intent last week. Athliance CEO Peter Schoenthal, whose company works with schools and athletes on NIL details, said he doubts it was an overriding one for most.
"I think I would be naïve to say it didn't play a role at all," Schoenthal said. "I think I would be over-speaking if I said it was the end all, be all of kids' decisions. I think it was a factor. I think it was a bigger factor than it's going to be in the future, once we're able to show the kids the data."
… Continue reading story here …
–
—–
December 22nd
… CU in a few minutes … 
"Momentum": A real thing? Or one of the most meaningless bits of jargon in coachspeak?
From ESPN … The journey began, like so many frustrating and ultimately fruitless quests, with the 2019 Florida State Seminoles.
Florida State had opened that season by blowing a 31-13 lead to Boise State, and in the aftermath, offensive coordinator Kendal Briles pinned at least a portion of the blame on one of the most meaningless bits of jargon in coachspeak: Momentum. Florida State lost it, couldn't get it back, and the football gods delivered the Seminoles a crushing defeat.
I wasn't buying it.
"Momentum is not a real thing," I tweeted, an unassailable statement of fact I was sure others would accept, too.
Instead, here's a sample of the responses:
"Momentum is definitely a real thing in football!!!"
"It appears you're not that bright."
"Trash take. … Delete your account."
From there, convincing the world that momentum is an illusion became my personal crusade. It's a fight I'm losing badly.
As we dive deeper into the 2021 bowl season, there will undoubtedly be an endless chorus of pundits suggesting a big win generates momentum for 2022 (a theory Texas disproves annually). During games, momentum will be up for grabs, swing wildly, be a little in one team's favor or all in another's. It's the most overused term in sports, as former Los Angeles Times sports editor Bill Shirley noted in a column way back in 1985, yet momentum's presence is so ubiquitous that not only will the announcers, coaches and players acknowledge it but a casual fan sitting on the couch will feel it, too.
This is why disproving momentum is so difficult. Ask 100 people to define it and you'll likely get 100 different answers, but absolutely everyone who has spent any time around sports innately understands the sensation. Show people all the data you want — and there is a lot of it (here, here and here, for example) — and it won't compare with that tingling sensation in their gut, that adrenaline rush as a team marches down the field for a winning TD, that absolute certainty that destiny is on their side. To paraphrase Justice Potter Stewart, you know momentum when you feel it.
"There's an electricity to the thing," Mississippi State football coach Mike Leach said. "And guys are so tuned in on the sideline, it's like everybody can finish everybody else's sentences."
It's such a universally accepted phenomenon, in fact, that I'm forced to consider an unthinkable possibility: What if I'm wrong? I needed an answer, and so I went looking for momentum, finding small clues in increasingly unlikely places, from a backup QB to a Catholic priest, from Aristotle to Buddhist monks, from an expert on déjà vu to an Australian linguist to, well, Mike Leach.
Is momentum real? The short answer is maybe. The longer answer — well, get ready to dive headfirst into Pandora's box.
… Continue reading story here …
–
—–
December 21st 
… CU in a few minutes … 
CU names its new offensive line coach, Kyle DeVan – "We will be a tough unit. It all starts in the trenches"
From a tweet from Brian Howell at the Daily Camera … New Colorado OL coach Kyle DeVan played at Oregon State and during his last 3 years there his OC was Danny Langsdorf – the CU QB coach. During his coaching career, he's been on the same staff with 3 current CU coaches: Langsdorf, Chris Wilson and Demetrice Martin.
Press Release from CUBuffs.com … Kyle DeVan, who has offensive line coaching and playing experience both in college and the National Football League, has been named offensive line coach at the University of Colorado, head coach Karl Dorrell announced Tuesday.
As with all hires of this nature, it is subject to the approval of CU's Board of Regents.
DeVan, 36, comes to Colorado from the University of Michigan, where he was an offensive analyst this fall, working particularly with the offensive line.  He helped create weekly game plans for the run game, protection plans in the passing game, and worked with the coaches on game day field adjustments.  He will join CU in January following the No. 3 Wolverines run in the College Football Playoff, with UM set to play Georgia in a semifinal on New Year's Eve.
At Michigan, he worked closely with co-offensive coordinator and line coach Sherrone Moore.   The Wolverines saw all five starting linemen earn some kind of All-Big Ten honors (one first-team, two second-team and two honorable mention), not easy to accomplish in a 14-team league with about 70 players competing for 15 spots.  Right tackle Andrew Steuber earned second-team All-American honors, and center Andrew Vastardis was a second-team Academic All-American.
The Michigan line itself was just named Tuesday as the recipient of the Joe Moore Award, which is presented to the nation's top offensive line.  When it announced the finalists, the committee noted of the Wolverines, "This group plays old school football with a physical edge.  They faced stacked boxes as much as any group in the country, but still run with solid efficiency.  They're the type of group that engulfs and prevents penetration, TFL's (tackles for losses) are rare and they adjust to the blitz well.  They seem to play their best ball in the fourth quarter when it matters most."
The Wolverines are averaging 451.9 yards and 37.7 points per game on offense, while allowing only 10 quarterback sacks – the third-fewest in the nation – and 27 tackles for loss, easily the national low.  Their running backs were stopped behind the line of scrimmage for only 40 negative yards as Michigan led the Big Ten and is 10th in the NCAA in rushing (223.8 yards per game).
"Kyle came highly recommended to me by several people," Dorrell said.  "He is a rising up-and-comer in the coaching ranks, has a great personality and a lot of energy, and is someone his players enjoy playing for.  He knows the Pac-12 from being a player and coach, and also has five years of NFL experience he brings to the position.  He will be a great addition to our staff."
Dorrell actually coached against him three times when he was the head coach at UCLA (2003-07), the same seasons that DeVan was a center at Oregon State, where he played in 49 games, including 38 starts.
"I am really excited to be joining the Colorado football family, and I want to especially thank Karl Dorrell, (athletic director) Rick George and (CU Boulder chancellor) Phil DiStefano," DeVan said.  'It will be special for my family and I to join the Pac-12 conference once again, where I have so many memories as a player and coach.  I do want to thank (Michigan head coach) Jim Harbaugh and (athletic director) Warde Manuel for the opportunity they gave me and for my time here at Michigan."
As for what he foresees for CU's offensive line he said, "I want a (offensive line) room full of players who play smart, fast and physical.  And above all, we will be a tough unit.  It all starts in the trenches."
A Closer Look at Kyle DeVan
Kyle DeVan had joined the Michigan staff from the University of Arizona, where he coached the offensive line and was the run game coordinator for two seasons under head coach Kevin Sumlin.  During his time in Tucson, he was ranked among the conference's top recruiters.  The Wildcats were 1-1 against the Buffs when he was on UA's staff, winning a wild 35-30 game in Boulder in 2019 when they had 487 yards on offense and allowed just two tackles for losses.
He had spent the previous three seasons (2016-18) at Ball State, where with the Cardinals he coached the offensive line all three years in addition to serving as an assistant head coach under Mike Neu for the 2017-18 seasons.  In his first year there, he developed an offensive line that paved the way for 220 rushing yards per game, the best mark for the Cardinals since 1978.  That season Ball State rushed for 300 or more yards three times, including a high of 356 yards against Buffalo.  In 2018, six of his linemen excelled in the classroom, earning Academic All-Mid-American Conference honors; on the field, the team set a school single-game total offense record with 652 yards (316 on the ground) in a 42-6 win over Central Connecticut.
Prior to Ball State, DeVan spent one season coaching in the NFL where he was an assistant offensive line coach with the New Orleans Saints.  He learned under two of the best in the business there in head coach Sean Payton and offensive coordinator Pete Carmichael.  New Orleans was 7-9 that year, with five of the losses of the one-score variety, and he was heavily involved in all aspects of the run game and pass protection game planning.
DeVan signed in Oregon State's 2003 recruiting class, and after redshirting as a true freshman, when on to letter four seasons (2004-07), seeing action in 49 games, including starting the last 38 at center.  He was a second-team All-Pac 10 selection as a junior in 2006, which was bracketed by honorable mention honors as a sophomore and senior.  He was a Rimington Award nominee his junior and senior seasons as a candidate for the nation's top center.  The Beavers were 38-24 in his five seasons on the team, and as an active player, he helped lead OSU to bowl victories over Notre Dame (2004 Insight Bowl), Missouri (2006 Sun Bowl) and Maryland (2007 Emerald Bowl).  As a senior, the Beavers knocked off No. 2 California as well as rival and No. 18 Oregon – both on the road; OSU had defeated No. 3 USC his junior season.  He played in the 2008 East-West Shrine game to polish off his collegiate career.
He earned his bachelor's degree in Business Administration from Oregon State in 2008; the program included an option in Management; he also minored in Communications and was a three-time honorable mention Pac-12 All-Academic team member.  After his professional career, he began his coaching career as a graduate assistant in 2013 at his alma mater, working with the tight ends.  He once again helped OSU to a bowl victory, as the Beavers bested Boise State in the Hawai'i Bowl.  His tight ends combined led all units in the Pac-12, with 91 receptions for 924 yards and 11 touchdowns.
In 2014, he moved on to the University of Southern California, where he was an offensive graduate assistant coach.  The Trojans were 9-4 under Steve Sarkisian that season, which was topped off with a 45-42 win over No. 25 Nebraska in the Holiday Bowl.  It was at USC working with offensive line coach Tim Drevo where he got his first taste of recruiting offensive line talent nationally.
DeVan signed as an undrafted free agent with the Washington Redskins in 2008, and was then picked up by the New York Jets in training camp, where he would spend 12 weeks on the practice squad and where he was moved from center to guard.  He joined the Boise Burn of the arenafootball2 league in the spring of 2009 before landing with the Indianapolis Colts for three seasons (2009-11).  He started 25 games at guard for the Colts and was a member of Indy's 2009 AFC champion team.  One of the linemen who blocked for NFL most valuable player Peyton Manning, he started at right guard in Super Bowl XLIV against New Orleans (the Saints won, 31-17).  He would close out his professional career with the Philadelphia Eagles (2011) and the Tennessee Titans (2012), eventually starting in 30 games overall.
DeVan was born Feb. 10, 1985 in Sacramento, Calif., and graduated from Vacaville (Calif.) High School, where he lettered in football and wrestling; he a two-time all-league performer on both the offensive and defensive lines as well as the California heavyweight champion as a senior.  He is married to the former Erin Loveman, and the couple has two children, son Bode Chandler and daughter Lola Rose.  He worked as a substitute teacher at Vacaville (math, history and physical education) for a brief time before playing arena football before eventually returning to Indianapolis and the NFL (where stories at the time were penned, "From school teacher to NFL starter."
COACHING EXPERIENCE
| | | |
| --- | --- | --- |
|  2013 |  Oregon State |  Graduate Assistant / Tight Ends |
|  2014 |  Southern California |  Graduate Assistant / Offensive Line |
|  2015 |  New Orleans (NFL) |  Assistant Offensive Line Coach |
|  2016-18 |  Ball State |  Assistant Head Coach / Offensive Line |
|  2019-20 |  Arizona |  Offensive Line/Run Game Coordinator |
|  2021 |  Michigan |  Offensive Analyst (Offensive Line) |
–
—
Rick George CU Athletic Department Update
Press Release from CUBuffs.com …
The holidays are upon us and as we put a "bow" on 2021, I wanted to share some thoughts on our fall sports, what is upcoming and the year in general.
The fall semester has come to an end, and once all the paperwork is complete, we expect to have 16 student-athletes graduate, three of whom earned master's degrees.  They join the 61 that earned diplomas in the spring and the 11 in August.  We are looking forward to the academic report for the fall, as the grade point average for the spring 2021 semester 3.14 was the best spring GPA on record (and for a high of 371 student-athletes).  That boosted the cumulative grade point average to a record 3.16.  For the second straight semester, 14 of CU's 15 programs (indoor and outdoor track count as one) owned cumulative GPA's of 3.0 or higher, also an all-time high.
All of us in the department took great pride in how each and very program, coach, staff member and student-athlete has handled themselves during the pandemic.  Because they followed our protocols, we had very low numbers of positive tests, which enabled us to have the fewest number of postponements and cancellations of events caused on our end in the conference, and one of lowest numbers in the nation for the 2020-21 season – and none at all this school year.
Around the Buffalo Horn.
• Men's Basketball.  It's the post-McKinley Wright era and we'll have some growing pains at times with many young players, but Tad Boyle's team is still off to a 9-3 start.  No. 7 Kansas (9-1) on Tuesday night will make its first visit to the Events Center since 2013, when Askia Booker hit that 40-foot three-pointer at the buzzer for a 75-72 win.  A sold-out crowd will be on hand for the final non-conference game of the year before we resume conference play on Dec. 30 at Oregon followed by a New Year's Day affair at Oregon State.  Wright may have moved on to the NBA, but fan favorite Evan Battey and Jabari Walker are leading Tad's 12th Buffalo team.
• Women's Basketball.  A 11-0 start, the third time under coach JR Payne, saw the team crack the top 25 for the first time in five years at No. 25 in the Associated Press (media) poll of Dec. 6 (though now 26th despite a 34-point win at Southern Utah after that ranking).  The Coaches poll has us at No. 27, on the brink of cracking the top 25 in their balloting.  Mya Hollingshed decided to return for an extra year and is making the most of it, leading the team in scoring, rebounding and blocked shots.  Washington transfer Quay Miller has bolstered the roster, coming off the bench to be second in scoring and rebounding.  One more non-league game remains before the conference openers at Oregon State on New Year's Eve and Oregon on Jan. 2.
• Cross Country.  The season was another successful one for both teams, highlighted by Pac-12 Conference championships for both the men and the women – the fourth time we have swept the titles in the same year.  Under the guidance of coach Mark Wetmore – now the dean of all our coaches in his 27th season, the men won their eighth league title, while the women won their fifth and were led by the individual champion, Abby Nichols.  Both teams qualified for the NCAA Championships: the men advanced for the 30th straight time, which is the longest active streak in the nation, while the women earned their 13th straight trip (and 29th in 30 years).  The women finished fourth overall to earn a spot on the podium and the men were eighth as three Buffs were named All-Americans: Nichols, Emily Covert and Eduardo Herrera.
• Football. A few things to talk about here:
–I'm very excited for Karl Dorrell and his staff on this year's recruiting class.  They worked hard to put this class together, filled several needs at many positions, and we will see the impact that it will have on our success this fall and in the future.  We're expecting some additions yet to come for the second signing day in February that will also bolster this class.
–As you know, Karl made some staff changes and is bringing in two new assistants.  He filled one of those vacancies last Friday in hiring Mike Sanford as offensive coordinator.  Mike is a bright young coach who at just the age of 39 already has an impressive resume in working for some of the nation's top head coaches.
–Karl's second team finished 4-8, and obviously had some good and not-so-good moments.  The wins over Oregon State (the only team to beat Utah in league play) and Washington highlighted the league games, and it disappointing we couldn't hold on to beat then No. 5 Texas A&M.
–There were several notable accomplishments this fall: linebacker Nate Landman became the first Buff ever to be named to an All-Conference team four times (twice first-team, twice second-team).  As a team, CU broke a 65-year old record for the fewest turnovers in a season with just seven (the old mark was 11 in 1956), and with just three of those interceptions, that also set a record that previously was four in 1994 (and this team threw more passes).
–We were just under 93 percent capacity for the season, ranking in the nation's top 25, and much of the credit belongs to our students.  They purchased a record 14,400 sport passes for the season and were out in force for all six home games as well as the Texas A&M game in Denver.
–The debut of Ralphie VI was a success.  At "only" around 450 pounds or so right now, we're all looking forward to seeing how much she grows between now and next season!
–The 2022 schedule came out late last week.  We like the excitement that is generated from a Friday night home opener, thus we asked TCU to move the game.  It's definitely a challenging schedule, little doubt about that; the three non-Pac-12 games have been set since 2015 and then the cards fall where they may when the league schedule comes out.  I do like where the bye week falls – after week five – which is just a bit before the halfway point when you count August camp; it's a nice time for a break and to prepare for the second half of the season.
• Men's Golf.  Coach Roy Edwards, now in his 16th season, not only has his youngest team in his tenure, but the most youthful in school history.  Yet, they are one of the most promising: the five freshmen performers ended the fall as the No. 1 group in the nation.  They ended the fall season with a second place finish in the Kaanapali Classic, the first time several of the youngsters started to click at the same time: all five players including four of those frosh finished under par for the 54-hole tournament, a first in school history.
• Women's Golf.  The team, in its 25th season under Anne Kelly, recorded three top 10 finishes in five tournaments this fall, headlined by fifth-place finish at the Golfweek Red Sky Challenge.  In the first four tournaments, at least one Buff finished in the top 10.  Fifth-year transfer Diane Baillieux set two CU "debut" records, a 67 in her first round as a Buff in Albuquerque at the Dick McGuire Invitational (old best was 68).  Her 54-hole tournament scorecard (1-over par 217) was the fifth-best debut for a Buff since 2008 and helped CU to a sixth-place finish.
• Skiing.  As most of you know, Richard Rokos retired last March after 31 years (and eight national championships) as our head coach.  We hired one of our own, Andy LeRoy, to follow in his "boots" and the first competition is coming up in less than three weeks when the Buffs will ski in the Utah Invitational.  We host the RMISA Championships (which also doubles as the NCAA West Regional) in Steamboat Springs the last week in February.
Soccer.  Danny Sanchez wrapped up his 10th season as head coach, guiding the team to a 8-7-4 finish.  One of the losses was before a packed house at Prentup Field to top-ranked Florida State, 2-1, one of toughest games of the season for the eventual national champions (FSU finished with a 22-1-2 record).  Colorado battled Stanford to a 2-2 draw, its first point ever against the Cardinal, with the highlight of that contest being Shanade Hopcroft's bicycle kick goal that made No. 2 on SportsCenter's Top 10 plays of the day.  Sanchez landed what has been ranked as the No. 8 ranked recruiting class in the nation.
• Tennis.  The program started a new era under first-year head coach Anthony Nguyen Pham, who became the first Vietnamese-American coach for CU and believed to be the first of any sport at a Power 5 school.  The team competes solely in tournaments in the fall and was led by freshman Mila Stanojevic who had team-best marks of 11-4 in singles play and 8-6 in doubles play.   She also won the Flight B at the ITA Mountain Regional Championships in Las Vegas. The team had plenty of fall competition (96 singles and 46 doubles matches) to give Anthony a good look at his squad heading into the spring dual season.
• Volleyball.  Coach Jesse Mahoney's team enjoyed the best start in the 36-year history of the program, opening with a 9-0 record and entered the national rankings at No. 25.   The team would remain ranked for four weeks and eventually finished the year with a 15-14 record (6-14 in the Pac-12).  Brynna DeLuzio led the conference in digs, becoming the second CU player to record 500 digs in a season.  She also became just the third player to have multiple 30-dig matches in a season (and the second to have a double-double with 30 or more).
Many of you most likely know that we have hired a terrific young man, Leon Jackson III, to lead our development efforts and Buff Club.  He has ties to Pac-12 country and the west in general and we are very excited to have him join us in January.
Earlier this month, I had the privilege of attending the ceremony where the College Football Hall of Fame inducted Michael Westbrook, our eighth player inducted along with one coach, Bill McCartney, who was selected in 2013 and whom Michael played for.  The National Football Foundation put on a first class event; the organization is led by Steve Hatchell, a 1970 CU graduate who we inducted into our own Hall of Fame in 2017.
Speaking of CU's Athletic Hall of Fame, we inducted nine new members in November.  Along with coach Rokos, our newest "Famers" are Chris Brown, Chris Naeole and Mickey Pruitt (football); Donnie Boyce (basketball), Nikki Marshall (soccer), Dathan Ritzenhein (cross country and track) and Jack Ryan (gymnastics, our lone NCAA champion in the sport).  Inducted posthumously was Lee Willard, who earned an amazing 16 letters in four sports exactly 100 years ago.
And come this April, three more with ties to CU will be inducted into the Colorado Sports Hall of Fame: Chuck Williams (basketball), Roger Kinney (baseball, but his selection was for leading the city of Denver's effort to land the 1990 NCAA Final Four), and long-time color analyst on radio for our women's basketball team, Carol Callan.
We lost two great longtime supporters of the program in the last week.  Johnny Parker, who managed the Ralphie program for nearly two decades, and Bob Alexander, one of our most gracious donors through the years.  Our thoughts are with their families.
As always, our entire department appreciates your continued support of our programs and student-athletes.  I want to wish everyone a healthy and happy holiday season and we'll see you in 2022!
C ollaboration and U nity,
Rick George
Athletic Director
–
—–
December 20th
… CU in a few minutes …
Nate Landman and Carson Wells invited to play in the East/West Shrine game
From CUBuffs.com … Senior linebackers Nate Landman and Carson Wells each picked up official invitations to the 97th East-West Shrine Game, the organizers announced Monday.
The game, America's longest-running college football all-star game, which supports Shriners Children's, will be played Feb. 3, 2022, at Allegiant Stadium as part of the NFL Pro Bowl week.
The game will be played at 6 p.m. MT on NFL Network after a week's worth of practice and events.
Along with the postseason all-star game announcements, several Buffs picked up end of season honors since the coaches selected the All-Pac-12 team.
On the AP All-Pac-12 team, Landman picked up second team honors, becoming the first CU player to earn first or second team all-conference honors four straight seasons.
Phil Steele also picks an All-Pac-12 team and Wells led the way for the Buffs with a second-team honor at linebacker.  Landman was named third team at linebacker while Jalen Sami and Mekhi Blackmon were both honored on the fourth team.
ProFootballNetwork.com selected All-Pac-12 teams, as well, and Cole Becker was named the Placekicker of the Year and first-team All-Pac-12 at kicker and honorable mention as the kickoff specialist, while Mark Perry was named honorable mention on the defensive side at safety.
The Colorado Chapter of the National Football Foundation also released its All-Colorado team.  Kary Kutsch and Landman made the first team while Jarek Broussard, Blackmon, Christian Gonzalez, Sami, and Wells were all second-team selections.
–
—
ILB Coach Mark Smith on JC signee Isaac Hurtado: "Isaac is a physical, instinctive linebacker"
Press release from CUBuffs.com … Karl Dorrell another letter-of-intent signee to the 2022 football recruiting class, as Isaac Hurtado, an inside linebacker from Cypress, Calif., by way of Fullerton Community College, signed with the Buffaloes on Saturday.
Hurtado, 6-3, 220-pounds, has four years left to play three after one season at Fullerton.  He is the 21st member of the Buffs 2022 signing class and first junior college commitment.
"He was one of those guys we discovered late in the process," Dorrell said. "He has an outstanding skill set, size, and athleticism, he was a former running back in high school.  He will be good in space, on the edge or at inside linebacker.  He has many of the things we covet to keep our defense dynamic.  He's a special athlete and we're happy to have him."
At Fullerton, he helped the Hornets to the SFCA Southern Conference Championship game and appearance in the SFCA Pacific Bowl, racking up 45 tackles including nine tackles for loss and five sacks.
Originally part of the 2020 signing class from Cypress High School where he played both running back and linebacker, he was the CIF-Southern Section Division 7 Offensive Player of the Year and first-team All-Orange County when he racked up more than 2,500 rushing yards and was responsible for 41 touchdowns his senior year, leading Cypress to a 13-1 record and appearance in the state championship game.
"Isaac is a physical, instinctive linebacker," CU linebackers coach Mark Smith said. "He is always around the ball and has a knack for making plays.  His size and athleticism fit what our defense is looking for and his intelligence and love for the game fit the profile of what we're looking for."
On defense his senior season he had 69 tackles, four tackles for loss with three sacks, one forced fumble and one fumble recovery.  He was ranked as a top 100 athlete nationally in the signing class and a top 100 player from the state of California, as well.
–
—–
December 19th
… CU in a few minutes … 
Brian Howell: Mike Sanford deserves the chance to prove himself
From the Daily Camera … It didn't take long for the Twitterverse and message boards to light up with opinions after Colorado announced the hiring of Mike Sanford as the new offensive coordinator late Friday afternoon.
The overwhelming sentiment from the CU fans — or at least from the group that took to the digital platforms — wasn't favorable. Some denounced their fandom or ripped head coach Karl Dorrell and athletic director Rick George for the hire.
Given Sanford's recent track record and the fact that he was no longer wanted at Minnesota after two seasons, the backlash is understandable. Yet, even if he wasn't the people's choice, Sanford deserves an opportunity to call a game or two or 12 before he's buried and dismissed.
Last month, Minnesota head coach P.J. Fleck chose to part ways with Sanford, whose contract was set to expire next month. That doesn't mean, however, Sanford can't mesh well with Dorrell and get the Buffaloes' offense on track.
In fact, Dorrell's future in Boulder might depend on him and Sanford succeeding together.
… Each of the past six offenses Sanford has coached has had a decline in scoring average from the previous season. Kizer regressed in his second season as Notre Dame's starter. Quarterbacks Mike White (Western Kentucky), Jordan Love (Utah State) and Tanner Morgan (Minnesota) all put up monster seasons the year before they worked with Sanford and had dramatically worse results with him.
So, it's understandable there are fans who aren't jumping for joy over Dorrell's choice to lead the CU offense.
CU, however, believes in Sanford and is impressed by his pedigree. He's learned under Jim Harbaugh, Shaw, Kelly and Fleck.
Many of CU's players also expressed their support of Sanford on social media. They need and want him to succeed.
Time will tell if Sanford was the right man to lead CU's offense, but he deserves to get that time to prove himself.
–
—–
December 18th
… CU in a few minutes … 
CU adds a JUCO inside linebacker to the roster, Issac Hurtado (four years to play three)
… Hurtado had eight offers early during his recruitment out of high school, and was a target of Mel Tucker's staff at CU in the spring of 2019. BYU, Oregon State and Washington State were among the other programs that offered. Hurtado verbally committed to Army in February of 2020 but ended up going the Junior College route instead … 
From the Daily Camera … After signing 19 players to national letters of intent on Wednesday, Colorado head football coach Karl Dorrell said the Buffaloes still wanted to add an inside linebacker.
On Saturday, they did.
CU announced Isaac Hurtado, a transfer from Fullerton College, as the latest addition to the 2022 recruiting class.
The 6-foot-3, 215-pound linebacker had 45 tackles and five sacks as a freshman this year at Fullerton. He will enroll at CU in January and has four years to play three seasons.
Prior to Fullerton, Hurtado played at Cypress (Calif.) High School.
Hurtado is the second inside linebacker in the class, along with Aubrey Smith of Buford, Ga.
–
—–
December 17th
… CU in a few minutes … 
CU finds its offensive coordinator, Minnesota OC/QB coach Mike Sanford
… Related … "Gophers offensive coordinator Mike Sanford Jr. out, won't coach in bowl game" … Nov. 30th Minneapolis Star-Tribune
Press release from CUBuffs.com … Mike Sanford, a veteran of 17 seasons as a college coach in assorted positions including six as an offensive coordinator, has been named the latter at the University of Colorado, head coach Karl Dorrell announced Friday.
As with all hires of this nature, it is subject to the approval of CU's Board of Regents.
Sanford, 39, comes to Colorado from the University of Minnesota, where he was the Gophers' offensive coordinator and quarterbacks coach for the last two seasons.  His vast resume includes personally coaching almost every position at one time or another on offense, in addition to experience as a recruiting coordinator and two years as a head coach (at Western Kentucky).  He has coached and/or recruited numerous players who have earned All-America honors and have gone on to play professionally in the National Football League.
He is returning to his western roots; he was a star quarterback at Los Alamitos High school (south of Los Angeles), lettered at quarterback at Boise State and has previously coached at his alma mater, Utah State and Stanford.  He knows the west well, and as the recruiting coordinator for the Cardinal, he coordinated the school's 2012 class that was ranked first in the Pac-12 and fifth in the nation by Rivals.com.
He has also coached at Notre Dame, Yale and UNLV, and along the way has been on the coaching staffs of some of the most respected and successful coaches in the business including P.J. Fleck, Brian Kelly, David Shaw, Jim Harbaugh, Gary Andersen, Bryan Harsin, Willie Taggart and his father, Mike Sanford, Sr.; his offensive coordinator and position coach in college was Chris Petersen.  All have had prolific offenses at one time or another.
He has had significant influence in developing offensive skill position players throughout his career.  Those have included quarterbacks DeShone Kizer and Ian Book (Notre Dame), Kevin Hogan (Stanford), Jordan Love (Utah State), Ryan Finley and Grant Hedrick (Boise State) and Mike White and Brandon Doughty (Western Kentucky), receivers Ty Montgomery (Stanford), Will Fuller, Chase Claypool and Equanimeous St. Brown (Notre Dame), running backs Stepfan Taylor and Tyler Gaffney (Stanford), Jay Ajayi (Boise State) and tight end Durham Smythe (Notre Dame).
Among his top recruits were running back Christian McCaffrey, who he helped land at Stanford prior to moving on to Boise State for his first coordinator position; quarterbacks Ian Book Phil Jurkovec, receiver Jacon McKinley and guard Aaron Banks (Notre Dame) and quarterback Brett Rypien (Boise State).  And also at Stanford, as an offensive staff assistant early in his career and with no full-time quarterback coach on the staff at the time, he was instrumental in the recruitment and early development of Andrew Luck.
"Mike's extensive experience and pedigree speaks for itself," Dorrell said.  "What attracted me to him was his familiarity with the Pac-12 and this part of the country, his coaching experience, success as a coordinator and developing players over his career.
"His journey through the profession has been solid, yet he is still a fairly young coach with great coaching experience at the Power 5 level.  He has worked under some of the best in the business, has great knowledge of offensive football and in our discussions, has a great vision for Colorado football."
"The Colorado football program as well as the university itself stands for everything I value," Sanford said.  "My family and I could not be more excited to return to our roots out west in Pac-12 country.  The University of Colorado has been a dream destination of mine since I was a kid growing up in California in the early Nineties.  I have the highest level of respect for Karl Dorrell as a football coach and for the man of integrity that he is.  We will work tirelessly to build a championship offense that will make the CU family proud."
Though born in Lexington, Va., he considers himself to be a native of Seal Beach, Calif., as his family moved there before he was a year old.  He was recruited out of Los Alamitos High School to Boise State, where he earned his bachelor's degree in Political Science in 2005.  He is married to the former Anne-Marie Mitchell and they have two sons (Gunnar, Griffin) and one daughter (Peyton).  He began his coaching career in 2005 at UNLV as a graduate assistant, with his first full-time job at Yale in 2009; as a full-timer, he has coached in 159 games, 149 in the Football Bowl Subdivision (FBS).
A Closer Look at Mike Sanford
In 2021, Sanford oversaw a Minnesota offense that ran the ball the majority of the time, and despite losing three of its top running backs, still averaged 193.8 yards per game to rank 31st in the NCAA heading into the postseason.  UM was 8-4, including a 30-0 win over CU in Boulder, where Sanford's offense rushed for 277 yards and possessed the ball over 22 minutes in the second half, thwarting any comeback attempt by the Buffaloes.  The Gophers were also 15th nationally in fewest turnovers (11), 17th in third down conversions (45.6 percent) and 27th in red zone offense, scoring 40 times (28 touchdowns) in 45 trips.
In 2020, his in Minneapolis, UM running back Mohamed Ibrahim was named the 2020 Big Ten Running Back of the Year and was an Associated Press third-team All-American, setting school records in season rushing yards per game (153.7), consecutive 100-yard rushing games (8) and touchdowns in consecutive games (8) while also tying four other marks.  In the COVID-19 shortened season, the Gophers were 3-4 and averaged 391.0 yards on offense, almost evenly split between rushing and passing.
In his 19 games at Minnesota, the Gophers had a 100-yard rusher in 16 of those contests.
Sanford spent the 2019 season at Utah State, where he was the offensive coordinator and quarterbacks coach for the Aggies.  USU averaged 29.2 points per game in displaying a balanced offense, averaging 431 yards per game (279 passing, 152 rushing), with 40 touchdowns (22 passing, 18 rushing).  Utah State was 7-6 under head coach Gary Andersen and earned a Frisco Bowl appearance opposite Kent State.  His senior quarterback, Jordan Love, set numerous school records and was the 26th overall pick in the 2020 NFL Draft by Green Bay and is position to be the heir apparent to perennial All-Pro Aaron Rodgers.
Sanford was the head coach at Western Kentucky for the 2017 and 2018 seasons.  He led the Hilltoppers to a berth in the AutoNation Cure Bowl in his first season, one of just five rookie head coaches to take his team to a bowl game in 2017.  Two of his players were selected in the 2018 NFL Draft, as linebacker Joel Iyiegbuniwe was a fourth round pick by the Chicago Bears and quarterback Mike White a fifth round selection by the Dallas Cowboys.  In addition, tight end Deon Yelder signed as a free agent with the Kansas City Chiefs.
Under Sanford, Western Kentucky had 28 Conference USA all-league players in two seasons, and off the field, WKU focused heavily on community service (improving the team's commitment by more than 500 percent) and academics, with 75 student-athletes improving their grade point averages with 39 achieving a 3.0 or higher semester GPA.
He was named head coach at WKU after a two-year stint (2015-16) as the offensive coordinator and quarterbacks coach at Notre Dame.  He mentored quarterback DeShone Kizer, who would finish his career as the Fighting Irish all-time leader in total offense per game with 272.2 yards, as well as the highest points responsible for per game mark (15.6) and the second-best passing efficiency rating (147.7).
In 2015, when Notre Dame finished 10-3 and was ranked as high as No. 4, the Fighting Irish averaged 466.4 yards of total offense per game (third-most in program history), to go along with a near record 34.2 points per game that season.  Those Notre Dame teams boasted three wide receivers who would be drafted into the NFL and remain active: Will Fuller, the 21st pick overall by Houston in the 2016 draft (now with Miami), Equanimeous St. Brown, a sixth round selection by Green Bay in 2018, and Chase Claypool, whom Pittsburgh picked in the second round in 2020.
Sanford recruited California and Texas for the Irish, and among his top recruits were quarterback Ian Book, a fourth round pick by New Orleans in the 2021 NFL draft; offensive guard Aaron Banks, who would be named a first-team All-American as a senior in 2020 and was a second round draft pick by San Francisco in 2021; and receiver Javon McKinley, who signed as a free agent with Detroit, also in 2021.
In 2014, Sanford earned his first role as an offensive coordinator at his alma mater, Boise State, when the Broncos went 12-2, won the Mountain West championship and defeated Arizona in the Fiesta Bowl.  Also the school's quarterback coach, he tutored Grant Hedrick, who led the FBS in completion percentage (70.8), while ranking seventh in passing yards per attempt (8.91), ninth in passing efficiency (157.2), 13th in passing yardage (3,696) and 14th in total offense per game (306.3).
While Sanford's development of quarterbacks is well documented, his work with Boise State running back Jay Ajayi is just as if not even more notable.  In Sanford's explosive offense, Ajayi led the FBS in scoring (13.7 points per game) and became the only player in FBS history to record 1,800 rushing yards and 500 receiving yards in a single season.  Ajayi set Boise State single-season records for rushing yards (1,823), rushing touchdowns (28), all-purpose yards (2,358) and carries (347).  He would go on to play five seasons in the NFL after being selected by Miami in the fifth round of the draft, and would be named to the Pro Bowl after rushing for 1,272 yards in 2016.
In three seasons at Stanford (2011-13) working side-by-side with Shaw, the Cardinal went 34-7, winning two Pac-12 titles and earning berths in two Rose and one Fiesta bowls; the back-to-back Rose Bowl games for the '12 and '13 seasons were Stanford's first repeat appearances in the game since 1970-71.  As the running backs coach from 2011-12, Sanford was instrumental in the development of Doak Walker Award semifinalist and 2013 Rose Bowl offensive MVP Stepfan Taylor. Sanford then coached the quarterbacks and receivers in 2013, where he mentored Kevin Hogan and Ty Montgomery, the latter of whom was a consensus All-American who had over 2,000 all-purpose yards that season.  Hogan threw for 2,487 yards and 20 touchdowns with a 154.1 rating and would be drafted by Kansas City in the fifth round of the 2016 draft; Montgomery was a third round pick by Green Bay the year before.
Everywhere Sanford has been, great players have followed. He helped bring in top 15 recruiting classes in each of his two seasons at Notre Dame, the number one class in the Mountain West during his year at Boise State, and back-to-back top 20 classes at Stanford, including the fifth-ranked group in 2012 (and best in the Pac-12) while serving as the Cardinal recruiting coordinator. Twenty-three members of those two classes were rated in the top 25 nationally at their respective positions, with six players rated as "five stars" and 16 others with "four stars."
Sanford spent the 2010 season at Western Kentucky as the passing game coordinator and quarterbacks coach.  It was just the second year for the Hilltoppers in the FBS, helping to coach WKU to its first two victories after moving up from the FCS ranks.  That came after one year at Yale which was his first full-time coaching position in 2009.  He coached the tight ends, fullbacks and served as recruiting coordinator in 2009.
He spent two years on Jim Harbaugh's staff at Stanford as an offensive assistant (2007-08), which had followed two years (2005-06) as a graduate assistant at UNLV under his father, Mike, then the head coach of the Rebels.  The elder Sanford coached UNLV from 2005 through 2009 and was also the head coach at Indiana State from 2013-16; an interesting CU connection exists with him as longtime Buffalo linebacker coach Brian Cabral was his defensive coordinator all four seasons in Terre Haute.
COACHING EXPERIENCE
| | | |
| --- | --- | --- |
|  2005-06 |  UNLV |  Graduate Assistant/Quarterbacks & Specialists |
|  2007-08 |  Stanford |  Offensive Assistant/Quarterbacks |
|  2009 |  Yale |  Recruiting Coordinator/Fullbacks & Tight Ends |
|  2010 |  Western Kentucky |  Passing Game Coordinator/Quarterbacks |
|  2011 |  Stanford |  Running Backs |
|  2012  |  Stanford |  Recruiting Coordinator/Running Backs |
|  2013 |  Stanford |  Recruiting Coordinator/Quarterbacks & Wide Receivers |
|  2014 |  Boise State |  Offensive Coordinator/Quarterbacks |
|  2015-16 |  Notre Dame |  Offensive Coordinator/Quarterbacks |
|  2017-18 |  Western Kentucky |  Head Coach |
|  2019 |  Utah State |  Offensive Coordinator/Quarterbacks |
|  2020-21 |  Minnesota |  Offensive Coordinator/Quarterbacks |
–
—–
December 16th 
… CU in a few minutes … 
Grant Page on flipping from Nebraska: "I thought it would be a fun little surprise"
From the Daily Camera … When he went to bed on Tuesday night, Fairview High School receiver Grant Page knew he was going to surprise a lot of people the next day.
By the time he woke up Wednesday, the news was out: Page had signed a national letter of intent with his hometown Colorado Buffaloes.
"Yeah, my phone blew up; like completely blew up," he said.
On June 20, Page announced his verbal commitment to CU's long-time rival, Nebraska. Until Wednesday's national signing day, everyone – except those in Page's inner circle – expected him to sign with the Cornhuskers.
Page, who is recovering from a torn ACL, said he had a change of heart last Saturday.
"That's when I got with my family and decided," he said. "I thought it would be a fun little surprise (for signing day)."
Rated by 247Sports.com as the No. 3 prospect in the state, Page is the rare player to sign with the hometown Buffs.
In 2002, CU signed three local players: Fairview's Jason Ackerman and Mike Groover and Boulder's Ty Littlehales. Page is just the fourth player from a Boulder County high school – and the first from Fairview – to sign with the Buffs since then.
… Continue reading story here …
–
—–
December 15th
… CU in a few minutes … 
**Video: Karl Dorrell's Signing Day Press Conference**
From BuffsTV …
–
—
Karl Dorrell: CU "really close" to hiring new OC: "I do hire good coaches" 
From CU SportsNation … During his Signing Day press conference, Karl Dorrell made a few statements regarding the search for an offensive coordinator.
"We're really close on that decision. I feel very good about where we're at in that process right now. I feel that the people that know me, in the offensive football that usually has been generated from me, whether as a coordinator or being part of offenses that I've worked in before — it's going to be prolific. We do like to throw to receivers. (With me) being a former receiver coach, (CU's offense is) going to have the ability to be really good in the pass game and also be foundationally set by balanced and running the football well."
"Both of those facets are really important. That's important in the process when I'm interviewing these candidates. I don't want to be a pass-happy team. I don't want that to be the only thing that we do, throwing it 60 times a game. I'd like it to be 30-35 times a game throwing the football and I'd like to run it 20-25-30 times to game on average. I want balance and I think we've got some really good guys out there that have been very productive in their current offenses that are up for this job. They're very intriguing and I'm excited as we continue through this process."
Towards the end of his press conference, Dorrell responded when asked what kind of candidate he's looking for, specifically, if he's searching the college ranks vs. NFL coaches:
"I would say more college-based. When I was at UCLA, I hired a great staff — really did. I do hire good coaches. I'm not saying that to be arrogant about it, but I put a lot of research into people. When you have guys like a Tom Cable and a Brian Schneider and a Jay Norvell and a Dino Babers, so on and so forth — these guys are all head coaches now. But anyway, we had a great year at UCLA my third season and six of (my assistants) left to the NFL. It was hard to replace that talent when you have a group of nine (assistants)."
"So, I've learned from that process that, if there's guys with NFL aspirations, that's not the way to go. Someone that's a young coach that's probably an NFL assistant, assistant o-line or assistant wide receivers (coach) or something like that, and we have a good year and he gets plucked back to the League — that doesn't help me. I am staying in the college realm — guys that have been in college for the bulk of their careers that are still in college, just because of that experience I went through."
–
—
Neill Woelk: This might be overall as solid of a group as CU has signed in years
From Neill Woelk at CUBuffs.com … Colorado coach Karl Dorrell believes he and his staff put together an "impact class" of Buffaloes with their recruiting haul Wednesday.
All told, the Buffs signed 19 players to letters of intent Wednesday, the first of two national signing days. Dorrell said he plans to add as many as seven more new faces to the 2022 group, either via the second signing period in February or the transfer portal, an avenue that continues to grow in importance.
"They saw the bare bones roots of the process that we're building," Dorrell said of a class that could provide immediate help at a number of positions on both sides of the ball. "To get established this year was important. They see it. Us being able to talk about that in their living rooms helped them understand why we're recruiting then, why we expect them to be great players, why they can impact us and why they can do it in a short period of time."
The group is split evenly, with eight offensive players, nine defensive players, a punting specialist and an "athlete" who could play on either side of the ball.
More importantly, it includes players who could step in and contribute immediately at some "need" positions.
"What I see with this group is that they know we're not far away from where we can be a really good team," Dorrell said. "They feel they can be difference makers in helping us get there in a fast period of time. I think that's the common thread throughout the 19 — being able to compete, being able to help this team win and an avenue for them to do that early."
Most coaches promise incoming recruits a chance to compete right away. But Dorrell and his staff proved last year that they are not hesitant to throw young players into the fray and those youngsters responded with some big moments.
Next fall, those youngsters will have invaluable experience under their belts — and the newest group of freshmen have that as proof that Dorrell will live up to his vow of playing the best players available.
That could mean some moments for any number of players from the latest class, ranging from linebackers Aubrey Smith, Eoghan Kerry and Kaden Ludwick to receivers Chase Sowell, Jordyn Tyson and Grant Page.
(Smith, by the way, clearly has the attention of Buffs inside 'backers coach Mark Smith, who said the 6-3, 215-pounder from Atlanta is a "punishing, instinctive, physical downhill linebacker.")
But the list of players who will have a chance to put themselves in the mix includes most of the class — and that might be the most impressive overall characteristic of the newest Buffs.
There are no "reaches," no hopeful "diamonds in the rough." The Buffs didn't sign players with fingers crossed that they will "grow into the position."
Instead, every member of the newest group of Buffs is capable of vying for a spot on the depth chart. From top to bottom, this might be overall as solid of a group as CU has signed in years.
CLASS NOTES: There are two "legacy" players in the latest class. Salave'a is the son of former Buffs standout defensive lineman Okland Salave'a while offensive tackle Travis Gray is the son of former running back Lamarr Gray … Six members of the class are scheduled to enroll in January and be available for spring ball. The list includes Salave'a, Gray, Page, Kerry, punter Ashton Logan and cornerback Joshua Wiggins … Gray is the biggest member of the class, already at 6-7, 295 pounds … Quarterback McCown is the son of Josh McCown, who had an 18-year NFL career …  CU signed players from six states and American Samoa. The list includes eight players from Texas, the most from any state.
… Continue reading story here …
–
—
December 13th
… CU in a few minutes … 
CU hires Leon Jackson III to lead CU Athletic Advancement and Buff Club
Press release from CUBuffs.com … Leon Jackson III, who has spent the last two years as the Associate Athletics Director for Major Gifts at the University of Pittsburgh, has been named Senior Associate Athletic Director and Assistant Vice Chancellor for Advancement at the University of Colorado, athletic director Rick George announced Monday.
Jackson will officially join the department on January 1, when he will oversee all areas of CU Boulder's athletic advancement efforts, including fundraising and engagement efforts through the Buff Club.  In his two years at Pitt, he created several innovative strategies and tactics at Pitt, helping bring the Panthers' fundraising to record levels.
Jackson, 36, is returning to some previous and extensive Rocky Mountain regional roots; he lettered four years as a quarterback and punter (2004-07) at Utah State University, where he earned his bachelor's degree in Political Science in 2007.  After two years of playing professionally in Europe, he returned to his alma mater where he joined the football staff in 2010, earned his Master of Education in 2012 and then held several different positions in the Aggies' athletic department before moving on to Kansas State in 2015.
"I am excited to announce that Leon will be the new leader of our Buff Club," George said.  "He has great energy, experience and will be a terrific leader for our Buff Club team.  He has the exact characteristics that we were looking for, a strong leader, someone who holds a vision for CU Athletics that we all share, and someone we believe our donors will gravitate towards."
Katy Herbert Kotlarczyk, the Vice Chancellor for Advancement at CU Boulder, shared this sentiment. "Leon is the right person at the right time to lead our efforts to more deeply engage our Buff fans and supporters and show them how they can be a part of this program."
Jackson joined the Pittsburgh staff in November of 2019 as the Panthers' associate athletics director for major gifts.  He was charged with identifying, cultivating and securing major gift commitments for Pitt Athletics' $300 million Victory Heights Capital Campaign and its 750 student-athletes, spirit squads, and marching band.  In addition, he was the development liaison for the women's gymnastics, women's basketball, and women's lacrosse programs.
"Nicole, Josiah, Kyndal, Isaac, and I are thrilled to join the CU family," Jackson said.  "It is unbelievably exciting to have the opportunity to serve under the leadership of two visionaries in Rick George and Katy Herbert Kotlarczyk.
"I look forward to building authentic relationships with the passionate donors, alums, and fans of CU Athletics," he added.  "In partnership with a devoted and gifted CU Athletics team, our Buff Club will work diligently to provide the resources necessary for a transformational student-athlete experience in Boulder."
Prior to his time at Pitt, Jackson spent the previous four years (2015-19) at Kansas State University.  As a member of the Wildcat staff, he was the director of annual giving for K-State's Ahearn Fund, overseeing the department's $18.3 million annual giving unit.  He directed all premium seat sale efforts (to 97 percent capacity), and managed a major gift portfolio of 90 donors in support of a near record-setting $44.4 million in giving toward KSU athletics and in support of its 450 student-athletes.  For his first three years in Manhattan, he was a member on K-State's expanded senior athletic staff as the director of ticket services.  In that role, Jackson led a record-setting ticketing unit and was the direct contact for football and men's basketball.
Jackson enjoyed a solid playing career at Utah State.  As a senior in 2007, he completed 65.4 percent of his passes (151-of-231) which set a school single-season record; he threw for 1,576 yards and nine touchdowns with only four interceptions.  He earned second-team All-Western Athletic Conference honors as a punter, averaging 41.3 yards per punt with 16 inside-the-20.
Following his collegiate career, Jackson completed a five-month internship as a legislative intern on Capitol Hill in Washington, D.C.  He then spent two seasons playing professional football overseas in France and Austria in the European Football League.
After he retired from football, he returned to the United States and Logan, Utah at his alma mater, where he first served as an offensive administrative assistant for Utah State's football team in 2010, and then as an external operations graduate assistant for the 2011-12 academic and athletic year.  His first full time job came the next year, when he was promoted to director of events/internal operations for the athletic department in July 2012.  The following June, he transitioned into ticketing as the assistant director of ticketing and customer service, and after one year in that role, he was quickly elevated to the department's senior staff as the director in that same area, overseeing the entire ticket office staff of 17 when the Aggies set a then-record of 10,700 season tickets.
A native of Los Angeles, he was an all-CIF performer at Long Beach Poly High School, which was ranked second in the nation his senior year when he was his league's Most Valuable Player.  He is married to the former Nicki Felley, a four-year letterwinner on Utah State's gymnastics team and the couple has three children, Josiah, Kyndal, and Isaac.
Jackson replaces Lance Gerlach, who previously had overseen CU's athletic development and Buff Club since May 2020.
–
—
Victor Venn, CU's highly sought after RB recruit, excited to sign NLI on Wednesday
From the Daily Camera … December is shaping up to be a memorable month for Victor Venn.
On Friday night, Venn helped the Buford (Ga.) High School football team win the Class AAAAAA state title for a third consecutive season.
On Wednesday, he will sign his national letter of intent to play collegiately for the Colorado Buffaloes.
"I'm really excited to sign and just be a part of Colorado Buffaloes organization," said Venn, a 5-foot-9, 175-pound running back. "That's a great program to play for in the Pac 12 Conference and I'm just excited to play and just compete amongst some great athletes there and just be in a great environment."
Venn is one of 17 players verbally committed to CU for the class of 2022. Most, if not all, are expected to sign Wednesday, which is the first day of the early signing period. Venn, who plans to arrive in Boulder next summer, is the only running back among the commit list.
Rated a three-star recruit by 247Sports.com, Venn has 24 scholarship offers. He chose CU over Arizona State, Boston College, Florida State, Georgia Tech, Michigan State, Mississippi, Mississippi State and many others.
Venn, who got an offer from CU about a year ago, committed to the Buffs in March, citing a strong relationship with head coach Karl Dorrell and running backs coach Darian Hagan.
… Continue reading story here …
–
—–
December 10th
… CU in a few minutes … 
Nate Landman becomes CU's first four-time first- or second-team AP All Pac-12 honoree
From the Daily Camera … Colorado linebacker Nate Landman has added another postseason honor to his resume.
On Friday, Landman was named to the second team of the Associated Press All-Pac-12 squad, as voted on by members of the media. Landman was the only player to make the first or second team for the Buffaloes (4-8, 3-6 Pac-12).
Earlier this week, Landman was also voted second-team All-Pac-12 by the conference coaches.
A fifth-year senior, Landman is the first player in CU history to earn first- or second-team all-conference honors four times in his career. This year, he took advantage of the NCAA granting all players an extra year of eligibility because of the COVID-19 pandemic.
… Pac-12 champion Utah led the way with 13 all-conference selections (seven first-team, six second-team). UCLA was second with eight selections, with North division champion Oregon having seven. Stanford was the only team with no selections, while CU and Arizona each had one.
Landman was a semifinalist for the Butkus Award, given to the nation's top linebacker, before a shoulder surgery sidelined him for the final five games. Despite playing in only seven games, Landman recorded 71 tackles and six tackles for loss.
For his career, Landman had 409 tackles, tied for fifth in CU history with Ted Johnson (1991-94). His 285 solo tackles ranks second in program history to Jordan Dizon (293 from 2004-07).
Landman also had 40 career tackles for loss, which ranks sixth in CU annals and he is the program leader in career third-down stops (51).
As a sophomore in 2018, Landman earned second-team All-Pac-12 from the media and honorable mention from coaches. The AP and coaches both voted him first-team All-Pac-12 in 2019 and 2020.
The Associated Press All-Pac-12 team
First-team offense
QB            Dorian Thompson-Robinson, UCLA, Sr.
RB             B.J. Baylor, Oregon State, Jr.; and Tavion Thomas, Utah, So.
OT             Braden Daniels, Utah, So.; and Abraham Lucas, Washington State, Sr.
OG            Andrew Vorhees, USC, Sr.; and Nous Keobounnam, Oregon State, Sr.
C               Nick Ford, Utah, Jr.
TE             Greg Dulcich, UCLA, Jr.
WR            Drake London, USC, Jr.; and Calvin Jackson Jr., Washington State, Sr.
PK             (tie) Parker Lewis, USC, So.; and Dean Janikowski, Washington State, So.
AP             Britain Covey, Utah, Jr.
First-team defense
DE             Kayvon Thibodeaux, Oregon, So.; and Mike Tafua, Utah, Jr.
DT             Brandon Dorlus, Oregon, So.; and Popo Aumavae, Oregon, Jr.
LB             Devin Lloyd, Utah, Jr.; Noah Sewell, Oregon, Fr.; and Nephi Sewell, Utah, Jr.
CB             Trent McDuffie, Washington, Jr.; and Kylor Gordon, Washington, Jr.
S                Verone McKinley III, Oregon, So.; and Elijah Hicks, California, Sr.
P                Kyle Ostendorp, Arizona, So.
Second-team offense
QB            Cameron Rising, Utah, So.
RB             Travis Dye, Oregon, Jr.; and Raachad White, Arizona State, Sr.
OT             Sean Rhyan, UCLA, Jr.; and Kellen Diesch, Arizona State, Sr.
OG            Paul Grattan Jr., UCLA, Sr.; and Sataoa Laumea, Utah, Fr.
C               Nathan Eldridge, Oregon State, Sr.
TE             Brant Kuithe, Utah, Jr.
WR            Kyle Philips, UCLA, Jr.; and Travell Harris, Washington State, Sr.
AP             Kyle Philips, UCLA, Jr.
PK             Camden Lewis, Oregon, So.
Second-team defense
DE             Drake Jackson, USC, Jr.; and Ron Stone Jr., Washington State, Jr.
DT             D.J. Davidson, Arizona State, Sr.; and Junior Tafuna, Utah, Fr.
LB             Nate Landman, Colorado, Sr.; Avery Roberts, Oregon State, Jr.; and Cameron Goode, California, Sr.
CB             Clark Phillips III, Utah, Fr.; and Jay Shaw, UCLA, Sr.
S                Quentin Lake, UCLA, Sr.; and Vontae Davis, Utah, Sr.
P                Race Porter, Washington, Sr.
–
—
CU Offense Year-in-Review: Yes, it was as bad as it looked
From the Daily Camera … As usual, the Colorado Buffaloes came into this season with high hopes on offense.
They did, after all, have the reigning Pac-12 offensive player of the year in running back Jarek Broussard.
They also had running backs Alex Fontenot and Deion Smith back from injuries that prevented them from playing in 2020. They were rich with talent at receiver. Tight end Brady Russell was healthy again. The offensive line brought experience into the season.
And, they had a two-man battle for the starting job at quarterback between a talented transfer and an exciting freshman with tremendous upside.
Those high hopes quickly faded, as the Buffs sputtered throughout this season. Rather than lighting up the scoreboard, they often struggled just to get on it.
In the end, CU wound up producing miserable results.
The Buffs' 257.6 yards per game ranked 129th out of 130 teams in the Football Bowl Subdivision (New Mexico saved CU from the bottom) and it was the program's worst total since 1964.
CU also ranked 121st in scoring, at 18.8 points. That number was boosted by the defense and special teams, which scored four touchdowns and three times handed the offense the ball inside the opponent 35-yard line (twice inside the 16), leading to field goals.
… Continue reading story here …
–
—-