Pac-12 Notes
April 30th
Pac-12 and the NFL Draft
Jon Wilner at the San Jose Mercury News has broken down the last four NFL drafts with respect to draft picks from the Pac-12
Here is a link to the entire story.
Below are some of the more interesting findings:
The pick totals are from the 2009-13 drafts.
FIRST ROUND
USC: 6 Cal: 4 Colorado 2 (Nate Solder and Jimmy Smith): Oregon: 2 Stanford: 2 UCLA: 1 Utah: 1 Washington: 2 Arizona: 0 Arizona State: 0 Oregon State: 0 Washington State: 0
ALL ROUNDS
USC: 34 Cal: 20 Oregon: 19 Utah: 15 Oregon State: 14 Stanford: 14 Arizona: 10 UCLA: 10 Arizona State: 9 Colorado: 9 Washington: 7 Washington State: 3
WINS PER DRAFT PICK
The five-year win totals are for league games only. There's too much variance in non-conference schedules and postseason matchups.
* Utah and Colorado are not included.
Washington: 2.7 wins per draft pick Stanford: 2.4 Arizona: 2.1 Arizona State: 2.1 Oregon: 2.1 UCLA: 1.9 Oregon State: 1.8 Washington State: 1.6 Cal: 1.0 USC: 0.8
(Note: If you wanted to count CU's league wins in the past four years – 7 – compared to it's number of draft picks – 9 – CU would come in last in these rankings, at 0.77)
… By this measure, the Huskies have done more with their talent than anyone else over the past five years — more than Oregon, more than Stanford.
The data suggests that the Cal and USC staffs have done a poor job with their talent.
The Ducks have won 40 league games with 19 draft picks.
The Bears have won 20 league games with 20 draft picks.
—
April 29th
SEC commissioner on selection committee: "It's not going to be easy"
From SportsIllustrated.com … Mike Slive wants knowledgeable football people choosing who plays for the national championship.
Whatever the selection committee's makeup, the Southeastern Conference commissioner is aiming for a process the fans will buy into when the new system takes effect in two seasons.
"We want football expertise," Slive said on Monday. "We want integrity, and we want transparency, because this is our opportunity to make sure that not only are we comfortable but you're (the media) comfortable and all the fans are comfortable that this process is the way it should be. It's not going to be easy."
Slive isn't predicting when that final, big piece of the playoff puzzle will be put in place but is hoping it will be in the next several months.
Speaking at the Associated Press Sports Editors Southeast regional meeting across from the SEC's downtown headquarters, Slive spoke on the playoff system and the potentially stabilized conference alignment among other issues.
The Atlantic Coast Conference last week joined the Big Ten, Pac-12 and Big 12 when its members agreed to a grant of rights handing over their television rights to the league. The legally binding deal runs through 2027 and makes conference-jumping nearly impossible. Slive and ESPN are expected to announce a new SEC Network Thursday in Atlanta – minus the grant of rights.
"Looking at it from the outside looking in, it looks like it may create some stability," Slive said. "And I do think that at this stage of where we are stability will be constructive so we can move ahead in some other ways."
As for the playoffs, the commissioners decided last week that Cowboys Stadium will host the first championship game in the new postseason system. The Cotton Bowl, Fiesta Bowl and Chick-fil-A bowls joined the Rose, Orange and Sugar bowls in the semifinal rotation.
The next hurdle is settling on a committee that Slive expects to include from 14 to 20 members, plus the criteria for picking the four semifinal teams.
—
April 28th
UCLA defensive back out with dangerous infection
From the LATimes … UCLA defensive back Marcus Rios will miss at least six months, and possibly the entire 2013 season, because of a fungus infection in his sinus area.
Rios, a freshman last season, has undergone six surgeries to remove the infection since last October. He will undergo another surgery in the next two weeks.
"It started as a sinus infection last October," Rios said. "Then they found the fungus infection behind my eye and beneath my brain."
Rios said that "it's very rare. Only 12 people have ever had it and eight of them have died. Two others recovered and then died later."
Rios spent much of the off-season in and out of hospitals. He is currently taking antibiotics through a peripherally inserted central catheter, or PICC, line in his arm.
—
Arizona State to take on Notre Dame in Dallas
From ESPN … Notre Dame is going to get a preview of the stadium that will host the first championship game in the new College Football Playoff.
The Fighting Irish will host Arizona State at Cowboys Stadium on Oct. 5.
That game is part of the school's "Shamrock Series" in which Notre Dame, last season's BCS runner-up, plays home games in different parts of the country.
The Irish's game against Arizona State, a night game that will be part of NBC's package of Notre Dame games, will come a season before Cowboys Stadium is the site of the first title game under the new postseason system.
April 27th
Seventh Round sees first Washington State player drafted
Two Pac-12 schools which hadn't been heard from since early in the draft finally had players picked in the final round of the draft.
Utah, which had defensive end Star Lotulelei chosen in the first round, had a second player, defensive end Joe Kruger, chosen by Philadelphia with the No. 6 pick of the seventh round (No. 212 overall).
Oregon State, which had a third round pick in wide receiver Markus Wheaton, had a seventh round pick in cornerback Jordan Poyer, also taken by Philadelphia with the No. 12 pick (No. 218 overall) … yes, another Pac-12 player chosen by Chip Kelly.
With the 30th pick of the seventh round, two picks before the compensatory picks, a Washington State player finally got on the board. Wide receiver Marquess Wilson was taken by the Chicago Bears with the 236th pick of the draft.
In the compensatory picks, Baltimore picked up Cal cornerback Marc Anthony at pick No. 41 (No. 247 overall)
The four picks give the conference 28 draftees total.
The final Pac-12 scorecard … Oregon, 5 picks; USC 4; UCLA 4; Cal 4; Stanford 3; Colorado 2; Utah 2; Oregon State 2; Washington 1; Washington State 1.
Scorecard by conference … SEC – 63 … ACC – 30 … Pac- 12 – 28 … Big 12 – 22 … Big East – 21 … Big 10 – 20 … Mountain West – 7
Teams without a player drafted: Arizona; Arizona State …  and Colorado State.
—
Sixth Round of draft – Kasa plus Oregon
The first Pac-12 player taken in the sixth round was CU's Nick Kasa, going to Oakland with the fourth pick of the round (172nd pick overall).
After Kasa, two Oregon players were picked, with running back Kenjon Barner going to Carolina with the 14th pick (182nd overall), followed by safety John Boyett going to the Indianapolis Colts with the 24th pick (192nd overall).
The final pick of 6th round for the Pac-12 saw another Bruin going to Minnesota, with offensive guard Jeff Baca going to the Vikings with the 28th pick (196th overall).
The four picks give the conference 24 draftees total.
The Pac-12 scorecard after six rounds … Oregon, 5 picks; USC 4; UCLA 4; Cal 3; Stanford 3; CU 2; Washington 1; Oregon State 1; Utah 1.
Teams still waiting to have a player drafted after six rounds: Arizona; Washington State; Arizona State …  and Colorado State (Nebraska finally had a player picked, fullback Rex Burkhead, going to the Cincinnati Bengals with the 190th overall pick).
Fifth Round sees first punter chosen
The fifth round was fairly quiet for the Pac-12, with three players selected.
The first was Stanford running back Stepfan Taylor, with the No. 7 pick (No. 140 overall).
Next was another Cal Bear going to San Diego. Joining wide receiver Keenan Allen is cornerback Steve Williams, taken as the No. 12 pick of the fifth round (No. 145 overall).
The first kicker taken in the 2013 draft was a punter, UCLA's Jeff Locke, taken with the No. 22 pick (No. 155 overall).
The three picks gave the Pac-12 20 picks overall.
The Pac-12 scorecard after five rounds … USC, 4 picks; Oregon, 3 ; UCLA 3; Cal 3; Stanford 3; CU 1; Washington 1; Oregon State 1; Utah 1.
Teams still waiting to have a player drafted after five rounds: Arizona; Washington State; Arizona State … Colorado State and Nebraska.
—
Matt Barkley drafted by Chip Kelly
If you can't beat 'em … draft 'em??
Former Oregon coach Chip Kelly is placing a Pac-12 look on his new team, the Philadelphia Eagles.
Stanford stood in the way of Oregon getting to the national championship last season. So what did Kelly do? Draft Stanford tight end Zach Ertz.
In 2011, USC beat the Ducks, keeping Oregon from the BCS championship game. In that 38-35 USC victory, quarterback Matt Barkley went 26-for-34 for 323 yards and four touchdowns.
Now, with the first pick of the fourth round of the NFL draft (No. 98 overall), Chip Kelly selected Matt Barkley.
The only other team to beat Oregon in the past two seasons was LSU … and Kelly took Tiger defensive tackle Bennie Logan in the third round.
Detecting a trend here …
Fourth round notes
Other than Matt Barkley and CU's David Bakhtiari, four other Pac-12 players were chosen in the fourth round.
Tennessee took Cal center Brian Schwenke with the No. 10 pick (No. 107 overall), with another center, USC's Khaled Holmes going to Indianapolis with the No. 24 pick (No. 121 overall).
The Green Bay Packers then traded up to take UCLA running back Johnathan Franklin with the No. 28 pick (No. 125 pick overall).
With the final pick of the fourth round (No. 133 overall), Atlanta took Stanford tight end Levine Toilolo.
The Pac-12 tally after four rounds … USC, 4 picks; Oregon, 3 ; UCLA 2; Cal 2; Stanford 2; CU 1; Washington 1; Oregon State 1; Utah 1.
Teams still waiting to have a player drafted after four rounds: Arizona; Washington State; Arizona State … Colorado State; Nebraska; Michigan; and Miami.
—
April 26th
Three Pac-12 players selected in the third round of the NFL draft
Three more Pac-12 players were selected in the third round of the NFL draft, giving the conference 11 picks in the first two days of the draft.
Safety T.J. McDonald of USC was selected by the St. Louis Rams with the No. 9 pick of the third round (71st overall), giving the Trojans its second pick.
Cal and Oregon State had their first two players drafted later in the third round, with Cal's wide receiver Keenan Allen going to San Diego with the 14th pick (76th overall), and Oregon State's wide receiver Markus Wheaton going to the Pittsburgh Steelers with the 17th pick (79th overall).
Through three rounds, 11 players out of the Pac-12 had their names called. Oregon led the conference with three picks, with USC having two players drafted. Cal, Stanford, Washington, Oregon State, UCLA and Utah had one each.
The second day of the draft ended with four teams from the conference shut out … Arizona, Washington State, Arizona State … and Colorado.
Three Pac-12 players drafted in the second round of the NFL draft
After five Pac-12 players were selected in the first round of the NFL draft on Thursday night, three more conference stars had their names called in the second round on Friday night.
The first to go was Stanford tight end Zach Ertz, going with the No. 3 pick (35th overall) to the Philadelphia Eagles.
Up next was USC star wide receiver Robert Woods, selected by the Buffalo Bills with the No. 9 pick (41st overall).
The final second round pick from the conference was the third Oregon Duck to go in the 2013 draft, was linebacker Kiko Alonso, taken with the No. 14 pick (No. 46 overall).
Through the first two rounds, six teams from the Pac-12 had players drafted, with three from Oregon, and one each from USC, UCLA, Utah, Stanford, and Washington.
April 25th
Five Pac-12 players taken in the first round of the NFL draft
Five Pac-12 players, led by Oregon's Dion Jordan with the No. 3 overall pick by Miami, were taken in the first round of the NFL draft. Jordan became the 13th Oregon player to be chosen in the first round (CU has had 24 first round draft picks), and the highest since quarterback Joey Harrington went to Detroit with the No. 4 pick in the 2002 draft.
After Jordan was taken by Miami with the third pick, Utah defensive end Star Lotuelei was taken with the No. 14 pick by Carolina. A second Oregon Duck, guard Tyler Long, went at No. 20 to Chicago to become Oregon's 14th-ever 1st round pick.
A Washington Husky, defensive back Desmond Trufant, was the No. 22 player taken, being drafted by Atlanta. UCLA defensive end Datone Jones closed out the first round for the Pac-12, going at No. 26 to Green Bay.
The five picks in the first round were the most for the league since 2008, when six players were chosen from the league in the first round.
Overall, the SEC had 12 first round selections, with the ACC second with six. After the Pac-12's five first round picks, the next conference in line was the Big 12, with three. The other of the "big five" conferences, the Big Ten, had one first round selection.
—
April 24th
Half of the teams in the Pac-12 are still looking to name a starter
At least CU is not alone in searching for a new starter at quarterback …
From CBSSportsline.com … Six teams are still figuring out their quarterback positions and competitions at USC, Cal, Arizona, Oregon State, Washington State and Colorado weren't resolved in the spring. USC's final spring depth chart had sophomores Max Wittek and Cody Kessler as co-starters along with true freshman Max Browne. California's troika of freshmen Jared Goff, Zach Kline and junior Austin Hinder were also tied atop the depth chart. Arizona will decide between senior B.J. Denker and junior Jesse Scroggins, with Denker the favorite heading into the fall (although incoming freshman Anu Solomon could challenge). Veterans Sean Mannion and Cody Vaz are both still in the mix for the Oregon State starting job, while junior Connor Halliday appears to have an edge over freshman Austin Apodaca at WSU. Due to injuries and transfers, Connor Wood looks like the de facto starter at Colorado, but the competition will begin anew in the fall with the arrival of highly regarded freshman Sefo Liufau.
The article also has some nice things to say about a pair of Buffs.
Defensive end Chidera Uzo-Diribe is listed as a "Breakout Star" … A relative newcomer to football, Uzo-Diribe made great strides last fall, leading the Buffs in tackles for loss (10 1/2) and sacks (seven). With another strong spring under his belt, he should be one of the bright spots for a rebuilding program and one of the better ends in the league.
While freshman linebacker Addison Gillam is listed as an "Impact Newcomer" … The 6-foot-3, 220-pound true freshman took advantage of injuries and played well enough to be inked atop the depth chart at middle linebacker when spring ball came to a close.
April 23rd
College Football Playoff logo options
There are four candidates for the logo for the new College Football Playoff.
You can cast your vote here.
College Football Playoff has a creative name
From ESPN … College Football Playoff will be the new name of the four-team playoff, which begins after the 2014 regular season.
This is the final season of the BCS (Bowl Championship Series). For months, the commissioners have said they wanted a simple name for the new playoff.
"We decided to call the playoff what it is — the College Football Playoff," BCS executive director Bill Hancock said. "We think the new playoff will be the most dynamic improvement to college football in a generation. Certainly it's what the fans want. We also invite everyone to vote online to select the logo and help us kick off the new College Football Playoff."
The official announcement was made from the Langham Hotel in Pasadena.
Also, Arlington, Texas, and Cowboys Stadium officially will be awarded the first national championship game despite a strong bid from underdog Tampa, Fla. The first title game of the College Football Playoff will be Jan. 12, 2015. That announcement is expected Thursday.
Other items on the agenda this week include the six bowls that will make up the semifinal rotation for the next 12 years.
Sources told ESPN the Fiesta, Cotton and Chick-fil-A bowls will join the Rose, Sugar and Orange bowls in the six-bowl semifinal rotation for college football's new playoff.
On Thursday, the commissioners will discuss at length and possibly reveal more details about how the selection committee will be determined. The 14-20 person selection committee will be responsible for ranking, or seeding, and selecting the four teams that make the playoffs as well as rank the remaining teams that will compete in the other four major bowls each year that don't host the semifinals.
—
April 22nd
Matt Barkley calls out former coach
From NFL.com … "(Coach Lane Kiffin) kind of suited the play-calling toward (wide receiver) Marqise (Lee)," former USC quarterback Matt Barkley told Michael Silver at Yahoo! Sports. "It was rough at times, because defenses kinda knew what was coming. It was sort of predictive. Robert Woods is a great player. … You want to be respectful of your coaches, because they are your elders, but when it falls on your shoulders, you probably should get involved."
Barkley found the balance of leadership difficult in his final year. He noticed things around him going wrong, and he wishes he said more about it.
"Yeah, I've thought about it long and hard," Barkley told Silver. "I learned how to handle adversity last season, and maybe I could have done a few things differently. I could've had a bigger voice, given more input and taken it to the next level — pretty much as the owner of the company might … not just letting things happen.
"You put faith in your coaches, but when you see trends, things not happening the right way, and when the team rests on your shoulders, it's almost like you have to step up. You can't just let these things go by and watch them disintegrate in front of you. You've got to put the glue in somewhere. Looking back, I wish I'd been more forceful."
Tampa in the running for the playoff championship
From CBSSportsline.com … There apparently is some competition to host the championship game of the playoff era.
Dallas-Fort Worth and Cowboys Stadium (in Arlington, Texas) has been the prohibitive favorite, however Tampa, Fla. has made it at least a closer race than originally believed according to sources close to the process. The site of the first championship game on Jan. 12, 2015 is expected to be announced this week during the annual BCS meetings in Pasadena, Calif.
"Tampa has sent a very aggressive bid," said a BCS official familiar with the bidding process.
—
April 21st
CSU Athletic Director on new stadium – "We are going to get this thing done"
From the CSUExaminer.com … Before the CSU spring game kicked off, Director of Athletics Jack Graham talked to a group of boosters outside Sonny Lubick Field at Hughes Stadium.
His message?
The new on-campus stadium will be constructed.
Graham touched on many aspects of the stadium, reiterating as he has many times recently, that the school is currently in the "quiet phase."
Included in that quiet phase is the design phase, in which Graham explained there will be $20 million spent just on designing the actual nuts and bolts of the new stadium. Before they can move from the quiet phase onto the marketing/donation phase, Colorado State must first raise $125 million, or half of the proposed $250 million needed to build the monumental structure.
But Graham is more convinced than ever that his dream will become a reality.
"I can tell you that what we've done since the first of the year, my confidence that we're going to get this thing done…We are going to get this thing done," Graham exclaimed. "Tony Frank is in as well. Tony Frank is right along side us helping us in the market place, talking to people, raising money."
The AD also joked that fans can write checks to "Jack Graham," but said in all seriousness, that fans can write checks to the Colorado State University Foundation and that the main marketing/donation phase is coming soon.
"We've now got the people in place inside the athletic department to run the department," Graham continued. "I've said it a thousand times, there's two things that will make us successful; one is people – great people do things, they make it happen – and the second thing is money. So, we're making great progress. I'm really pleased where we are."
He's so confident, he even set a kickoff date for the new stadium; 2016.
"2016 kickoff," Graham said of the hopeful opening. "We are absolutely going to make it."
April 19th
Big Ten to join Pac-12 in nine-game conference schedule
Would have thought the trend might be in the other direction (i.e., pressure on Big Ten and Pac-12 to go to an eight game schedule, to keep up with the SEC).
From CBSSports.com … As early as next week, Big Ten presidents and chancellors will vote on and likely approve a nine-game league schedule starting in 2016, Wisconsin athletic director Barry Alvarez told CBSSports.com.
A 2016 start allows Rutgers and Maryland a two-year transition and Big Ten membership time to plan non-conference scheduling before adding a league game. The chancellors also could vote on divisions, which ESPN.com reports will be a geographic split starting in 2014.
Alvarez said he believes the nine-game vote will be a formality and wasn't sure of the exact date but thought it was next week, early May at the latest. CBSSports.com has left a message with a Big Ten official for clarification on the date. The league's spring meetings take place May 13-15 in Chicago.
The league previously discussed a 10-game schedule but will opt against it.
The challenge for a nine-game schedule is finding seven home games in years when a school plays five conference road games instead of four, Alvarez said. The math will force each league team to sacrifice the extra league home game every other year.
Wisconsin has taken a stand against scheduling Football Championship Subdivision schools, so starting in 2016, the Badgers' non-conference schedule will include at least one or two schools from a BCS conference and a smaller-conference opponent from the MAC or elsewhere, Alvarez said.
"To improve our league football-wise, we all agree as directors and driven by our commissioner (Jim Delany) that our non-conference schedule has to get better," Alvarez said. "[Delany] is going to the table to re-negotiate TV contracts and we have to improve that inventory. Our non-conference schedule is not strong at all."
April 18th
Athlon ranks the Pac-12 quarterbacks
Update … So this is even less relevant that it was before … CU now definitely No. 12 in the Pac-12, as the quarterback position remains very much in flux …
Athlon has come out with its rankings of the Pac-12 quarterbacks (link). Not surprisingly, at least at this juncture, Colorado came in 12th.
With no named starter to date, and with none likely to be named before late August, Athlon still had to forecast a winner to the CU quarterback race, and chose Nick Hirschman …
12. Nick Hirschman, Colorado (JR)
The Buffaloes opened spring practice with six quarterbacks vying for the starting spot. And the race appears to be down to two candidates: Nick Hirschman and Connor Wood – at least for now. The wildcard to watch will be true freshman Sefo Liufau, as he will get a chance to steal the starting spot in the fall. Hirschman and Wood both played significant snaps last season, but neither played well enough to secure the No. 1 spot. Hirschman threw for 589 yards and two touchdowns, while Wood threw for 265 yards and one touchdown. Both quarterbacks combined for 11 interceptions last season. New coach Mike MacIntyre should generate some improvement from Colorado's offense in 2013, but the quarterback situation is still a major concern.
April 17th
In-depth look at NCAA v. Oregon from Eugene newspaper
Of course, the slant is toward the Ducks' side of the story (you know, how local papers support the local team? … Don't get me started) – but the article does provide a detailed analysis of the current state of the investigation.
From the Eugene-Register Guard … Documents released late Monday by the University of Oregon shed light on arguments that the Ducks and the NCAA are likely to make when the athletic department faces the NCAA's Committee on Infractions about recruiting violations committed by the football program.
In October, the Ducks and the NCAA's enforcement staff submitted a proposal for summary disposition in the case, essentially laying out plea agreement details that the Committee on Infractions ultimately rejected, setting the stage for a final hearing. The summary disposition proposal laid out a set of violations on which there was broad agreement between the UO and the NCAA enforcement staff, plus a set of proposed penalties by the Ducks, which also could indicate a framework for the Committee on Infractions hearing, a date for which has not been set.
The violations, some of which were illuminated in February 2012 when the potential for a summary disposition was first disclosed, relate primarily to Oregon's dealings with Willie Lyles, a Houston man who operated a scouting service that identified potential recruits for the Ducks and others. Oregon and the NCAA enforcement staff agreed that Lyles submitted insufficient reports that violated rules intended to specify the nature of such relationships, and also that Lyles was involved enough with the Ducks specifically to be considered a booster for the school, making any recruiting activities on Oregon's behalf illegal.
At the heart of Oregon's argument — in a statement submitted with the summary disposition proposal — was that the violations were inadvertent and not an intentional effort to skirt rules by former head coach Chip Kelly and his staff. The NCAA largely agreed, signing off on a proposal stating that there was "no finding of lack of institutional control" — the most damning charge it could levy for a series of violations — nor "findings of unethical conduct."
What we have learned is that errors were made and that we will improve," Oregon's statement to the Committee on Infractions reads. "We are committed to doing so, as you will see from our corrective actions. However and most gratifying, we also have learned that our long-held beliefs about the core integrity of our football program were warranted and confirmed; that our program values integrity, and that, as acknowledged by the enforcement staff, our coaches did nothing to intentionally gain unfair advantages."
When asked for comment on the new revelations, the university said, "The review is ongoing until the NCAA Committee on Infractions issues its final report. The integrity of the process and our continued full cooperation with the NCAA prohibits us from publicly discussing the specifics of this matter."
Lyles provided "advantage"
Of the seven violations agreed to in the summary disposition, and to be considered by the Committee on Infractions, several were made public in February 2012 when the Ducks released documents outlining the initial framework of a summary disposition proposal. The Ducks received oral reports from Lyles and other scouting service operators, when only written and video reports are allowed by the NCAA; they were guilty of exceeding the limit on the number of coaches allowed to be involved in recruiting activities at any one time; and the combination of violations resulted in a charge of "failure to adequately monitor" rules compliance, which is less severe than "lack of institutional control."
Among the new revelations from this week's documents were that Lyles was considered a "representative of the institution's athletic interests" — that is, a booster — and thus made impermissible contact with several Houston-area players he mentored who ultimately signed with Oregon, notably running back Lache Seastrunk (who transferred to Baylor University after redshirting in 2010). Lyles also had a relationship with former UO running back LaMichael James, among a handful of other former Ducks.
"There is no information in the record that Lyles coerced or directed any prospect to ultimately choose Oregon," the summary disposition proposal reads. "That said, Lyles did provide a meaningful recruiting advantage by orally providing background information about prospects to the coaching staff and also by serving as a conduit to facilitate communication with prospective student-athletes."
That background information included identifying key family members or other associates who might factor into a recruit's decision, and also which recruits to avoid pursuing. In each case, that was said to have provided a shortcut for the Ducks, saving time and effort that might otherwise have been used to come to those conclusions on their own.
Lyles also supplied recruits with extra benefits — a T-shirt from Oregon, in one case — and the Ducks had administrative staff members handle some 730 phone calls between 2007 and 2011 that should have been handled by a coach. One of those staff members, widely believed to be Josh Gibson, who joined Kelly with the Philadelphia Eagles, put the Ducks over the number of allowable staff members participating in recruiting activities, as well.
More from the article here … including links to the NCAA Summary disposition documents …
April 16th
Pitt leading rusher transferring to UCLA
From ESPN … Former Pittsburgh running back Rushel Shell will transfer to UCLA, multiple media outlets reported Monday.
Shell ran for 641 yards and four touchdowns last season as a freshman at Pitt. He saw his heaviest workload — 79 yards on 25 carries — in the BBVA Compass Bowl in place of injured starter Ray Graham on Jan. 5.
ESPN Recruiting ranked Shell as the third-best running back and the No. 26 player overall coming out of high school in 2012. He possesses size, speed and power, and was recruited by many schools including Alabama, Florida, Ohio State, Oregon and Tennessee.
Last month, Pittsburgh announced that Shell was taking some time away from football to "work through some challenges."
—
Oregon agrees to at least one major violation
From the Oregonian … The University of Oregon has agreed that its football coaches committed at least one major violation related to the NCAA's ongoing investigation into the Ducks' recruiting practices from 2008 to 2011. As a result, the university has proposed to self-impose a two-year probation for the football program and a reduction of one scholarship for each of the next three seasons.
Oregon and the NCAA, however, reached an impasse late in 2012 while attempting to agree on the severity of one violation concerning the Ducks' $25,000 payment to Texas-based talent scout Willie Lyles. The Ducks believe the impermissible "oral reports" delivered from Lyles constitute a secondary violation; NCAA enforcement officials believe them to be another "major violation."
The next step for the Ducks is to appear before the NCAA's committee on infractions sometime this year; the committee will have the final ruling on the recruiting violations and penalties.
Monday evening, the university released 515 pages of documents to The Oregonian — which were requested in December — shedding more light in the continuing saga surrounding the Ducks' hiring Lyles and other recruiting services.
View the documents: Pages 1-100 | 101-200 | 201-300 | 301-400 | 401-515
In a summary disposition memorandum dated Oct. 30, 2012, and signed by UO president Michael Gottfredson and athletic director Rob Mullens, Oregon agreed "that this case is major in nature."
The university released a statement Monday evening after the documents were released. "The review is ongoing until the NCAA Committee on Infractions issues its final report," the statement read. "The integrity of the process and our continued full cooperation with the NCAA prohibits us from publicly discussing the specifics of this matter."
Most violations laid out in the summary disposition memos occurred during the tenure of former coach Chip Kelly, who left in January to coach the NFL's Philadelphia Eagles.
Oregon and the NCAA disagree on the severity of "Finding No. 2" in the summary disposition. As regulated by NCAA Bylaw 13.14.3, a recruiting service such as Lyles' Complete Scouting Services is required to provide subscribers — in this case, Oregon — with written quarterly updates. UO agreed in summary disposition with the NCAA that it improperly used three recruiting or scouting services, Elite Scouting Services, New Level Athletics and Complete Scouting Services between 2008-2010 by accepting oral reports on players when only written reports and videos are permitted.
Oregon's ties with Lyles go back to 2008.
The NCAA noted that it wasn't until Feb. 22, 2011, that Lyles, then the owner of Complete Scouting Services, made "a rushed attempted to assist" Oregon in fulfilling the NCAA requirements with "outdated" recruiting materials. The $25,000 cost isn't the primary issue for the NCAA. "Rather, the violations result from the receipt of the oral reports and the fact that CSS did not disseminate the quarterly reports as required by the legislation."
Because of Lyles' connection with Oregon, the NCAA considered him a "booster" for the Ducks. Oregon coaches, in interviews with NCAA enforcement officials, "described and considered Lyles to be a 'human GPS' rather than 'assisting in the recruitment of prospects' when Lyles was visiting the high schools at the same time."
More at the Oregonian's website …
April 14th
Arizona's top wide receiver suffers torn ACL
From ESPN … Arizona be without standout wide receiver Austin Hill for an unknown amount of time after he suffered a torn ACL at practice on Wednesday.
Coach Rich Rodriguez made the announcement after Saturday's spring game.
"Unfortunately, it is an ACL tear, which just makes me sick because he is such a great player, but he still will be," Rodriguez said. "It wasn't an ACL, MCL and all that. It was just an ACL, but with that said, he will have surgery as soon as possible and get going on rehab. I don't know the timeframe for him being back. But the way technology is today, he will be back bigger and stronger. I really felt bad for him but our guys will bounce back. Austin is a tough, strong guy and he will bounce back."
The Wildcats' offense already had question marks trying to replace quarterback Matt Scott — last year's Pac-12 leader in total offense. Hill, a Biletnikoff semifinalist who had 81 catches for 1,364 yards with 11 touchdowns, headlines a talented wide receiver group for the Wildcats. Along with running back Ka'Deem Carey, the nation's leading rusher last season, Hill was expected to be a key cog in the Wildcats' attack.
The Wildcats not only lose a potential All-American, but also a versatile athlete who could play all of Arizona's receiver positions.
April 12th
Arizona State athletic director rips Notre Dame for dropping Sun Devils
From FoxSportsArizona.com … Arizona State athletic director Steve Patterson on Wednesday took a few shots at Notre Dame over a football scheduling flap that began last week when a report surfaced that the Fighting Irish would drop the Sun Devils from their 2014 schedule.
Nothing has been made official, so the game in Tempe on Oct. 25, 2014, remains on the books, but it's clear Notre Dame has at least expressed its desire to drop the game.
Patterson isn't happy about how it was done and expressed as much in an interview Wednesday afternoon on Phoenix radio station XTRA Sports 910 AM.
"The school didn't have the courtesy to have the athletic director (Jack Swarbrick) call the athletic director at ASU to discuss it," Patterson said. "They had their PR guy call (ASU's media relations office) to give us a message Friday afternoon while everybody was out of town at the Final Four.
"At least in the little Catholic town I grew up in — Beaver Dam, Wis. — the good nuns wouldn't have thought that was a very appropriate way to honor your word."
—
April 10th
Cal's new logo
Athletic director Sandy Barbour ushered in a new era for Cal athletics Wednesday as the university unveiled a new supplemental logo and visual identity in a press conference at the school. Click here to see the full release on Calbears.com.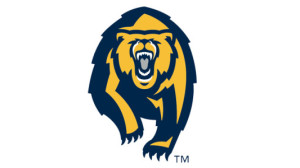 Washington star tight end finally charged with DUI
From the Seattle Times … University of Washington tight end Austin Seferian-Jenkins was charged today with a misdemeanor DUI by the Seattle City Attorney's office following its investigation  into an incident on March 9 when the junior was arrested following a one-car accident on March 9 at 22 Avenue NE and Ravenna Avenue NE.
The Seattle City Attorney's office said Seferian-Jenkins registered a blood-alcohol level of .18 percent, above the state's legal limit of .08 percent. He will be sent a summons to appear in Seattle Municipal Court at a later date. (Here are details of the incident).
The maximum penalty for this charge is up to 364 days in jail and a $5,000 penalty.
Following the incident, Seferian-Jenkins was indefinitely suspended by UW coach Steve Sarkisian, pending an investigation and has not participated in any official team activities since his suspension.
Sarkisian said at the time when the investigation  is completed "we will make the decisions necessary based on our team rules and our schools' policies that are fair to him and fair to us and we will move forward and we will support him.''
UW's official student-athlete code of conduct states in part: "When a student-athlete has been arrested or charged with a violation of criminal law, the student-athlete will be placed on administrative suspension from all team activities pending further investigation. If the alleged criminal activity would constitute a misdemeanor offense, the head coach may lift the administrative suspension after obtaining the approval of the sport administrator. If the alleged criminal activity would constitute a felony, the administrative suspension may be lifted only upon authorization of the Director of Athletics.''
—
Former Arizona high school Gatorade Player of the Year returning to play for Wildcats
From BlueandGoldIllustrated.com … Davonte Neal – a two-time Gatorade Player of the Year in Arizona during the 2010 and 2011 seasons as a high school player – welcomed his daughter, Baylee, to the world on Feb. 2. While he had been satisfied with his well-thought out college decision by taking his talents to South Bend with a post-National Signing Day signature, he felt an internal struggle that urged him to return back home.
After deciding to leave Notre Dame on a one-way ticket over the Easter break to return to Arizona for his daughter and girlfriend, Marie Burton, who he has been dating since the seventh grade, the initial plan to have those close to him move to South Bend turned out to be a scenario where he felt better about moving closer to them.
—
April 7th
Pitt running back won't be allowed to play for his former coach
From ESPN … Former Pittsburgh running back Rushel Shell will not be allowed to transfer to Arizona State, where former Pitt coach Todd Graham is the head coach, according to a source.
Shell requested a release from his scholarship to Arizona State, Arizona, Cal and UCLA. Shell also won't be allowed to transfer to Arizona because former Pitt staffers coach there as well.
Shell ran for 641 yards and four touchdowns as a true freshman.
Shell, 6-foot-1, 215 pounds, is a native of Hopewell, Pa., who committed to Graham before he left for Arizona State after only one season. He also will not be allowed to transfer to an ACC school.
Shell was a four-star recruit as rated by ESPN and the No. 26 player overall. He possesses size, speed and power, and was recruited by many schools including Alabama, Florida, Ohio State, Oregon and Tennessee.
April 6th
Oregon: If Auburn cheated, we want the national title
Pot calling kettle … Pot calling kettle …
If Lache Seastrunk leads the Big 12 in rushing for Baylor this fall, do Oregon fans want the Ducks to get credit for some of those yards? After all, they paid good money for Seastrunk.
Just askin …
From the Daily Emerald (Oregon student newspaper) … The play was controversial even then.
Auburn Tigers running back Michael Dyer was wrapped up by Oregon defensive back Eddie Pleasant with less than three minutes left in the 2011 BCS National Championship game. With the score tied and a title on the line, Ducks defensive tackle Zac Clark held back from piling onto Dyer.
But, as replays would clearly show, Dyer's knee never hit the turf and the running back righted his body and raced into field-goal range and BCS history.
Final score: Auburn 22, Oregon 19.
To reward his heroic efforts, Dyer was named the game's offensive MVP. As upset as Oregon fans were, the replay proved conclusive — Dyer was never technically tackled. Like it or not, the play was fair.
But, according to a comprehensive piece written by Selena Roberts and posted Wednesday by Roopstigo, Dyer shouldn't have even been on the field for the title game. He and at least eight of his teammates had been previously deemed academically ineligible, yet the school found a way to get him on the field.
The revelation is just the tip of the iceberg in Roberts' bombshell story alleging Auburn personnel knowingly broke a slew of NCAA rules during the team's title-winning season, including, but not limited to, the open payment of players, academic fraud and recruiting violations.
More importantly, if even a fraction of the report's claims are true, the NCAA and BCS will have grounds to tear down Auburn's football program and retroactively vacate the wins and accomplishments of one of its most popular champions.
In fact, while they're at it, why don't they just give Oregon the title it deserves?
April 5th
Gene Chizik, Auburn responds to allegations
From ESPN … Former coach Gene Chizik on Thursday called a report that alleged Auburn paid players and changed their grades under his leadership "long on accusation and inference, but short on facts and logic."
The report, published Wednesday on the website of author Selena Roberts, Roopstigo.com, interviewed former Auburn players who said the football program changed players' grades to secure eligibility, offered money to potential NFL draft picks so they would return for their senior seasons and violated NCAA recruiting rules under Chizik.
Chizik, in a written statement released through his agent Thursday, likened Roberts' report to the same speculation that enveloped the program during the NCAA's investigation into the father of former quarterback Cam Newton in 2010.
"The recent story published by Selena Roberts is more of the same. It once again portrays Auburn University, current and former coaches, professors, fans, supporters and community officials in a false light," Chizik wrote.
—
April 4th
USC wide receiver George Farmer lost for the season
An update from the April 2nd story, below
From CBSSportsline.com … USC's depth has taken another hit after wide receiver George Farmer tore his ACL at practice Tuesday. The former five-star recruit, who has dealt with injuries during his first two years with the Trojans, got the news Wednesday that he would need major knee surgery and will miss the 2013 season, a source told CBSSports.com. Farmer has not used his redshirt season yet, and is expected to use it this fall.
The news of Farmer's injury was first reported by Fox Sports West.
The injury occurred after Farmer caught a pass during drills with no defenders around him, but he then dropped to the ground clutching his left knee.
The 6-2, 210-pound Farmer, who also is a sprinter on the Trojans' track team, was having a strong spring, coaches say and had been making a run at being the team's No. 3 wideout behind star Marqise Lee and Nelson Agholor.
April 3rd
Auburn allegedly paid players; altered grades
From the USAToday … Auburn's football program altered grades to ensure eligibility, offered "several thousand dollars" to entice would-be draft picks to return for their senior seasons and knowingly violated NCAA recruiting rules, several ex-Tigers told former New York Times and Sports Illustrated columnist Selena Roberts, whose report appeared on her Web site, Roopstigo.com.
Each of the allegations occurred under coach Gene Chizik, who led Auburn to the 2010 national championship – the program's first since 1957 – but was fired after last season. He has since been replaced by Gus Malzahn, who served as Chizik's offensive coordinator from 2009-11.
According to three former players, the university changed the grades of as many as nine athletes leading into the 2011 BCS national championship game, when Auburn beat Oregon 22-19 to complete its undefeated season.
"We thought we would be without (running back) Mike Dyer because he said he was one of them, but Auburn found a way to make those dudes eligible," Mike Blanc, a multiple-year starter along the Tigers' defensive line, told Roberts. Dyer would gain a game-high 143 yards on 22 carries in Auburn's win.
—
April 2nd
Another injury to a USC skill position player
From the LATimes … George Farmer was enjoying the most productive stretch of his USC career this spring, displaying speed and making plays in a bid to become part of the receiver rotation this fall.
But the former Gardena Serra High star suffered what appeared to be another setback Tuesday.
Farmer, who was slowed by injuries throughout his first two seasons, caught a pass during a drill with no defenders and then fell to the ground and grabbed his left knee.
Trainers attended to him on the field before calling for a cart that transported Farmer to the locker room. He is scheduled to have an MRI exam Wednesday.
—
April 1st
Oregon State will not have a quarterback decision until the end of fall camp
Oregon State, like Colorado, has a quarterback issue.
The only difference is that in Corvallis, the Beavers have to chose between two quarterbacks who both won numerous games for Oregon State last fall.
While in Boulder …
From the Corvallis-Gazette Times … When Oregon State football coach Mike Riley released his depth chart for spring practice, the first position to check out was quarterback.
Sean Mannion was listed first and Cody Vaz second. But Riley was quick to point out that he should have inserted "or" between their names.
—
Cornerbacks a major concern at USC
From the LA Times … After three weeks of spring practice, it's evident that USC has a major position-group issue to address before its opener at Hawaii in late August.
Yes, quarterback is still up in the air, though third-year sophomores Cody Kessler and Max Wittek showed Saturday that both are making progress if not separating themselves.
Unfortunately for the Trojans, their highlights came at the expense of a secondary that has proved consistently vulnerable at cornerback.
After a 52-play situational scrimmage at the Coliseum, Coach Lane Kiffin described the cornerback spot as "a huge concern."