"CU at …" Photo Contest II
DEADLINE for submitting photos is this Thursday, 

JULY 25th!!
If you were with CU at the Game two years ago, you may well recall the first "CU at … " photo contest. The contest was to submit your favorite past or present photo showing your CU pride. The contest went even better than I expected, with entries from all seven continents (yes, even Antarctica!), over two dozen countries and over half of these United States.
There are great prizes for the winners, including 50-yard line tickets to a CU home game, and a football autographed by over two dozen CU greats, but there is also the fun of sharing your pride and loyalty with other members of the Buff Nation.
What to submit? Well, first, check out the rotation of photos on the front page of the website, which include some of the winners from the 2011 contest.
….. Click here to see photos which have already been submitted …
Here are some other suggestions …
Photos can be of historic significance to CU football:
Or showing off your CU colors around the world … like Pebble Beach: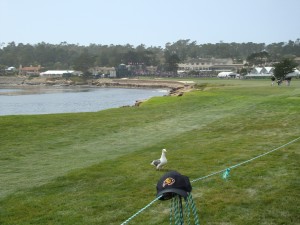 Or just for fun: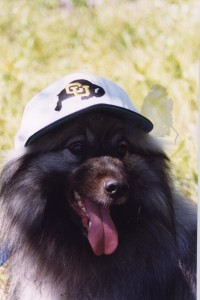 If you would like to participate, it's easy. There is a banner on the front page of the website. Just click on the banner, and follow the easy three-step process to upload your photos. Contest winners will be announced this July, with the top photos receiving prizes, including a football autographed by over two dozen former CU greats, 50-yard line game tickets for a CU home game; and CU at the Game hats and mouse pads (bonus points to those of you who already have a CU at the Game hat or mouse pad if you include them in your photo submissions!).
I hope you'll have some fun with this contest, and enjoy the submissions from other great Buff fans!
Go Buffs!
Stuart