Colorado Daily
—
July 28th
CU continues to perform well in the classroom
From cubuffs.com … The spring semester grade numbers are in for the University of Colorado athletic program, and the most recent news parallels that of the last four years as the 300 student-athletes enrolled in the 2013 spring semester had a collective term grade point average of 2.892.
Football's cumulative average was 2.688, its second-highest; since attaining 2.50 or higher for just the third time in the Spring of 2008, the team has recorded 11 straight semesters in excess of that barrier.
—
Paul Richardson: "These coaches have been teaching us how to lead, and we're prepared to"
A good summary of what CU wide  receiver Paul Richardson had to say at the Pac-12 media day has been put together the Daily Camera. The full story can be found here.
—
July 27th
Dave Plati clears up CU's (bottled) water-gate
From cubuffs.com …It was reported by some last November that we (CU) was on the cheap and wouldn't buy bottled water for the football offices. For the record, no campus department can generally buy bottled water with state dollars per university policy (it's a waste of money and not efficient). However, we can all have 5-gallon water coolers; football had those removed because they simply preferred individual bottles instead of refilling personal containers. Also, they wanted bottled water for recruiting purposes (so kids could carry those around), which we could reimburse for; Jon coordinated purchases of those on his own (or through his assistant), and when he did so, was reimbursed for those costs. As for Jon buying his own desk, he didn't like the one his predecessor, Dan Hawkins, had been using or any that the university supplier could offer, so he decided to buy his own. The university/state will thus not reimburse if you don't select from the vendors on the bid lists. So that's the story behind the story. (Desks are very personal; I've had the same one my entire career.)
—
Former Buff Ryan Miller suffers a concussion at NFL training camp
From CBSCleveland … Cleveland Browns offensive lineman Ryan Miller was hospitalized during Saturday's practice with a head injury.
He was released Saturday evening after sustaining a concussion the team said.
Miller was taken by ambulance to the Cleveland Clinic's main campus after sustaining the injury during a one-on-one blocking drill.
"At this time, Ryan's doing well," head coach Rob Chudzinski said following practice. "He's responsive and sounds like things are better at this point."
—
July 26th
Coach Mac's Pac-12 media day press conference
A full transcript of the press conference with coach Mike MacIntyre, wide receiver Paul Richardson, and defensive lineman Chidera Uzo-Diribe can be found here. The video of the press conference can be viewed here.
Some highlights:
Opening remarks from coach MacIntyre … First of all, what a great honor it is for us to be here today. We appreciate y'all coming out on Pac-12 Media Day, and I can't tell you how blessed and honored I am to be the head football coach at Colorado. I have two great young men with me here, Chidera and Paul, and they will represent our team well on the football field. We got there about six months ago and our guys have hit the field running fast. Our coaches have done a great job in recruiting and our weight program, our young men worked hard all summer and we can't wait for August 5th. When we start on August 6th we will have our first day of practice and begin with the fundamentals and keep working from there. The future is bright, no matter what you hear out there, our future is going to be bright and we're going to work hard and make the right steps and do it the right way. What we will do from here is take the questions from you, defense on this side, offense on this side and I'll take special teams questions. Thank you very much.
—
Three players leave team
Tight end Vincent Hobbs, wide receiver Gerald Thomas, and defensive lineman John Stuart have left the team.
The three are leaving for different reasons: Hobbs and Stuart will transfer closer to their homes, with Hobbs due to family reasons (his father's illness) and Stuart for personal reasons. Gerald Thomas, meanwhile, indicated to coach Mike MacIntyre that he intends to transfer to Sam Houston State.
—
Meanwhile, there are eight walk-ons … who will report for fall camp, including four are from Colorado high schools: DB Tanner Harrison and TE Chris Hill from Highlands Ranch (Mountain Vista), TB/DB Ryan Moeller from Rifle (Rifle) and TE Robert Orban from Denver (Regis).
—
Coach Mac and players not concerned about last place predictions
Not exactly news anymore when the Buffs are picked to finish last in the Pac-12 South. In fact, I don't think there has been a national publication which has come out this spring which has predicted anything but a 6th-place finish for a school which, prior to last season, had not finished alone in last in the conference standings since … 1915.
How have the coaches and players taken to this unanimous condemnation?
Full story at the Daily Camera.
—
July 25th
Mike MacIntyre Chat wrap
CU head coach Mike MacIntyre took internet questions while at ESPN. The transcript can be found here.
Shane Dillon on sneaking out to play basketball while at CU: "Am I really doing what I want to do?"
There is an excellent article at CBSSports.com on Shane Dillon, and his decision to leave Colorado football, and return to play basketball in San Diego.
The entire article can be found here.
Some excerpts:
Shane Dillon loved pretty much everything about the University of Colorado and the city of Boulder. Except the reason he went there: to play football.
So how does a promising quarterback prospect who can sling with striking ease a ball into a receiver's breadbasket more than 50 yards down the field; who took a 5-5 high school football team to a state championship-winner in two years; who was recruited by Ohio State, Florida, Miami and Colorado in football — yet San Diego State, San Diego, UC Irvine and UC Santa Barbara in basketball — how does that player even think about turning his back on the gridiron?
The story's a little complicated, yet it makes a lot of sense. Shane Dillon was a confused teenager who didn't properly sort out his priorities.
… "And I wanted to do my passion," Dillon said. So why football in the first place? Pressure from dad, partly. He had played at the high school and college level. Then came the training sessions with well-known George Whitfield Jr., who runs a quarterback training academy in Dillon's San Diego stomping grounds. Dillon, a naturally athletic kid, played receiver his freshman year and for most of his sophomore year. But the team wasn't that good, and so he got a shot at running the offense. Dillon said the reason he played quarterback, or was even open to it, was because of his father. And he enjoyed it as a high school activity.
—
July 24th
Ray Polk signs as a free agent with Jacksonville
From the Daily Camera … The Jacksonville Jaguars have announced they've claimed undrafted rookie safety Ray Polk off waivers from the Seattle Seahawks.
The 6-foot, 219-pound Polk played in 40 games at Colorado and recorded 237 tackles, three tackles for loss and one interception. His most productive season came as a junior in 2011 when he had 80 tackles, tied for second most on the team.
His father, Raymond Polk, was drafted by the Los Angeles Raiders in the 12th round in 1985.
—
Pac-12 Media days open with two days at ESPN
The Pac-12 Media Day is Friday, but the conferences' coaches are in Bristol, Connecticut, getting the full treatment from ESPN the next two days.
The full schedule of television, radio and internet coverage can be found here.
—
July 23rd
Ringo: $50 million goal not a part of MacIntyre contract
Kyle Ringo from the Daily Camera … A handful of published reports this spring and summer have indicated the University of Colorado athletic department is facing a December deadline under the terms of football coach Mike MacIntyre's contract to raise $50 million for facilities upgrades.
Those reports are inaccurate.
—
Connor Wood back from Manning Camp
From cubuffs.com … Perhaps there is no greater individual tribute to a young college quarterback than to know that he is both recognized and respected by the very best. It is an even higher honor when he is invited to work with and learn from those individuals he admired so much as a youth.
Last week, Connor Wood was afforded that opportunity when he attended the acclaimed Manning Passing Academy in Thibodaux, La., as a counselor and teacher for the hundreds of high school football players who gather from around the country to better understand the fundamental art of football.
Full article can be viewed here
—
July 22nd
CU Video does it again!
A nice three minute tour of the campus we all love …
http://vimeo.com/70790731
July 21st
Buffs looking to pick up another Rippy
From CBSSports.com … Colorado is close to finalizing paperwork for Pitt linebacker Deaysean Rippy to enter school as a transfer with 2014 eligibility, according to a source with direct knowledge of the situation. Rippy should join the Buffs barring an unforseen development, the source said, but the move is not yet done.
Rippy, a four-star recruit out of the 2012 recruiting class, redshirted as a freshman and was not on the Panthers' two-deep at the conclusion of spring practices. The source says the 6-foot-2, 205-pound Rippy is believed to be a relative of Doug Rippy, a four-year Buffs linebacker with CU who was released by the Broncos in May.
—
July 20th
Quarterback John Schrock leaves team
Cue Queen … "And another one's gone, and another one's gone. Another one bites the dust …".
Remember when CU had waaay too many quarterbacks on the roster?
Look again …
From cubuffs.com … John Schrock has given up football to have more time for his studies as he intends to pursue medical school; he will remain a student at the University of Colorado.
"It was a tough decision for John as he does love football, but we talked and he is serious about becoming a doctor," CU head coach Mike MacIntyre said.  "He decided it was in his best interests to leave the team to concentrate on his academics.  He is a fine young man and I think he will be successful in his pursuits."
July 19th
Jordan Gehrke looking to start for Buffs this fall
From cubuffs.com … Earlier this spring, Jordan Gehrke committed to play football at Colorado knowing that come August a highly competitive numbers game at his position – quarterback – awaited.
What Gehrke couldn't have known was that well before the calendar reached August, CU's QB numbers would begin fading like spring flowers.
A position that could have been populated with no fewer than seven players has lost a pair since mid-May. Junior Nick Hirschman, expected to duel junior Connor Wood for the starting spot in preseason camp, has transferred to Akron. Redshirt freshman Shane Dillon, the gem of CU's recruiting class two winters ago, announced earlier this week that he will leave Boulder to pursue basketball at another school.
Factor in the uncertain health and legal status of incumbent starter Jordan Webb and suddenly the August QB competition focuses on Wood, Gehrke and freshman Sefo Liufau.
Gehrke's humility, which seems as expansive as the Rockies, won't permit as much as a grin as he surveys the pared down competition. He arrived on campus on June 2 with the mindset of competing against whoever was already here and anyone else who showed up.
But let's face it, that numbers game just tilted a bit in his favor.
"I'm a competitor," he said. "Every quarterback comes in to compete for the starting job. Only one gets it. I'm excited to be in this situation, coming from a junior college and getting a chance to play in the Pac-12. Every day that starting spot is on my mind. I wake up and know I'm blessed to have a chance to compete for that job."
—
Mike MacIntyre – "The Rehabilitator"
A good interview of Mike MacIntyre has been posted at Gladiator.com. The full article can be found here.
Some highlights:
MacIntyre thinks he can win at Colorado, because he won at San Jose State. Nay, went 11-2 at San Jose State. This is not an unreasonable line of thinking for a coach well used to doing more with less. He likes to tell a story from his early days with the Spartans, when he discovered the team had no money allotted in its annual budget for recruiting in May. "The first time I met with the president of the quarterback club, after I was there a week, he goes, 'What can I do for you?' And I said, 'You can raise me $25,000 so I can send our staff out this May.' He goes, 'What?' But he got it raised, and we went out recruiting every May, and it made all the difference in the world."
July 18th
Christian Powell makes Doak Walker Award watch list as a sophomore
The Doak Walker Award is presented each year to a candidate who plays predominantly at the running back position and "has made extraordinary contributions to his team".
And CU sophomore running back Christian Powell made the list.
Only nine Pac-12 players were nominated:
Brendan Bigelow, California
Ka'Deem Carey, Arizona
D.J. Foster, Arizona State
Marion Grice, Arizona State
Christian Powell, Colorado
Silas Redd, USC
Bishop Sankey, Washington
De'Anthony Thomas, Oregon
Storm Woods, Oregon State
Not bad company for Christian Powell to be keeping …
July 16th
Paul Richardson named to Biletnikoff Award Watch list
From ESPN … The watch list for the Biletnikoff Award, presented annually to the nation's top receiver, was announced Tuesday morning. Here are the seven candidates from the Pac-12:
Nelson Agholor, USC
Brandin Cooks, Oregon State
Shaq Evans, UCLA
Chris Harper, California
Josh Huff, Oregon
Marqise Lee, USC
Paul Richardson, Colorado
Richardson enters his junior season already ranked 21st in career receiving yards (1,069), 25th in career receptions (73) and tied for ninth in touchdown receptions (11) at Colorado.  His 11 touchdowns have covered 371 yards, or 33.7 per score.  He has six career plays over 50 yards, all receptions and five for touchdowns (62t, 60t, 55, 50t in 2010; 78t, 66t in 2011).
—
Quarterback Shane Dillon leaves team, will pursue basketball career
This has been on the internet  boards for the past several days, but I wanted to wait until it came from the school to put it out …
From cubuffs.com … Redshirt freshman quarterback Shane Dillon announced Tuesday that he plans on transferring from the University of Colorado to pursue his true passion of playing college basketball.
"I've grown up playing basketball my entire life, I've always been a basketball kid and have played since I was 4 years old," said Dillon, who stands 6-foot-5 and weighs 200 pounds. "I was a late bloomer in football and never started playing quarterback until halfway through my sophomore year.
"I always kind of felt my decision that I had to play football was forced upon me a little bit," he added. "People told me I had to make a decision by the end of my junior year between football and basketball because quarterbacks all seemed to commit pretty early. Basketball has always been my passion, and even though I really enjoyed my year here, I felt the time is now for me to make the change."
Dillon averaged 19 points and 13 rebounds as a senior, and 25 and 12, respectively, as a junior, at Christian High School in El Cajon, Calif., and was recruited by several schools for basketball.
—
July 15th
Derrick Webb named to Butkus Award Watch list
From CBSSports.com … The Butkus Award, established in 1985, is named for College Football Hall of Fame and Pro Football Hall of Fame linebacker Dick Butkus. The award is given to the top collegiate linebacker by the Butkus Foundation, with last year's winner being former Notre Dame linebacker Manti Te'o.
The 2013 watch list includes 51 linebackers from across multiple divisions of college football. The foundation will announce a list of semifinalists in October, followed by the announcement of the finalists in late November. The award now includes high school and the professional ranks, but the collegiate award will be announced in early December.
—
July 14th
Malcolm Creer overcomes dyslexia to achieve Student-Athlete Achievement Award
A good article from the Daily Camera … Nearly a decade ago when Colorado running back Malcolm Creer was in middle school in the Los Angeles area he first noticed he wasn't getting the scores he thought he should on some of his tests.
Creer studied hard. Nothing less was acceptable in his mother's home. Donna Jones, a nurse who works with patients with special needs, wanted as many doors as possible to be open for her children. So she always held them to high standards with their schooling.
But Creer's hard work wasn't being rewarded when tests were graded. He sensed something was wrong but he wasn't sure what was causing his poor test scores.
More at the Daily Camera …
July 12th
Daniel Munyer: "I think I can make All-Pac-12"
From cubuffs.com … After a remarkable sophomore season in 2012, Daniel Munyer was enjoying his time in the sun.
Following a solid, yet limited freshman campaign, Munyer's stellar play as an interchangeable component of an injury riddled offensive line earned him honorable mention All-Pac-12 Conference honors from the league's coaches last year.
His spring camp began with all the promise he had started to fulfill in the fall and then, in an instant, everything changed. Early in spring camp, he suffered a fractured fibula in a fumble recovery drill and was sidelined for the reminder of off-season workouts.
Although the physical development and maturation on the field heading into his junior season will now have to be condensed into one solid month, Munyer has never stopped working towards improving. The setback has given Munyer a chance to focus more on his development in other areas, which in the long run, may be just as important.
"The first month after the injury I really couldn't do anything,' said Munyer. "I was in a boot and I just spent a lot of time in the weight room. Then in the past 4-5 weeks or so I got the boot off and I've been working a lot on my footwork, my steps and learning the offense."
Some may question his ability to return to full strength in time for the start of the season but, Munyer himself is not among those naysayers.
"I still think I can make All-Pac-12 (this year)," said Munyer. "I'm always looking to improve and I don't think this injury changes anything (for me)."
—
July 11th
Gus Handler on Rimington Award watch list
From CBSSports.com … The Rimington Award, which honors the nation's top center, released its 44-man 2013 watch list on Tuesday.
Seventeen players return from the 2012 watch list. Sorted by conference, the SEC leads the way with nine players, while the PAC-12 and Mountain West Conference check in with five candidates each.
—
Interim Athletic Director Ceal Barry calls for ten percent cuts in athletic department budget
Normally, I intentionally avoid anything published by John Henderson of the Denver Post, but this is likely to be the topic of the day for the Buff Nation …
From the Denver Post (through the Daily Camera) … Each program in Colorado's athletic department has been asked to cut 10 percent of its discretionary costs to help make up for a $7.5 million shortfall this year, interim athletic director Ceal Barry said Wednesday.
Barry, appointed after the firing of AD Mike Bohn in May, said the cuts will not affect tuition, room and board, salaries or game guarantees, among major expense areas.
"It's the peripheral sort of things," Barry said. "Who's traveling on trips? How are we doing searches? Little things. It may sound trivial, but it's more culture responsibility."
Barry said CU's $7.5 million shortfall for the 2012-13 fiscal year, which ended June 30, is primarily the result of paying off salaries to terminated coaches. She said the cuts won't affect salaries or staffing, for instance. But she has asked every department from the football program to the sports information office to find ways to trim its budget by 10 percent.
"It came from me," Barry said. "We operated at a deficit this last fiscal year. If nothing changes, we'll be at July 1, 2014, sitting in the same position. That's why we had to identify patterns on how we spend money."
—
Darragh O'Neill named to Ray Guy Award watch list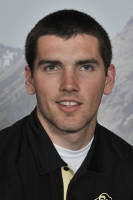 The Augusta Sports Council has announced the preseason watch list for the 2013 Ray Guy Award, which honors the nation's top collegiate punter.
The 25 candidates on the list incorporate a broad spectrum of Football Bowl Subdivision (FBS) punters. Returning Ray Guy Award semifinalists from 2012 include Kyle Christy (Florida), Steven Clark (Auburn) Tyler Williams (Marshall) and Kirby Van Der Kamp (Iowa State).
The number of eligible candidates for this season will grow when the award opens for nominations in September. The complete list of candidates will be released on October 25.  In early November, the Ray Guy Award committee will meet to select the ten semi-finalists, who will be announced on November 8. A national body of Football Bowl Subdivision (FBS) sports information directors, coaches, media representatives, and previous Ray Guy Award winners will then vote for the top three finalists, to be announced on November 25. After the finalists are named, the voting body will cast ballots again to select the nation's top punter. The winner will be announced live during The Home Depot College Football Awards airing on ESPN on Thursday, December 12, 2013.  
O'Neill produced a net average of 39.3 yards per punt last season when he attempted a whopping 76 punts. He placed 25 of those punts inside the opponent's 20-yard line
Other nominees from the Pac-12:
• Keith Kostol (Jr.), Oregon State
• Michael Bowlin (Sr.), Washington State
July 9th
Former Buff Hugh Charles named CFL Player-of-the-Week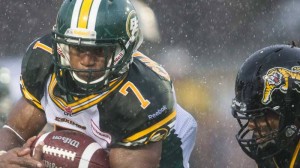 From cubuffs.com … Former University of Colorado running back Hugh Charles was named the Canadian Football League's offensive player of the week Tuesday for his performance in a 30-24 win for his Edmonton Eskimos over the Hamilton Tiger-Cats.
Charles rushed 11 times for 119 yards, which included a 70-yard scamper for a touchdown, and he also had three receptions for 27 yards and another touchdown.  Charles is becoming known for his back flips after scoring touchdowns and was able to do it twice.
In pouring rain, Charles said that if he had found his way to the end zone a third time, he had something even more special in mind.
"I wanted to get another touchdown in the third quarter, so I could tap-dance in the rain," Charles told the Edmonton Journal. "Make it look cool, like 'Singing In The Rain,' like Gene Kelly, then do a backflip.  That would have been cool."
In two games this season, Charles has 16 rushes for 141 yards and four receptoins for 32 yards.  He is coming off his best season in the CFL in 2012, when he rushed 170 times for 887 yards and 6 touchdowns and had 32 catches for another 522 yards and 2 scores.
—
July 8th
Uzo-Diribe named to Bednarik Award watch list
The Bednarik Award, which is given annually to the nation's best defensive player, and the watch list, with 75 candidates, has been announced.
On the list is CU senior defensive lineman Chidera Uzo-Diribe. Named one of CU's six captains for the 2013 season, Uzo-Diribe had 38 total tackles (28 solo) and seven sacks in 12 games for the Buffs as a junior.
No Buff has ever won the Bednarik Award. The closest was linebacker Jordon Dizon, who was one of 15 semi-finalists in 2007.
—
CU season ticket renewals at 85%
From the Daily Camera … University of Colorado football fans haven't seen many wins from their beloved Buffs in recent years but that isn't preventing most from renewing their season tickets for the 2013 season.
CU reported more than 19,000 season tickets had been renewed as of late Monday afternoon and approximately 500 new season tickets have been purchased. Associate athletic director David Plati said roughly 85 percent of the 22,991 season-ticket holders from the 2012 season have renewed for 2013.
Former Buff standout arrested on DUI charges … blows a .246
From CBS4 … CBS4 Investigator Brian Maass has learned that Matt Russell, the Denver Broncos Director of Player Personnel, was arrested and jailed in Summit County over the weekend after police say he was suspected of being involved in an accident the mountain town of Frisco, then crashed into a police car a few minutes later in Breckenridge.
"Any time anybody is impaired and hits a fully-marked police car that person should not have been driving in the first place," said Colorado State Trooper Nate Reid. "It's a dangerous profession."
July 6th
Q&A with former Buff Jashon Sykes, now Director of Football Operations at San Diego State
Jashon Sykes, a linebacker for CU from 1998-2001, is 12th on the all-time tackles list, with 330. Sykes was not drafted by the NFL, but did play for the Denver Broncos from 2002-04, winding up with the Washington Redskins.
Sykes is now the Director of Football Operations for San Diego State, a position he has held since February.
Sykes recently gave an interview to the San Diego Union-Tribune. The full interview can be found here.
—
Former Buff recruit Wes Brown arrested
From the Baltimore Sun … Wes Brown, one of the University of Maryland's top running backs, has been charged with second-degree assault on a Baltimore police detective who hoped to question him as a "person of interest" in a non-fatal shooting investigation from last month, police said Friday.
Brown was approached by campus police and Baltimore detectives  on the 4300 block of Knox Road in College Park on Wednesday night and allegedly assaulted a Baltimore officer, then took off on foot, according to University of Maryland police spokesman Aaron Davis.
Brown swung and missed at the detective and then shoved him, according to Davis.
Brown, who was a freshman last season, has been suspended "and is not permitted to participate in any athletic-related activities," according to a statement by the Maryland athletics department.
July 5th
Former Buff Kyle Washington returns to his "first love"
From the Florence (Arizona) Reminder Blade-Tribune … After two seasons of playing big-time football in the Pacific-12 Conference, Kyle Washington decided not only to give up the gridiron, but switch schools and sports as well.
Washington, a 2012 Florence High graduate, was "medically retired" by the University of Colorado football program after suffering a series of concussions in his sophomore year. Despite being medically retired, Washington had the option of continuing his education at Colorado, because his scholarship no longer counted against the total allowed by the NCAA for the Buffaloes football program.
Instead, he wanted to continue with competitive varsity sports, and landed at Lindenwood University-Belleville, where he will play basketball for the Illinois-based NAIA school.
Because he is changing sports as well as moving down from Division I, Washington will have three seasons of basketball eligibility with the Lynx, and a full athletic scholarship.
… Best of luck to you, Kyle! …
(Thanks to DallasBuff at AllBuffs for finding and posting this story) …
July 4th
Have a great holiday!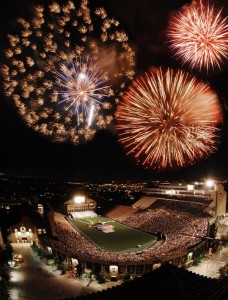 Photo illustration by Larry Harwood/University of Colorado
—
Buff Nation loses Dan Creedon
I may be dating myself a bit here, but if you were around for the Dan Creedon years at the Boulder Daily Camera, you know that the Buff Nation has lost a dear friend.
From the Daily Camera … Longtime Daily Camera Sports Editor Dan Creedon died Wednesday.
Creedon, who spent 39 years at the Camera, was a fixture in Boulder sports after moving to the city from New Jersey to attend the University of Colorado in 1956.
Creedon began his tenure at the Camera in 1962 as a sports reporter. He was named the sports editor in 1973 and retired in 2001.
Gary Baines, who was hired by Creedon in 1982 and worked for him for 19 years, said, "He was the consummate journalist and was the best guy I've ever worked with.
"He was very demanding, but you always knew the bottom line with him, which was putting out the best possible product, the best possible sports section".
BoulderDevil remembers … So sorry to hear that Dan Creedon has passed. I was fortunate to work at the Daily Camera for a little over 9 years from the late 80′s to the late 90′s, including a couple of years in the newsroom. From what I remember, Dan was a true professional, a consummate newsman in the world of sports. I read the sports section of the Camera for many years, and during Dan's tenure it was considered one of the best sports sections for a small newspaper in the entire country.
It was bad enough to think of Boulder's view on Colorado sports after Dan retired, but his impact is really felt now that he is gone. Rest in peace, Dan, you deserve it.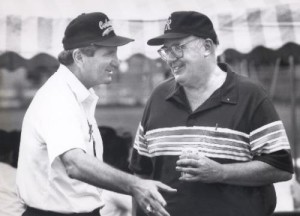 July 2nd
Dustin Ebner receives Pac-12 post-graduate scholarship
From being a three-year walk-on, to a scholarship senior, to a post-graduate scholarship.
Not bad, Dustin Ebner.
From ESPN … The Pac-12 has announced 44 winners of postgraduate scholarships for the 2012-13 academic year, and five played football.
From the release:
CU's honorees:
Brianne Beemer, Track & Field
Dustin Ebner, Football
Eliska Hajkova, Skiing
Ian Mallams, Skiing
Ebner played in all 12 games last season (one start, but was a regular in the rotation), catching 10 passes for 116 yards and a touchdown, his first career score, as he caught a 17-yard TD pass from Jordan Webb against UCLA.   Four of his catches earned first downs, and his long reception was a 41-yard grab at Fresno State.  He caught a season-high three passes (for 17 yards) against Arizona State.  He caught six passes for 56 yards in the main spring scrimmage action, including a 14-yard touchdown pass from Connor Wood to open the scoring in the spring game.  He was placed on scholarship for the first time for the spring semester a year ago.
Congratulations, Dustin!
—
June 29th
Pac-12 open to increasing weeknight games above the eight already on its calendar
From CBSSports.com … It appears more weeknight games are coming. Just depends on when.
After checking with each of the five power conferences, three of them — SEC, Pac-12 and Big 12 — acknowledged they are open to more weeknight games beyond 2013.
The ACC and Big Ten are sticking with the traditional approach, with ACC commissioner John Swofford saying "we've been at five (Thursday night games) for a long time. I don't anticipate expanding."
—
June 26th
CU skiing title one of nation leading eight national championships for Pac-12
From the Pac-12 … The Pac-12 lived up to its well-deserved billing of "Conference of Champions" by capturing eight NCAA titles during the 2012-13 academic year, leading all other conferences in the country. It marks the 12th time in the last 13 years that the Pac-12 has led or tied all conferences in NCAA Championships won. In addition to the eight NCAA titles, Pac-12 teams posted eight NCAA runner-up finishes.
The Pac-12's eighth NCAA title of the season came in decisive fashion when UCLA shut out Mississippi State, 8-0, at the College World Series on Tuesday night, giving the Conference the lead ahead of the Big Ten (7), SEC (6 – including a shared title in men's outdoor track and field), ACC (4) and Big 12 (4).
USC adds BYU to future non-conference schedule; extends Notre Dame contract
From ESPN … The USC-Notre Dame rivalry will live on — at least through 2023.
Both schools have agreed to extend the annual meeting and the Trojans also announced a three-game series with another independent, BYU, starting in 2019. The Trojans will travel to Provo, Utah, in 2019 and then host BYU in 2021 and 2023. The teams have met twice, with USC winning both games in 2003 and 2004.
June 25th
Nebraska going "back to black" for UCLA game in September
Perhaps CU should look at this as a compliment … Nebraska wearing black?
What's next? CU in red??
From Sports Illustrated … Something had to offset all that red on the Nebraska sideline (which, admittedly, had more to do with head coach Bo Pelini's incessant yelling than the Huskers' uniforms), and the school seems to have found its solution: On Tuesday, adidas and the University of Nebraska unveiled alternative TECHFIT jerseys, which the team will don when it hosts UCLA at Memorial Stadium on Sept. 14. These uniforms feature much more black than the alternates they wore during a 30-27 win over Wisconsin last September.
http://www.youtube.com/watch?feature=player_embedded&v=nzry01QMRus
June 24th
Colorado State picks up quarterback commitment
A week after Colorado picked up its quarterback commit for the Class of 2014, little brother CSU followed suit …
From the Coloradoan … CSU received a verbal commitment Monday from Coleman Key, a pocket-passing quarterback from Broken Arrow, Okla.
Key, 6-foot-5, 224 pounds, is the fourth commitment for the Rams from the 2014 class and the first quarterback.
—
Defensive coordinator Kent Baer receives one of CU's six allotted multi-year contracts
From the Daily Camera … In one of his final acts as athletic director at Colorado last month, Mike Bohn completed a multi-year contract with defensive coordinator Kent Baer that will pay the veteran coach more than $450,000 annually.
Baer signed a three-year deal in late-May that the school released Monday with a base salary of $250,000 and supplemental salary of an additional $200,000. He is only the third CU assistant coach in history to be given a multi-year contract. Former offensive coordinators Eric Kiesau and Eric Bieniemy also had multi-year deals.
Baer's contract also includes the use of a courtesy car, a country club membership and $2,500 in Nike apparel for each year of the contract. The deal runs through Jan. 1, 2016.
—
Interesting back story on one of CU's latest signees, Connor Center
From the Albany Times Union … Connor Center stopped playing football after the seventh grade to concentrate on baseball at Shenendehowa High School and then Christian Brothers Academy. He aspired to play college baseball, but he never lost his love for football.
During Center's senior year at CBA, the death of Chris Stewart, his childhood friend, prompted him to forgo his senior season as a pitcher to lift weights and ramp up efforts to make himself marketable to play at the highest level of college football.
Sounds far-fetched, right?
Well, through intense workouts and an aggressive self-marketing campaign, Center transformed himself into a must-have recruit. The 6-foot-8, 252-pound tight end, who hasn't played a down of organized football since middle school, will be playing this season for the University of Colorado.
A few weeks after sending out a highlight tape of his workouts, Center's cellphone filled with messages and texts from some of the best college programs in the nation. He visited Syracuse, Colorado and Miami before choosing Colorado.
… It is too bizarre to explain," said Center, who last competed for Shenendehowa's Junior Plainsmen program in 2007. "I could send all my emails to schools late at night, so they would see them right away in the morning, but there has to be something else — something that can explain why 100 schools all wanted me without playing high school football. It doesn't even seem possible."
… The rest of the story can be found here.
—
June 23rd
CU Freshmen Class of 2013 reports
Nineteen member of the CU Class of 2013 reported Sunday, joining the two quarterbacks from the Class who have been in Boulder for the past three weeks.
Quarterbacks Sefo Liufau and Jordan Gehrke have been learning the playbook and working out with the team since June 3rd, but the remainder of the Class is now in town for the bridge summer session at CU.
As a refresher, here are the names of the newest members of the CU football program:
Quarterbacks – Sefo Liufau; Jordan Gehrke
Running backs – Michael Adkins; Phillip Lindsay
Wide receivers – Bryce Bobo; Elijah Dunston; Devin Ross
Tight end – Connor Center
Offensive linemen* – Gunnar Graham; Jonathan Huckins; Sam Kronshage; Colin Sutton
Defensive linemen – Jimmie Gilbert; Timothy Coleman, Markeis Reed
Linebackers – George Frazier; Ryan Severson; Kenneth Olugbode
Defensive backs – Chidobe Awuzie; Tedric Thompson
* – John Lisella will grayshirt this fall, and is scheduled to join the team in January, 2014.
… How many of the above players will see the field as true freshmen remains to be seen. Much has been made of how many true freshmen have been forced into action the past two seasons at Colorado. In 2011, Colorado tied for seventh nationally with 15 true freshmen playing. Last season, 13 true freshmen played, tied for ninth nationally. The 16 true freshmen on the opening season last September were the most in school history, with the 57 games started by true freshmen the most in the nation.
With all of those former freshmen on the roster, the new coaching staff might be able to redshirt more true freshmen this fall. The best bets to redshirt are the offensive linemen, which will help with depth and experience in the future. The best bets to see the field? If any of the linebackers or defensive linemen show that they are ready to play, they may be the first to tear off their red-shirts this fall.
… Only six weeks now separate these players and the first day of fall practices (Players report August 5th; first practice August 6th) …
—
CSU athletic director $125 million stadium campaign making "great progress"
From the Denver Post (by way of the Daily Camera) … Last October, Colorado State received approval from its board of governors to forge ahead with its on-campus football stadium project. Before that OK, CSU president Tony Frank said he would allow two years to raise $125 million of the $246 million needed to break ground or risk scrapping the project.
If there was any doubt about getting to that number, there isn't now. Just eight months after that board of governors meeting, the fundraising phase of the project has been so successful, CSU athletic director Jack Graham is close to guaranteeing the number will be met by October 2014.
"We've made great progress and my confidence that we're going to succeed in this campaign is about as close to 100 percent as you can get," Graham said. Other than normal construction alterations, Graham said there are no formal plans to scale back the stadium in any way. He added that, yes, there will be academic space — classrooms — included in the project.
—
June 22nd
Greg Henderson: "This coming season, we're looking good"
No sense repeating ourselves – CU's defensive backfield was burned early and often in 2012. For the Buffs to be successful in 2013, there has to be a significant upgrade in CU's pass defense.
According to junior cornerback Greg Henderson, who set a freshman record for defensive snaps (with 823) in 2011, the defensive backfield is on its way from being a liability to being a strength.
From the Daily Camera … "We've been making plays that we usually never made last year," said Henderson, who has played most of CU's defensive snaps the past two years. "I feel like we're moving in the right direction.
"(Last year's freshman DBs) all have more experience, look more composed and they're making more plays on the ball when it's in the air."
When asked which of the young DBs have impressed him the most this summer, Henderson surprisingly didn't name the four who saw so much last year.
"John Walker and (junior walk-on) Harrison Hunter," he said. "Those two really have improved and taken it to another level."
—
June 21st
CU Athletic Director search committee members revealed
From cubuffs.com … University of Colorado Boulder Chancellor Philip P. DiStefano today announced the formation of a search committee to find a new director of intercollegiate athletics.
CU Athletic Director Mike Bohn resigned from the post as AD effective June 3, 2013.
"I am delighted to announce the formation of the committee that will seek new leadership for CU athletics," said DiStefano. "These individuals have graciously agreed to serve on the committee, and each represents a key constituency with a strong stake in the success of our athletic programs. I am grateful for their service."
Members of the search committee include:
Ceal Barry, CU-Boulder interim director of intercollegiate athletics and chair of the search
Kelly Fox, CU-Boulder senior vice chancellor and chief financial officer
Doug Looney*, alumni representative, former Sports Illustrated writer
Joe Jupille, CU-Boulder faculty representative, BFA Intercollegiate Athletics Committee
David Clough, CU-Boulder Pac-12 faculty representative
Kurt Gulbrand, CU Foundation
Brittany Lewis, CU-Boulder student-athlete (track)
DiStefano lauded Barry for agreeing to serve as chair of the committee. She also is currently serving as interim director of intercollegiate athletics and will hold the post until a successor is chosen.
"I don't want anyone to think that while we search for a new AD that things are standing still in athletics," said DiStefano. "Ceal is moving things ahead and working hard to position our department operationally and financially. She will also play a key role in easing the transition of our new AD once he or she is chosen. I remain grateful for her leadership in taking on these vital roles."
Barry acknowledged that those roles of search chair and interim athletic director preclude her being a candidate for the post.
"I thought long and hard about it and came to the conclusion that I can best serve the university and the department by working hard as the interim director, and by helping move the process forward by chairing the search," said Barry. "As a former coach, and current senior woman administrator and associate athletic director, I look forward to helping the new AD hit the ground running to achieve our goals and move the department forward."
DiStefano said it remains to be seen whether the group will employ the services of a search firm, saying "I want the group to convene as soon as possible and get to know each other before we make that decision. I am open to using a search firm if the consensus is that we need one."
He said the goal is to have a new AD in place "as soon as possible – certainly by the start of football season this fall."
—
*Doug Looney … You might recall that Looney was the author of the article, "There Ain't No More Gold in Them Thar Hills", the 1980 Sports Illustrated article about the fall of Colorado athletics – and the loss of funding for the athletic department – under the Chuck Fairbanks' regime.
Under the Indiana game write-up in the CU at the Game archives, you'll find excerpts from the Looney article.
—
Barry not a candidate
"I thought long and hard about it and came to the conclusion that I can best serve the university and the department by working hard as the interim director, and by helping move the process forward by chairing the search," Barry said in a statement. "As a former coach, and current senior woman administrator and associate athletic director, I look forward to helping the new AD hit the ground running to achieve our goals and move the department forward."
—
CBSSports article: "Colorado football tries to heal once again"
Jeremy Fowler at CBSSports.com has posted an article about the past, present and future of CU football. It's a fair read, and can be found here.
—
June 20th
School record six players named as captains
From cubuffs.com … University of Colorado football coach Mike MacIntyre announced the Buffaloes' team captains for the 2013 season late Thursday afternoon, with a school record six players garnering the most votes from their teammates to serve in the important roles.
Selected after two rounds of voting by their fellow Buffs were four seniors, offensive tackle Jack Harris, defensive end Chidera Uzo-Diribe, and linebackers Paul Vigo and Derrick Webb, along with two juniors, wide receiver Paul Richardson and quarterback Connor Wood.
Off and on during CU's history, non-seniors have served as captains (nine since 1985), with two doing so last year, Webb and offensive tackle David Bakhtiari, who declared for the National Football League Draft last January and was a fourth round selection by the Green Bay Packers.
Webb makes some history, as he becomes just the sixth player to serve as a full-time Buffalo captain in multiple seasons.  He joins two players from the 19th Century, quarterback Pat Carney (1891, 1892, 1893) and end Harry Gamble (1894, 1896), along with three others from the last three decades, linebacker Barry Remington (1985, 1986), tailback Bobby Purify (2003, 2004) and quarterback Joel Klatt (2004, 2005).
"We elected captains early this year so they could be leaders throughout the summer," MacIntyre said.  "We demand and expect a lot out of our leaders on this team, and I'm very excited about the six players selected by their teammates to serve as the captains."
—
June 19th
Mac on pistol: "It all depends on what the quarterback can do – and we figure that out as we go"
Full story at cubuffs.com … Mike MacIntyre knows this much about what his offense will look like in his debut season at Colorado: In name, it will be the pistol.
Beyond that, most of what the Buffaloes do against Colorado State on Sept. 1 and beyond is TBD. What will determine the Buffs' look (and undoubtedly much of MacIntyre's first-year success) will be the play of his starting quarterback, who is TBD during August camp.
Positioned on the inside track is junior Connor Wood, but MacIntyre and offensive coordinator/QB coach Brian Lindgren won't be ready to turn the offense over to Wood until they chart the progress of new arrivals Sefo Liufau and Jordan Gehrke. That could take a week, 10 days or possibly longer.
When that firing order is established, MacIntyre/Lindgren can go about firing their pistol – depending, of course, on their trigger man.
"It all depends on what the quarterback can do – and we figure that out as we go," MacIntyre said.
… MacIntyre likes to tell the story of the pistol's flexibility playing to the strengths of his San Jose State quarterbacks. When he was forced to use his backup – a runner – to replace his injured starter – primarily a passer – the offense's productivity didn't suffer.
"That's the beauty of it; you do what your strength is," he said.
—
Kronshage to report with the rest of the CU freshman class
CU's two new quarterbacks, freshman Sefo Liufau and junior college transfer Jordan Gehrke, reported on June 3rd to get a head start on the upcoming season.
The remaining members of the CU recruiting Class of 2013 are scheduled to report this Sunday, June 23rd. There was a question about one member of that class, though, offensive lineman Sam Kronshage. The 6'5″, 275-pounder from The Woodlands, Texas, was accused of sending a racist tweet earlier this month (see June 7th and June 8th entries, below), and his status was uncertain.
No longer.
According to the Denver Post, Kronshage will report as scheduled. CU head coach Mike MacIntyre investigated the text, which Kronshage said was sent by a schoolmate while the offensive lineman was swimming at a graduation party. "Everything I checked out, they checked out, the university checked out and the school's checked out. He'll sit down with people when he gets here," MacIntyre said.
Here's hoping that Kronshage can put this issue behind him, and get to work earning the trust and respect of his new teammates.
P.S. … Did you notice that there were no players who were in danger of not qualifying this June? The Buff Nation has had to sweat out some recruits in recent years, but no member of the current recruiting Class had any issues qualifying. A small victory for the program, but a victory nonetheless …
—
June 18th
President Benson: "The (athletic department) budget is about $60 million, and it should be about $80 million"
CU President Bruce Benson gave an interview to the Denver Business Journal. The full interview can be found here.
—
June 17th
Connor Wood: "Coach Lindgren has done a good job of showing us that he believes in us"
Full article at cubuffs.com … Connor Wood, the Texas transfer, among the nation's most prominently pursued high school QBs three seasons ago, is riding a substantial wave of confidence generated last fall and during spring drills. He doesn't see the ride ending anytime soon, and furthermore he believes he's "further along" now at his position than at any time in his career.
There are a couple of reasons, in truth maybe double that, why. Even though Wood didn't play that much last fall, he did play. "Spring ball helped, too," he said – and it also helped that he helped himself in the spring.
Confidence begets confidence, or as former QB coach Rip Scherer told Wood and all of CU's QBs: "Confidence happens from repeated performance and success." Wood latched onto that. "It really stuck with me – and it's true. The way I performed this spring, I think I did well in the scrimmages and that gives you confidence going into the summer and fall. I came out thinking, 'I can perform; I can do this on a consistent basis.' I think I'm further along in that aspect."
Lindgren's approach also has been of great benefit. Wood is well into learning his fourth offense, counting his time at Texas and his two seasons at CU. He says MacIntyre's and Lindgren's offense – the pistol – is the most accommodating of the four because it is "much simpler. I've been in the West Coast offense, the Texas/Boise State offense . . . I think this is the most simple and streamlined.
"The way they call plays and the verbiage used, it flows well with the run game and pass game. I like it; it's less thinking for me. When a quarterback can think less, he can concentrate on the coverage instead of the wording of the play and what to call."
"His approach to coaching us is much more . . . I don't want to say relaxed because he's a detail guy and he wants things done a certain way," Wood said. "But the way he approaches us, it's the relationship – not just with me, but the other quarterbacks. We don't feel pressure to perform from him. He just says go out and play. He instills a belief in us.
"And that's what coach MacIntyre does with the team. Coach Lindgren has done a good job of showing us that he believes in us. It makes things more fun that way. It's a game. You work so hard in the summer, so hard in the weight room during the early spring, you spend so much watching film. If you're on the field and not having fun, then what are you doing? You've wasted a ton of time."
—
June 15th
Total payout to former employees tops $9 million
From the Daily Camera … The University of Colorado athletic department is facing a $7.5 million budget shortfall as it searches for a new director to replace Mike Bohn, who was forced to resign last month.
Responding to a request for athletic department budget records following Bohn's ouster, finance officials told the Camera they're projecting a $7.5 million shortfall. CU's fiscal year closes June 30.
Since 2006, the department has made roughly $9.8 million in severance payments or agreements with former employees.
All of the buyouts for fired coaches and their staff members — a sum of $8.88 million — have been paid, CU officials said. The university is buying out Bohn's contract for $918,000 in three installments between July 1 and Jan. 1, 2015.
CU totals its severance expenses as being $9.3 million, though, because former head basketball coach Jeff Bzdelik paid back $500,000 after he broke his contract to take a job in 2010 at Wake Forest University.
Athletic department severance payments since 2006
Mike Bohn: $918,000
Jon Embree: $1.63 million
Eric Bieniemy: $781,251
Total for Embree, Bieniemy and staff: $2.94 million
Gary Barnett: $3 million
Total for Barnett and staff: $3.06 million
Dan Hawkins: $2.14 million
Total for Hawkins and staff: $2.21 million
Kathy McConnell-Miller: $371,281
Total for McConnell-Miller and staff: $422,935
Bill Hempen: $30,354
Ricardo Patton: $177,119
Total for Patton and staff: $193,343
Overall total: $9.8 million in payouts*
*CU received a $500,000 payment from Jeff Bzdelik, who ended his contract early and took a coaching job at Wake Forest University in 2010. Including that, the university calculates its total payouts as $9.3 million instead of $9.8 million.
—
June 13th
Richardson, Uzo-Diribe will represent CU at Pac-12 media days
The Pac-12 media day is set for Friday, July 26 at the Sony Studios Lot in Culver City, Calif. The Pac-12 coaches will also be in Bristol, Conn., talking to ESPN folks the two days before the media day in Los Angeles.
Representing the University of Colorado at media day are arguably the best two players on the team, junior wide receiver Paul Richardson and senior defensive lineman Chidera Uzo-Diribe.