—
The Deion Sanders Era Begins – Where Do We Go From Here?
—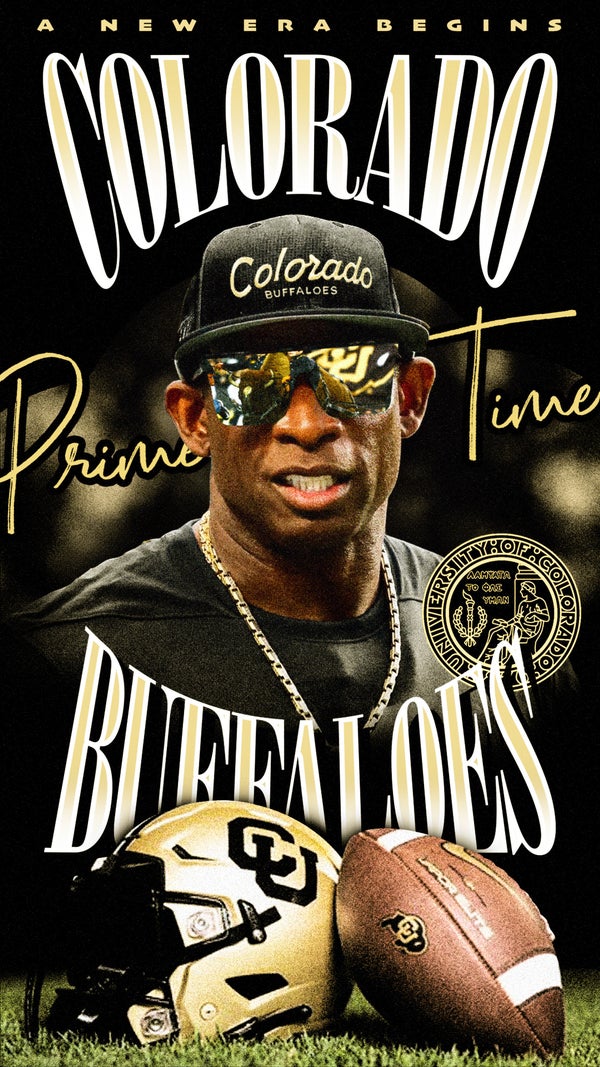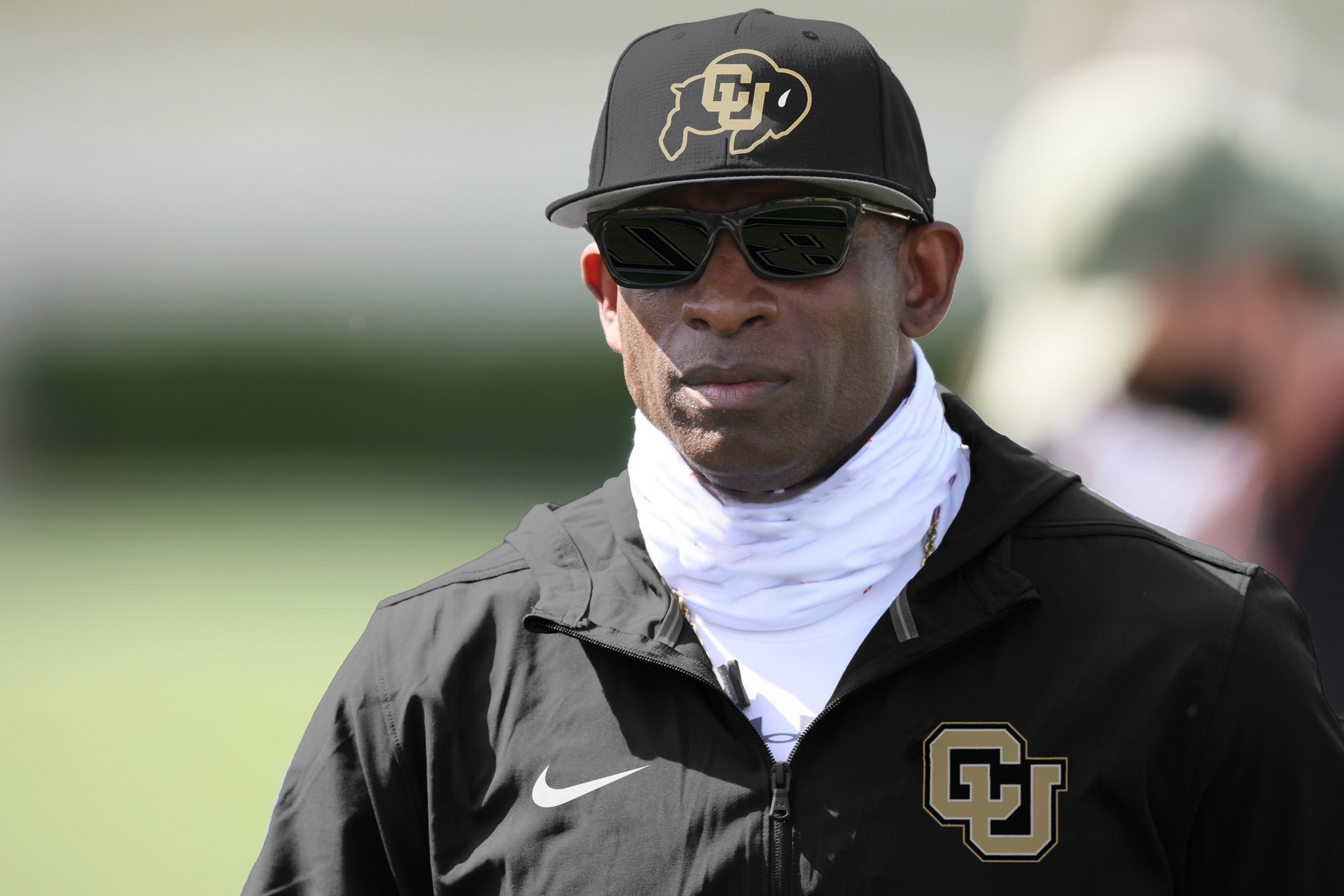 I have done some purging of my CU memorabilia stash in the past year or two. Partly because my beloved Buffs have become a national joke, but mostly out of necessity as the stacks had become too voluminous to maintain.
But there is one Sporting News magazine that I can't bring myself to throw away, or even put in a plastic tub in the garage. It sits in a desk tray in my home office. It's under a pile of other CU stuff, to be sure… but it's always within arms length.
I have kept it as a reminder about a lesson learned: Great expectations are the norm when a new head football coach is hired.
But, as the glossy ads always caution: Your results may vary.
The Sporting News magazine I've held onto is the January 13, 2006, edition. Peyton Manning is on the cover. It's the magazine's NFL Playoff Preview, with the burning question of the day being whether Manning can lead the Colts (yes, the Indianapolis Colts) to the Super Bowl.
In the College Football section of that edition, there is an article by Matt Hayes. The article is entitled: "Hawkins Can Take CU Back to the Mountaintop".
From the article:
Unlike the NFL, college is a coaches game. The right coach in the right situation is the difference between conference championships and 70-3 losses (a reference to CU's humiliating loss to ultimate national champion Texas in the Big 12 title game the previous season – Gary Barnett's final game as coach at CU). Say what you want about the WAC, but Hawkins built the nation's most feared non-BCS team and won four straight championships.
Hawkins will have the recruiting boost almost every new coach gets when taking over a struggling/tarnished program and will get into the homes of recruits the previous staff couldn't.
Barnett couldn't sustain his success and couldn't please rabid CU fans who think every year should be 1990. Hawkins will succeed – and sustain – that success.
I post this not to mock Matt Hayes or his projections. Everyone – myself included – considered the hiring of Dan Hawkins to be a "home run hire". After all, Hawkins had won 50 games in five years at Boise State, and was the most coveted coach on the market after the 2005 season.
And it wasn't as if Hawkins was inheriting a 1-11 team. The Buffs had won four Big 12 North division titles in the previous five seasons, including the previous two. The talent base was there. The national sentiment, and certainly that of the Buff Nation, was not that CU needed a 180-degree adjustment – the Buffs just needed a few tweaks here and there in order to again be a national power.
Well, we all know how that turned out … Hawkins lost CU's first-ever game against an FCS opponent, falling to Montana State in the 2006 season opener. The Buffs went on to post a 2-10 record that fall. Arguably, the CU football program as a whole, have never recovered from that season and its "home run hire".
I post this reminder as a cautionary tale. While I am positively giddy about the hiring of Deion Sanders and what the future may be for the CU program, these are the following stories to follow in the upcoming days, weeks, and months, to see if The Rise will again be real.
–
The next few days … The Contract 
It has been reported that CU has offered Deion Sanders a contract worth over $5 million/year, with incentives which could raise his salary by over $2 million more each season.
While the devil will be in the details, there are a few facets of the contract about which Buff fans should be particularly interested.
First, there is the buyout clause. The Buff Nation, and I assume the Buff hierarchy, are not naïve to the fact that, if Sanders is successful in Boulder, that it is only a matter of time before an ACC or SEC team comes calling (Buff fans should be huge Florida State supporters over the next few seasons, as we wouldn't want there to be an opening at Sanders' alma mater anytime soon).
I have already posted that I am okay with Colorado being a "stepping stone" job for Sanders. If Oregon can do it (losing their last two coaches to Florida schools), then there is no shame in the moribund CU program facing a similar fate.
What I don't want to see happen is another Mel Tucker situation. Tucker had a part in two upgraded recruiting classes, but bolted before there was sustained improvement on the field. If Sanders is to leave, he needs to have incentive (i.e., a huge buyout for leaving) to stay for at least 2-3 years. He needs to build a strong base of a roster (one which won't suffer from mass defections), so that he can leave the school in a better place than he found it.
I am also interested in reading about the incentive clauses. Without seeing what the Sanders contract holds, I can say right now that I love incentive clauses. A bonus for winning six games and earning a bowl bid? Love it. A bonus for earning Pac-12 Coach of the Year honors? Love it. Bonus for maintaining graduation rates? Love it.
With almost every bonus for Sanders, there will be a corresponding uptick in ticket and merchandise sales. Sanders wins; CU wins … the Buff Nation wins.
Finally, it will be interesting to see if there is any language in the contract about CU easing its transfer issues … or if there is a separate announcement indicating that Colorado has found a way to be a participant equal to its Power Five brethren in the world of the Transfer Portal. (Update: CU has announced a "pilot program" which will make it easier for transfers to get into CU – more on that later).
–
The next few weeks … The Assistant Coach hires 
There are sure to be detractors about Deion Sanders being hired, and they will have arguments against the hire, both real and contrived (I will be doing a follow-up essay, "Deion Sanders: The Resume", to be posted shortly).
But the one major concern for Buff fans, at least in terms of Sanders' on field acumen, is whether he can win at the Power Five level. Sanders is making a leap from the FCS to the Power Five, with only three years of head coaching experience on his resume. Granted, Sanders has gone 26-5 his past three seasons at Jackson State, including an impressive 22-2 the past two years. But may of these were games against the likes of Bethune and Campbell. Sanders was able to easily out-recruit these schools, and put a superior product on the field – Will he be able to do the same against the likes of USC and Oregon?
Which leads us to the hiring of assistant coaches. Sanders brings a certain cache with him to Boulder, and will likely have an assistant salary pool to work with the likes of which we have not seen before.
Will Sanders be able to put those assistant pool dollars to good use? Will he be able to attract top assistants – assistants who do have Power Five coaching experience, and will be able to game plan against Top 25 opponents?
There have been published stories that Sanders has already been reaching out to top assistant candidates, and was starting to assemble a staff well in advance of actually being named as CU's next head coach.
It will be interesting to see how he does …
–
The next few months … Reshaping the Roster
As the Buff Nation is all too familiar, at the end of the day, it comes down to the Jimmie's and the Joe's. If you don't have talent taking the field, it really doesn't matter all that much who is wearing the headset on the sidelines.
And this is why fans of CU have reason to be ecstatic about the possibilities for the program under Deion Sanders.
Sanders was able to bring the nation's No. 1 overall recruit from the Class of 2022, Travis Hunter, to Jackson State. Sanders was able to bring Hunter to Jackson, when the star athlete had offers from the likes of Alabama, Clemson, Georgia, and Tennessee … pretty much everybody. Whether Hunter will follow Sanders to Boulder is not the issue – It's how well Sanders will be able to recruit players to Boulder overall which will make the difference in CU's 2023 won/loss record.
As the roster stands to date, Colorado has 78 of its available 85 scholarships spoken for as we head into the 2023 season. This includes the addition of the 20 current members of the CU Recruiting Class of 2023, as well as the subtraction of the seven players who have already indicated that they will enter the Transfer Portal and leave Boulder.
Seven scholarships is not a large number to play with … but that number will surely grow.
There are seven scholarship Buffs from the 2022 roster – quarterbacks Brendon Lewis and Owen McCown; wide receivers Maurice Bell and Chase Penry; offensive lineman Casey Roddick; linebacker Edgar Amaya, and safety Isaiah Lewis – who have indicated their intention to play elsewhere in 2023. That number, however, will at least double – and perhaps triple – by next spring.
This is not to say that Sanders, and the Buff Nation, do not appreciate what these players have given to the program, but the harsh reality is that the University of Colorado not only did not field a team which could win against Power Five opponents in 2022, the Buffs didn't field a team which could compete against Power Five opponents in 2022.
Further, there is also no guarantee that the 20 current members of the CU Recruiting Class of 2023 will all be signing in a few weeks. Now that the new head coach has been announced, some may believe they can find a better fit elsewhere; others may be told politely that they should probably pursue other options.
The makeover of the roster won't be complete for the 2023 season. It's likely that well over half of the players which suited up wearing black-and-gold in 2022 will do so again in 2023.
How Sanders and his staff amend, update, massage and yes, even gut, the 85-man roster will be the main story to watch between now and August 1, 2023, when the fall roster is set.
—
It has been a roller coaster ride of emotions for Buff fans the past few months. Head coach Karl Dorrell was fired in September, which seems like years ago at this point. There was plenty of speculation in the last ten weeks or so as to who might be named as CU's new head coach, but few dared to believe that it would be Deion Sanders. It was assumed that Colorado would go with an established Power Five head coach; a "safe" hire. It would be a hire which would be hard to criticize … while at the same time being a hire which would not move the needle all that much for an embattled and embittered fan base.
Now, CU has its "splash" hire, a hire which will turn the heads of the national media, and the high school and Transfer Portal recruits out there looking for a home in 2023.
As Buff fans are very familiar, "home run hires" don't always work out (before Dan Hawkins, the last real "splash" hire by Colorado was … gulp! … Chuck Fairbanks, who was lured away from the New England Patriots to come to coach at CU). Buff fans have also been burned by "sure thing" recruits (Darrell Scott; Marcus Houston … you know what I mean).
So the hiring of Deion Sanders is a time for great excitement. It appears that CU athletic director Rick George has swung for the fences, and actually hit a home run.
Hope has been restored … Now the work begins …
–
—–