—
Colorado Daily
—
August 28th
… CU in a few minutes … 
In Karl We Trust: "I like how honest he is, I like how serious he is"
From the Daily Camera … After an offseason filled with Zoom meetings in 2020, Colorado running back Alex Fontenot discovered something about his new coach last fall.
"He's the same coach that we saw on Zoom," Fontenot said. "He never faked anything. He stays true to who he is and that's what a lot of us like about him."
Karl Dorrell had a difficult task in 2020. Hired as CU's head coach on Feb. 23 – about two months after most coaching changes – he then had to navigate the Buffs through the COVID-19 pandemic.
Despite being hired late, not having spring practices, having the season delayed until November and then shortened, Dorrell led the Buffs to a 4-2 record and he won Pac-12 coach of the year honors. Along the way, however, he won something more important: the trust of his players.
"I like how honest he is, I like how serious he is," quarterback Brendon Lewis said. "He wants to win and he's here to win and I want to win. He cares about his players. I like that a lot about him."
About 18 months ago, the Buffs were skeptical and maybe a little leery about putting their trust in Dorrell.
… Continue reading story here …
–
—
Neill Woelk Previews Inside Linebackers: Nothing to Suggest Nate Landman won't be a Full Speed
From CUBuffs.com … Throughout fall camp, the sight of No. 53 on the field and making plays for the Colorado Buffaloes' defense has been a welcome, comforting sight.
Nate Landman is back — and the CU defense has its touchstone firmly in place for 2021.
Landman suffered a ruptured Achilles vs. Utah last December, in CU's regular-season finale. Because of the severity of the injury, there was no guarantee Landman would be ready to play this fall.
But an offseason of tireless rehabilitation put him on track. Now, CU has it's All-Pac-12 performer, 2020 Butkus Award semifinalist and 10th-leading all-time tackler in program history ready to make his senior season a memorable one.
Already, Landman has notched his place in CU history. He is just the third player in Buffs annals to average 10.0 tackles per game for three straight years, joining CU greats Barry Remington and Greg Biekert.
"He's a great leader for us," said CU head coach Karl Dorrell, who was no doubt elated when Landman announced last winter that he would return to CU for one more season. "He's a catalyst. He's a guy that leads by not only what he says but also what he does. You wish you had 120 Nate Landmans on your team to have that mentality."
Landman's return no doubt bolsters a CU defense that needs to take a step forward this year. His mere presence gives the Buffs a swagger, and combined with outside 'backer Carson Wells, they give CU one of the better linebacker tandems in the nation.
"You can see his leadership, how confident the defense is when he's out there," Dorrell said. "With Carson, when all those pieces are back and we're ready to roll, it's going to be special … They have a chance to be a really good defense."
In camp, Landman showed no signs of being hampered by the injury. In fact, position coach Mark Smith said he's seen nothing to suggest the senior star won't be at full speed.
… Continue reading story here …
–
—–
August 27th
… CU in a few minutes … 
Safety Isaiah Lewis has gone from backup to leader: "I'm helping in getting the young guys going"
From the Daily Camera … Every year, there are underclassmen making an impact in college football, proving themselves early in their careers.
Many others, such as Colorado's Isaiah Lewis, take some time to grow their game.
"I feel like I took the natural course, or just not maybe the true freshman course," Lewis said.
In 2020, the 6-foot, 205-pound safety had a breakout year, going from career backup to one of the Buffaloes' top defenders during their six-game COVID-19 pandemic-shortened season.
Now, he's a leader on a team hoping to take the next step forward as the Sept. 3 opener against Northern Colorado (7 p.m., TV: Pac-12 Networks) approaches).
"I'm helping in getting the young guys going," Lewis said. "I think they definitely look to me for help. I'm just trying to build depth, get in the playbook and then give them the answers that they need."
… Continue reading story here …
–
—–
August 26th
… CU in a few minutes … 
ESPN: CU will go bowling in 2021
From ESPN … The 2021 college football season is just about ready to kick off, and while there are sure to be innumerable twists, turns, thrills and chills along the way, we're going to skip the main course and head right to the dessert table by predicting all 44 bowl matchups, including the College Football Playoff semifinals and CFP National Championship game.
ESPN's Kyle Bonagura and Mark Schlabach have dusted off their crystal balls and made their preseason picks, and will continue to hone their bowl forecasts as the season progresses. But for now, here's how they see bowl season shaping up.
Jimmy Kimmel LA Bowl
SoFi Stadium (Inglewood, California)
Bonagura: Colorado vs. San Jose State
Schlabach: UCLA vs. Boise State
Redbox Bowl
Site TBD
Bonagura: Minnesota vs. California
Schlabach: Nebraska vs. Colorado
San Diego County Credit Union Holiday Bowl
Petco Park (San Diego)
Bonagura: Arizona State vs. Pitt
Schlabach: Stanford vs. NC State
Valero Alamo Bowl
Alamodome (San Antonio)
Bonagura: Texas vs. Washington
Schlabach: Texas vs. Washington
SRS Distribution Las Vegas Bowl
Allegiant Stadium (Las Vegas)
Bonagura: Utah vs. Indiana
Schlabach: Michigan vs. Arizona State
Tony the Tiger Sun Bowl
Sun Bowl Stadium (El Paso, Texas)
Bonagura: UCLA vs. Wake Forest
Schlabach: Utah vs. Boston College
PlayStation Fiesta Bowl
State Farm Stadium (Glendale, Arizona)
Bonagura: USC vs. Texas A&M
Schlabach: Oregon vs. Cincinnati
Rose Bowl Game
Rose Bowl (Pasadena, California)
Bonagura: Wisconsin vs. Oregon
Schlabach: Ohio State vs. USC
–
—
Just for fun: A ranking of Nebraska's Top 100 losses since 62-36
… With a tip of the hat to Cubuffaloes at BuffStampede.com for finding this article … 
From the Omaha World-Herald (from last November) … How appropriate that it happened on Black Friday.
Nineteen years ago, the day after Thanksgiving, undefeated Nebraska traveled to rival Colorado and ran into a stampede: 62-36.
Husker football has never been the same. From the Rocky Mountains that afternoon, it's been all downhill.
Nebraska's 26-20 loss to Iowa on Friday was the program's 100th loss since Colorado 2001. So being a glutton for punishment, I decided to rank them according to the pain inflicted on the Big Red fan base.
From the Rose Bowl to the Independence Bowl, from Blacksburg to Lubbock to Eugene to Happy Valley. You'll find eight losses to Wisconsin; seven against Iowa; six to Texas, Colorado and Ohio State; five against Oklahoma and Northwestern. You'll find Southern Miss, Northern Illinois and Troy, too.
I first compiled a list like this in October 2015 during the snakebitten first year of Mike Riley. At that point, the Huskers had dropped 66 games since November 2001. Never in my wildest dreams did I believe that Nebraska would get to 100 only five years later. But here we are …
My subjective criteria for measuring most painful: 1) how long the loss lingered; 2) how the game ended; 3) significance of the game; and 4) level of embarrassment or ineptitude.
The exercise provides valuable perspective on Nebraska's hellish 19 years, but please do not read this while chewing on leftover turkey. You might choke and, frankly, I don't want to be sued.
The list of Nebraska's 100 most painful losses …
98 — Colorado 2018 (33-28)
This should've hurt worse. But it was Scott Frost's opener, and Adrian Martinez looked mighty intriguing.
86 — Colorado 2007 (65-51)
White pants, white flag. The Huskers gave up 41 after halftime. The next morning, Osborne put Callahan out of his misery.
81 — Colorado 2002 (28-13)
After building a 13-7 lead, Nebraska's offense broke down and the Sea of Red parted early. "I guess they wanted to beat the traffic," Dahrran Diedrick said.
49 — Colorado 2004 (26-20)
Memorable only for its consequences — the first losing season since 1961 and first bowl-less season since '68. "Great empires, they fall," Dailey said. "Great leaders, they fall. And great college football teams, they fall."
21 — Colorado 2019 (34-31)
With a 17-0 halftime lead, the idea of losing didn't seem possible. Then the offense stalled and the defense wilted and suddenly Frost's second year felt like an extension of his first. "I've only been part of a couple that are tougher than this," he said.
2 — Colorado 2001 (62-36) … (should have been No. 1)
No. 1 Nebraska hadn't lost to CU in 11 years, but 18 minutes into the game, it trailed 35-3. The Buffs finished with 582 yards. "This is pretty much a nightmare," Eric Crouch said. Nebraska arguably still hasn't woken up.
1 — Texas 2009 (13-12)
How could a game nobody expected Nebraska to win be the most painful loss in 19 years? Because the Blackshirts produced arguably their best performance in school history. Husker fans thought they had finally toppled Texas. Then officials restored one second.
You know the rest.
–
—–
August 25th
… CU in a few minutes … 
Defensive lineman Jalen Sami: "I'm looking forward to this season and everything I can do"
From the Daily Camera … Listed as a sophomore, Jalen Sami is still considered a young player, but the Colorado defensive lineman is actually a seasoned veteran aiming to take his game to a new level this year.
Sami graduated from Vista Ridge High School in Colorado Springs in 2017, just a few months after the Buffaloes won the Pac-12 South title in 2016. Since then, he's been on a long journey that could last for another three seasons if he wants.
A grayshirt in 2017, Sami enrolled at CU in January of 2018. A knee injury that season kept him on the sidelines, but he started 11 games in 2019. Last year, he played in five of CU's six games, but, of course, the NCAA declared that the season didn't count towards eligibility because of the COVID-19 pandemic.
So, despite being 22 years old and four years removed from high school, Sami is an improving "young" player with a lot of motivation this season.
After starting 11 games as a redshirt freshman in 2019, Sami was expected to improve in 2020. It turned out to be a year that didn't live up to his expectations.
In 2019, he recorded 25 tackles in 411 snaps (one tackle every 16.4 plays). Last year, he had three tackles in 166 snaps (one for every 55.3 snaps).
"Some of it was I had an ankle injury, but I was playing through it," Sami said. "I just wanted to do whatever I could to help the team, especially with not having that spring ball or that offseason training and just coming in. I had some other family issues that I was working on but got that handled and I came in had a good season. Not the best that I wanted, but I'm looking forward to this season and everything I can do."
… Continue reading story here …
–
—–
Rick George: Update to Buff Nation
… Related … Transcript of Rick George August 24th press conference … from CUBuffs.com …
From CUBuffs.com …
I'm excited about today's announcement regarding the Pac-12's alliance with the ACC and Big Ten. This alliance is a collaboration on the future evolution of college athletics and inter-conference scheduling. All 41 world class institutions across these three conferences share similar student-athlete focused values, are grounded in their support of broad-based athletic programs and provide similar opportunities for student-athletes as part of the educational mission of each institution.
This alliance will directly benefit our student-athletes in many ways. The collaboration among the 41 institutions will allow for further research in the areas of mental and physical health, student-athlete safety, and student-athlete wellness. Partnering with some of our peer institutions in this alliance on these projects is exciting and will further our excellence that we have established in the Pac-12.
This alliance is also exciting for our alumni and fans. The inter-conference scheduling will provide us the opportunity to schedule games coast to coast. We'll be able to set marquee matchups in all of our sports, all over the country. This will allow our fans even more opportunities to watch our student-athletes compete.
This alliance is committed to leading the nation in our support for student-athletes academically, athletically and through our programs that support our student-athletes in the areas of health, safety and wellness. Student-athletes have always been our number one priority at the University of Colorado and this alliance strengthens that priority and sets us up well as we enter into the future of college athletics.
Respectfully,
Rick
–
—–
August 24th
… CU in a few minutes … 
Former Buff Cliff Branch a finalist for the Pro Football Hall of Fame Class of 2022
From NBC Sports … Cliff Branch and Dick Vermeil are the first two finalists named for the Pro Football Hall of Fame Class of 2022.
Branch has been chosen as the senior finalist, while Vermeil has been chosen as the coach finalist, the Hall of Fame announced today. Their candidacies will be voted on the day before the Super Bowl, along with a contributor finalist who will be named next week and 15 player finalists who will be named in January.
The Class of 2022 will have between four and eight members. Branch and Vermeil will be voted upon separately from the rest of the class.
Branch was drafted by the Raiders in 1972 and played for them through 1986. He won three Super Bowl rings, was a three-time first-team All-Pro, led the league in receiving yards in 1974 and finished his career with 501 catches for 8,685 yards and 67 touchdowns.
Vermeil became the Eagles' head coach in 1976 and led them to the Super Bowl (losing to Branch's Raiders) in 1980. He retired after the 1982 season, citing burnout, but returned to coaching with the Rams in 1997. He led them to a Super Bowl victory in 1999 before retiring again, but just a year later he again came back, coaching the Chiefs for five seasons before retiring for good.
Branch died in 2019. Vermeil released a statement to the Hall of Fame saying, "I am overwhelmed. I'm not sure I belong there."
–
—
**Video: CU Athletic Director Rick George discusses Alliance**
From YouTube, courtesy of BuffsTV …
Rick George … "I'm excited about this announcement … We all like to compete, but through collaboration, we believe we can positively influence the future evolution of college athletics … This will increase excitement for our alumni and fans from coast to coast … Our student athletes will be our primary focus … This Alliance allows us to collaborate on issues, and brings stability to college athletics and the collegiate model … The instability in collegiate athletics is what we wanted to address with this Alliance … It's not a joke; it's serious; it's important … You don't need a contract if you trust the people you are working with … Our three commissioners have worked very hard together, looking at each other eye-to-eye … We have a lot of confidence in what we can do as a group moving forward … Our students will be able to compete on a larger stage, playing in some marquee games across the country … Being in all four time zones will be important for us in terms of visibility … The 41 institutions involved in this Alliance are all very like minded … I do think that expansion of the College Football Playoff is good. Whether 12 is the right number, I'm not sure of that yet … There will be a meeting at the end of September to see if 12 is the right number, or if there should be some modifications to it … Is eight or nine conference games the right number? We haven't come to any conclusions on that … We've been comfortable with a nine-game schedule. Could we get comfortable with an eight-game schedule? We could get comfortable with that, too … It's too early to have discussions about additional games against Nebraska, but we might create some new rivalries, with some great marquee games out there … It's not done to spite the SEC. It's about what's best for the collegiate model … This Alliance will bring some stability to collegiate athletics … ".
–
—
CU Leadership Council up to 22 players: "They're starting to take ownership and starting to govern themselves"
From the Daily Camera … One of the challenges Karl Dorrell faced in his first season as Colorado's head football coach was in finding players willing to speak up and lead.
With Dorrell and his staff being new to the team, and the COVID-19 pandemic significantly altering the natural off-the-field growth, it was coaches who led the way.
Dorrell isn't having trouble finding leaders this year.
"(In 2020), they were listening and doing everything that I asked them to do, but part of what I've asked them to do is govern themselves, too," Dorrell said Monday after the Buffaloes completed their 17th practice of the preseason. "That part took some time to develop. I think those things, those qualities really developed over summer.
"They're starting to take ownership and starting to govern themselves and understanding the purpose of everything that we do. They almost don't need us, in a way, and that's kind of the goal. I'm trying to get this team to realize that coaches can only take you to the water, but you have to drink it and make sure everybody is on the same page."
CU opens its season on Sept. 3 at Folsom Field against Northern Colorado (7 p.m., TV: Pac-12 Network) and team leadership is taking shape.
Junior safety Isaiah Lewis was one of those players who didn't say a lot in 2020 but is now stepping up as a leader. He's not alone, as CU has 22 players on its leadership council.
… Continue reading story here …
–
—–
August 23rd
… CU in a few minutes … 
Greg Brown returns to CU (for the fourth time), back as a volunteer assistant coaching defensive backs
From the Daily Camera … Greg Brown's coaching career has taken him all over the country, but the Colorado native is home once again.
Brown, 63, who was let go by Purdue in December, is working as a volunteer assistant, coaching the defensive backs. Brown is on the Buffs' staff for the fourth time. He coached CU defensive backs from 1991-93 and 2005-09 and was defensive coordinator from 2011-12.
"I coached with Greg back in the 90s here," CU head coach Karl Dorrell said. "He's an excellent coach. He had some time left on his (Purdue) contract, he has family here in the area … so he just doesn't want to get stale. I think a lot of coaches that are not in a full-time position from being employed full time, the last thing they want to do is just sit around and not do much.
"He's very familiar with this place, so he's going to be a guy that we can utilize as a resource and help us on the defensive side. He has a great level of expertise and I know him personally, so I think it's a win-win for us."
Brown coached two Jim Thorpe Award winners (Deon Figures and Chris Hudson) at CU and has four decades of experience at the collegiate and NFL levels.,
–
—
Buffs add a last-minute walk-on quarterback
From the Daily Camera … The Colorado Buffaloes have added some depth at quarterback.
James Mott, who played the 2019 season at the University of Chicago, is joining the Buffs as a walk-on.
While schools can't add eligible scholarship players at this point, they can add walk-ons before the first day of classes. CU starts classes Monday and Mott was accepted and enrolled just in time.
CU was in need of another quarterback after sophomore JT Shrout suffered what was called by head coach Karl Dorrell a "significant injury" to his knee during a scrimmage on Aug. 14.
Shrout's injury left CU with only three quarterbacks on the roster: freshman Brendon Lewis, who is slated to start; and true freshmen Drew Carter and Jordan Woolverton, who is a walk-on.
A sophomore, Mott provides CU some depth and is expected to compete on the scout team. He has three seasons of eligibility.
As a true freshman at Chicago in 2019, Mott appeared in two games and completed his only pass, for five yards. Chicago, a Division III school, had its 2020 season canceled because of the COVID-19 pandemic.
In February, Mott announced on social media that he would be transferring to Florida Atlantic. Until recently, he was on the Owls' roster, but never went through a practice or took classes there, leaving him eligible to play at CU this year.
Listed at 6-feet, 195 pounds, Mott was a two-star recruit in 2019 coming out of St. Margaret's Episcopal School in San Juan Capistrano, Calif. A multi-sport athlete, Mott threw for 1,923 yards and 25 touchdowns as a senior while earning league MVP honors.
… Continue reading story here …
–
—–
August 22nd
… CU in a few minutes … 
Two Buff defenders make the All-Underrated Team at Pro Football Focus
From ProFootballFocus.com … PFF is uniquely equipped to name the most underrated players in America because it grades every player on every play in every game at the collegiate and professional level of football. And with the 2021 college football season just around the corner, it's time to do just that. Below is a team of the most underappreciated college football players set to take the field this fall.
Be sure to show this group more love. They deserve it.
Edge: Carson Wells, Colorado
Wells enjoyed a mini-breakout in the shortened 2020 season after a couple of years of subpar play. His 78.1 PFF grade, over 11 grading points better than his 2019 mark, ranked fourth in the Pac-12. Wells' run defense, in particular, stands out at the position. His grade in that facet ranked eighth in the Power Five, and his 14.8% run-stop rate placed second.
CB: Mekhi Blackmon, Colorado
Blackmon transferred to Colorado before the 2018 season after one year at the College of San Mateo and served in a limited role in his first season with the Buffaloes. He began 2019 as a starting outside corner but played in only four games before being shut down for the year with an injury. He came back fully healthy in 2020 and had a breakout year, starting all six of Colorado's games and allowing the lowest catch rate of any outside cornerback in the Pac-12. He also tied for first among that same group in forced incompletion rate. And he accomplished that despite playing a fairly high rate of press-man coverage.
Blackmon played press-man coverage on roughly 29% of his coverage snaps in 2020. On the 10 targets he saw on those plays, Blackmon allowed no catches while forcing four incompletions. His grade on those plays trailed only LSU's Eli Ricks for the best in the Power Five.
–
—–
August 21st
… CU in a few minutes … 
Neill Woelk: Ten Takeaways from second scrimmage
From CUBuffs.com … Colorado coach Karl Dorrell put his Buffaloes through their last major scrimmage of fall training camp Saturday, with both sides of the ball once again coming up with some big moments.
"It was kind of a give-and-take scrimmage," Dorrell said. "Offense had some good runs and passes and the defense stepped up and made a couple plays … I like where we're at. They're just battling each other and I love that part."
The Buffs are now less than two weeks away from their Sept. 3 season opener against Northern Colorado at Folsom Field (7 p.m., Pac-12 Network). Overall, it's been a successful training camp, although it has also been clouded by some costly injuries.
Our takeaways as we head down the stretch run before the opener:
1. Overall, the defense has made some big strides. This was no doubt a priority for the Buffs heading into camp as they continued to install and develop their new scheme under new coordinator Chris Wilson.
CU coaches are pleased with the progress thus far, especially with veteran linebackers Nate Landman and Carson Wells getting some snaps in Saturday's workout.
"It's good to see Nate out there," Dorrell said. "You can see his leadership, how confident the defense is when he's out there with Carson. When all those pieces are back and we're ready to roll, it's going to be pretty special … When they all are playing together and get better as we go, they have a chance to be a really good defense."
2. OLBs have developed. Nobody will be surprised if All-Pac-12 performer Wells has another big year. But one big plus of camp thus far has been the play of the other outside 'backers — Joshka Gustav, Jamar Montgomery and Guy Thomas. All three have had solid camps and turned in excellent efforts in Saturday's scrimmage, with each showing a knack for getting to the quarterback and playing well against the run. Montgomery appears to have improved in a big way, Gustav has picked up where he left off at the end of last season and Thomas has been consistent throughout. Having someone opposite Wells who has the ability to play in an opponent's backfield will be a huge plus — and this group has made steady improvement in that area.
3. Mark Perry has helped strengthen the back end of the defense. This could be the year that the two-time lettermen who has flashed in the past adds consistency to his game. Now back "home" at safety, he had a big interception in Saturday's scrimmage and also made plays against the run. A versatile player who has excellent speed and can play a physical game, Perry could give the Buffs a talented and experienced back end of the defense.
… Continue reading story here …
–
—
CU's 2016 season to be featured on Pac-12 Networks
… I'll try to post this again Wednesday morning, but if you want to set your DVR's now … 
From the Pac-12 Networks … Colorado fans can enjoy five throwbacks from the team's 2016 campaign on Wednesday, August 25, starting at 6 p.m. PT / 7 p.m. MT with Ahkello Witherspoon's interception in the end zone with 48 seconds remaining to seal Colorado's victory over Oregon. Then-No. 12 Colorado's victory over then-No. 20 Washington State behind Phillip Lindsay's 144 rushing yards can be relived at 9 p.m. PT / 10 p.m. MT, and the Pac-12 South title-clinching win over then-No. 21 Utah follows at 10 p.m. PT / 11 p.m. MT.
–
—
Pac-12 Commissioner Kliavkoff: Football in Five Years "Likely to Look a Lot Like it Looks Today"
From Las Vegas Journal-Review … Review-Journal: Is there anything you can tell us about realignment and its impact on the Pac-12?
Kliavkoff: "I think we're really, really happy with the 12 that we have in the league. The opportunity to revisit that following Texas and Oklahoma has certainly presented itself. I am not actively poaching any school or convincing anyone to leave their existing conference, but I wouldn't be doing my job if I wasn't listening to schools that wanted to go in the Pac-12, and we've had a lot of them reach out. Probably all of the ones you would expect and several you'd be surprised by.
"We have taken initial meetings with everyone that has expressed an interest. We have a working group … who are together deciding on what to recommend … At the end of the day, they'll make the decision about whether or not to offer admission to the Pac-12 to any other schools."
Review-Journal: Do you have a deadline?
Kliavkoff: "There's no hard deadline related to any of this, but I would say I don't think it's good for college athletics given the vibration that's going on as a result of the Texas and Oklahoma news. The quicker we can dampen that vibration, the better. We will have a decision on whether we intend to expand or not in the next couple of weeks."
Review-Journal: Where do you see college athletics in five years?
Kliavkoff: "I think five years from now it's likely to look a lot like it looks today, with some exceptions at the margins. I think all of the talk about super conferences and the reclassification of some of the existing conferences is not necessarily going to happen."
Review-Journal: That could surprise some people.
Kliavkoff: "If you ask me about 10 or 20 years from now, it may be different, but it seems like a lot of what drives this are the media-rights deals. In the next three to four years, three of the Power Five conferences are going to renegotiate those deals, but I think the membership of those conferences are going to look a lot like they do today."
–
—–
August 20th
… CU in a few minutes … 
Neill Woelk Offensive Line preview: "Do we have quality depth? That's something we're working on"
From CUBuffs.com … Colorado fans are expecting a big year this season from the Buffaloes' run game, and for good reason. CU's running backs room is loaded with talent.
But if reigning Pac-12 Offensive Player of the Year Jarek Broussard and his cohorts are going to put up some big numbers in 2021, they'll need exactly what the Buffs had in 2020: big fellas up front to open up big holes in the trenches.
"The reason we ran for so many yards is not just because of Jarek Broussard," said Buffs offensive coordinator Darrin Chiaverini recently. "It's the O-line. Those guys do a great job."
CU's offensive line did indeed put together a stellar season in 2020. Along with paving the way for a run game that averaged 218 yards per game on the ground in five regular season games, the Buffs also gave up just six quarterback sacks in those five games.
This year, the core of that O-line group is back, beginning with junior center Colby Pursell (20 career starts) and senior left guard Kary Kutsch (16 career starts). Other returnees with considerable experience include sophomore tackle Frank Fillip (eight starts), sophomore guard Casey Roddick (six starts) and junior guard/tackle Chance Lytle (three starts).
The Buffs also added a pair of transfers in the offseason who could contribute immediately in tackle Max Wray (Ohio State) and interior lineman Noah Fenske (Iowa), and sophomore Kanan Ray is getting plenty of work in fall camp at guard and tackle. Redshirt freshman Jake Wiley is getting plenty of snaps at tackle with the No. 1 group after a productive spring, and freshman Gerad Christian-Lichtenhan is also receiving some opportunities with the top two groups in training camp.
Add the presence of a handful of other young returnees and some true freshmen, and O-line coach Mitch Rodrigue finally has enough players to give the Buffs some depth at a position group that was lean in that area as recently as last spring.
"It depends on how you describe depth," Rodrigue said recently. "We do have bodies — in the spring, we didn't even have bodies. Do we have quality depth? That's something we're working on. It's much better than in the spring, but it's a work in progress."
… Continue reading story here …
–
—–
August 19th
… CU in a few minutes … 
Will QB Drew Carter be ready if needed? – "He's a play away from being in the game"
From the Daily Camera … All along, Colorado's plan with Drew Carter has been to let him work out of the spotlight and spend this season getting acclimated to college football.
The Buffaloes now have a sense of urgency to get Carter up to speed.
On Saturday, sophomore JT Shrout suffered what Dorrell called a "significant injury" to his knee, which means returning freshman Brendon Lewis is the starter. That duo has battled for the starting job all offseason.
Carter, a true freshman from Tigard (Oregon) High School, is the only other scholarship quarterback on the roster.
"Drew's now our No. 2, so he gets the (second-team) reps," head coach Karl Dorrell said. "That's usually very difficult to get a guy ready in your first year at that position, but it can be done. I've done it before."
Although this is only Dorrell's second season at CU, he's already shown a preference to let true freshman quarterbacks sit their first year. Lewis was never really a part of the competition to start in 2020 and didn't play until the Alamo Bowl — after backup Tyler Lytle transferred.
Carter was never really in CU's competition this year, either, but his chances of playing dramatically increased with Shrout's injury.
"He understands the scope of him needing to bring up his game as fast as we can bring it up," Dorrell said. "He's a play away from being in the game if something happens to B-Lew."
… Continue reading story here …
–
—–
August 18th
… CU in a few minutes … 
Safety Chris Miller is effective when healthy (12 games in four years): "I don't let injuries get me down"
From the Daily Camera … Chris Miller could have moved on from football and nobody would have blamed him.
After all, during his first four seasons at Colorado, Miller has appeared in only 12 games because he's dealt with numerous injuries, including a torn ACL, fractured thumb, torn hamstring and two shoulder injuries.
This month, however, the 6-foot, 190-pound safety from Denton, Texas, is healthy and angling to make an impact in his fifth season with the Buffaloes.
"It's going pretty good," Miller said. "I'm just out there communicating and getting good with the new playbook with (defensive coordinator Chris) Wilson and the rest of my defensive teammates.
"I feel like I've been out here every practice doing my thing and I feel like I haven't really missed a beat. So really it's just getting out there, get to the season and play."
One of the most talented players on CU's defense when he is healthy, Miller came to CU as a cornerback but transitioned to safety last year. Every time he has seemingly gained some momentum, the injury bug bites again. In 2020, he played in only two of CU's six games because of a shoulder injury.
A love of football, a good support system and an upbeat attitude have kept him going.
… Miller is competing for a starting role at safety, enjoying the daily work with fellow safeties Isaiah Lewis and Mark Perry, along with the rest of his teammates.
"It's been good," he said. "We've all been out there competing, conversing, just working out all the kinks of our defense and just a lot of talking, so it's good ball."
… Continue reading story here …
–
—–
August 17th
… CU in a few minutes … 
Newly anointed starter Brendon Lewis focused: "A lot less playing around, more locked in"
From the Daily Camera … Alex Fontenot has noticed a change in Colorado quarterback Brendon Lewis this week.
In the three days since sophomore JT Shrout injured his knee, thus ending the quarterback battle and making Lewis the starter, Fontenot has seen laser-sharp focus from the new leader of the offense.
"A lot less playing around, more locked in," Fontenot, a junior running back, said Tuesday of Lewis. "A lot less talking on the sideline. He's ready to go. He knows the role he has and he's ready to perform."
Mentally, Lewis has been ready for a while, but the unfortunate injury to Shrout, who will be sidelined indefinitely, has opened the door for the second-year freshman from Melissa, Texas.
"He's excited and he's more motivated than before, understanding the responsibility that he has," head coach Karl Dorrell said Monday.
Even before Shrout suffered what Dorrell called a "significant" injury on Saturday, Lewis was motivated and eager to lead the Buffs this season. CU's 2020 starter (Sam Noyer) and top backup (Tyler Lytle) have both transferred and Lewis has seized the opportunity all offseason.
… Continue reading story here …
–
—
CU season ticket renewals at 78%
Tweets from Brian Howell at the Daily Camera …
As of Monday evening, Colorado has sold 18,640 season tickets, plus 5,838 student sport passes. The student number is ahead of normal considering school hasn't started yet. CU expects to hit the max on student passes, which is around 12,000. 
Season ticket renewal rate was at 78%, which is a bit low, but I'm told a factor in that was that Nebraska fans bought season tickets 2 years ago to get tickets to that 1 game, and naturally didn't want to renew this year. Otherwise, renewal rate likely would have been over 80%.
Personal note … My season tickets are in Section 218, which is on the 50-yard line in the East Stands … so pretty good seats. Checking out the available seats for the UNC game, it appears that less than half of the seats available in 218 have been sold. Unless there is a significant run up in ticket sales in the next two weeks, it could be pretty quiet at Folsom for the debut of Ralphie VI …
–
—
Neill Woelk Profiles CU's Outside Linebackers – In Search of a Partner for Carson Wells
… Related … "CU at the Game Podcast … CU Fall Preview: Defense"
From CUBuffs.com … Colorado outside linebacker Carson Wells spent so much time in opponents' backfields last year, he could have been charged rent.
In six games, Wells recorded 17 tackles for loss — including 6.5 sacks — and led the nation in tackles for loss per game. He also notched five quarterback hurries, eight third down stops, five pass breakups and an interception.
The 6-foot-4, 250-pound junior was an easy choice as a first-team All-Pac-12 selection, and his return to the CU lineup is one reason college football guru Phil Steele has named the Buffs' overall linebacking corps the No. 7 group in the nation.
The big question for Colorado this year is who will step up and seize the job opposite Wells in OLB coach Brian Michalowski's group.
There are several solid candidates, each of whom gained some experience last season.
Freshman Joshka Gustav, whose main role was a pass rush specialist last year, played 91 snaps in 2020 and finished with a team-leading seven quarterback hurries. Junior Guy Thomas started in four games and finished with seven tackles; and junior Jamar Montgomery had 66 snaps on defense, including one start, and finished with four tackles.
Thus far in fall camp, all three have had their moments, but no one has yet stepped up to stake a clear claim to the other No. 1 spot.
"Carson's our most-established outside 'backer, a guy that's been a multi-year starter and has been very productive," head coach Karl Dorrell said last weekend after the first scrimmage of camp. "We know where he's at. The other guys, we feel really good about, but they're still pretty close. It's not like this night-and-day difference."
… Continue reading story here …
–
—–
August 16th
… CU in a few minutes … 
Transfer LB Jack Lamb: "Physically I feel really good, completely healthy right now"
From the Daily Camera … Colorado's scrimmage at Folsom Field on Saturday didn't offer much of a season preview of the inside linebacker position.
All-American candidate Nate Landman sat out to keep his body fresh. Veterans Jonathan Van Diest and Robert Barnes didn't participate either. It did, however, give newcomer Jack Lamb a good opportunity to play.
A graduate transfer from Notre Dame, Lamb was involved with several defensive plays throughout the day. It was the latest sign that Lamb has put some injury troubles behind him as he competes for playing time with the Buffs.
"Physically I feel really good, completely healthy right now," Lamb said early in camp. "I feel like I'm in really good shape. Especially being out here in this altitude, it's been nice for getting in shape, too, so I feel good.
Lamb played three seasons at Notre Dame, but the 6-foot-4, 230-pounder dealt with several injuries. That led to him falling on the Fighting Irish depth chart and making the move to Boulder.
"It's been really exciting, just a whole new environment," he said. "A lot different than Indiana, obviously, in terms of weather, scenery and all that. Also just meeting all these new dudes, everyone's been great so far."
… Continue reading story here …
–
—–
August 15th
… CU in a few minutes … 
Profile: CU Hall of Famer Chris Brown
From the Daily Camera … Nearly two decades after the fact, Chris Brown still hears about one moment of his career at Colorado more than any other.
CU's 62-36 thrashing of No. 2-ranked Nebraska on Nov. 23, 2001, is one of the most satisfying wins in Buffs' history and it was Brown leading the charge. That night, the star running back scored six touchdowns — still a school record — in the rout of the hated Cornhuskers.
"Everybody thinks about that one, no doubt about it," said Brown, who had 198 rushing yards and scored three of his touchdowns in the fourth quarter to put the game away. "That was just such a big game. … It meant so much to a lot of people."
Brown's stellar CU career was much more than that remarkable game, however, and this year he is one of nine members of the CU Athletic Hall of Fame 2021 class. The class will be inducted during a ceremony the first week of November.
"It completely caught me off guard," Brown said of receiving the Hall of Fame call from CU athletic director Rick George. "I wasn't expecting that. To hear that come out of his mouth, I was very surprised."
To those who saw Brown play, however, it wasn't much of a surprise.
Brown played only two seasons at CU (2001-02), but he ranks seventh in program history in career rushing yards (2,690) and fourth in total touchdowns (34).
… Continue reading story here …
–
—–
August 14th
… CU in a few minutes …
Brendon Lewis has a good first scrimmage: "He's a baller, period. Point blank"
From the Daily Camera … Brendon Lewis had a good performance in Saturday's scrimmage and was clearly the Buffs' top quarterback for the day. He moved the offense consistently down the field and threw touchdown passes to tight ends Jared Poplawski and Alec Pell.
"I thought B-Lew did some really good things," Dorrell said.
Lewis, a second-year freshman, didn't take any deep shots through the air, but was sharp with this throws and ran for a couple of first downs.
"He's a baller, period. Point blank," Stanley said. "You guys saw what he did when he got into the (Alamo Bowl against Texas on Dec. 29), first game of the year for him last year. He got out, did his thing, treats it like a practice. He balls in practice and I already know what he can do on the field."
Carter, a three-star recruit who enrolled at CU in January, has been the clear No. 3 this fall. On Saturday, he got a chance to work with the second-team offense and led the Buffs to a pair of field goals in red zone situations.
"Drew Carter did OK, for his first scrimmage," Dorrell said. "I thought the operation side was a little slow, as you can imagine with freshmen. But I think it was good to get him some time and experience out there playing and he had a few nice plays, too."
–
—
Ashaad Clayton: "I've got the playbook down. Everything is going smooth to me"
From the Daily Camera … After a year away from home, a season of adjustments and some disappointment along the way, Ashaad Clayton has a familiar feeling this month as the Colorado Buffaloes go through preseason practices.
"It kind of feels like high school to me," the freshman running back said.
Of course, playing at CU is a much different level of football than Clayton played at Warren Easton High School in New Orleans. But, at Warren Easton, he was a star, rushing for 2,264 yards and 32 touchdowns as a senior and leading the Eagles to the state championship game.
As a freshman with the Buffs last year, he was homesick and barely touched the ball. Now, Clayton, who was a four-star recruit in the 2020 class, finally has the confidence back that he carried in high school.
"I'm doing good," he said. "My body is feeling good, I'm moving, playing faster. I've got the playbook down. Everything is just going smooth to me."
During the 2020 season, CU ranked 23rd nationally in rushing, with 212.33 yards per game. It was the first time CU averaged at least 200 yards since 2002 (241.2), but it was really a one-man show at running back.
Jarek Broussard ranked third nationally with 149.2 yards per game, while the rest of the backs combined for 16.7 yards per game.
… Continue reading story here …
–
—
Neill Woelk previews CU running backs 
From CUBuffs.com … Safe to say, the Colorado Buffaloes have a wealth of talent at running back this year.
They have last year's Pac-12 leading rusher and Offensive Player of the Year, Jarek Broussard, who burst onto the scene with 895 yards and five touchdowns in six games, finishing third in the nation with a 149.2 average.
They have Alex Fontenot, the Buffs' leading rusher in 2019, when he rushed for 874 yards and five touchdowns.
And, they have a host of relatively untested but talented youngsters angling for their shot, including Ashaad Clayton (31 yards, two TDs in just three games last year), Joe Davis (37 yards last season), Jayle Stacks (a versatile back who can play fullback as well) and Deion Smith (returning from a knee injury).
But the number that stands out the most from last season? Try team rushing yards per game, a robust 212.3 — third-best in the Pac-12 and 23rd in the nation. The last time CU averaged more than 200 yards per game on the ground was 2002, when Chris Brown and Bobby Purify helped Colorado average 241.2 per game.
Now, the trick will be to see if the Buffs can maintain that average over a 12-game regular season.
"I loved the way we ran the football," CU offensive coordinator Darrin Chiaverini said of last season. "If you can go over 200 a game in this conference consistently, you're going to win football games."
But one 2020 number that will almost certainly drop this year is Broussard's average carries per game. With Fontenot out for the entire season with an injury and CU's young players still learning the system, Broussard averaged 26 carries per game. Even in a six-game season, that workload took its toll, and it's almost a certainty that Broussard's carries per game will be reduced.
… Continue reading story here …
–
—–
August 13th
… CU in a few minutes …
You know it's Friday the 13th when … an email with this guy shows up in a Buffs4Life newsletter …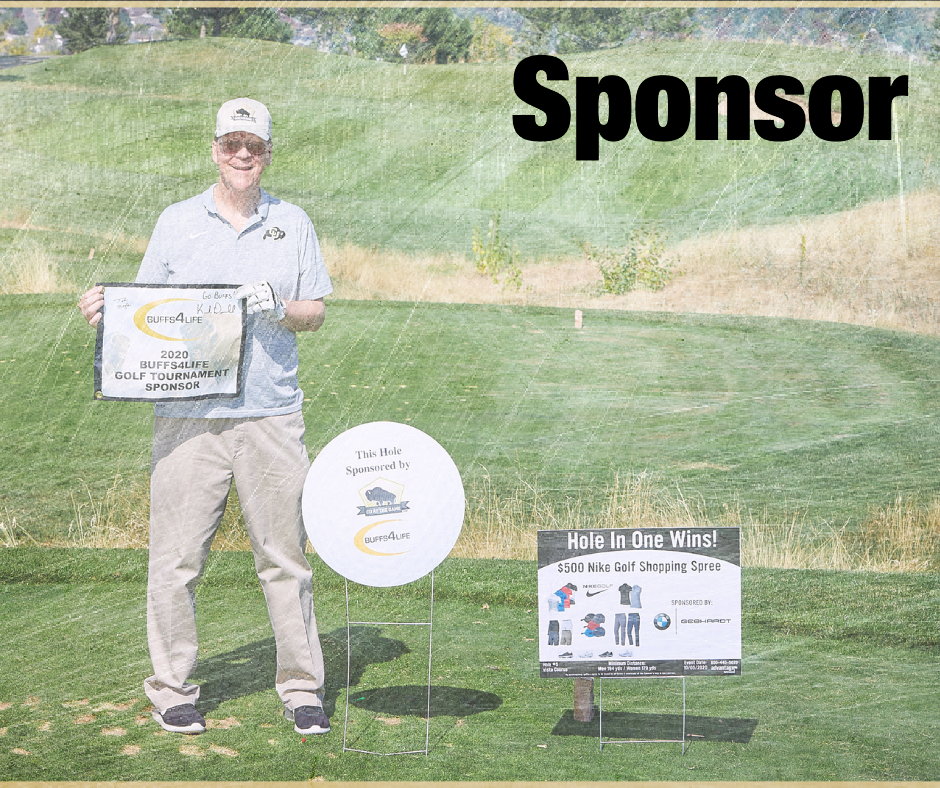 –
—–
August 12th
… CU in a few minutes … 
Goal One for center Colby Pursell: Stay healthy "It's obviously a huge deal"
From the Daily Camera … As a leader of the Colorado offensive line, Colby Pursell has some high hopes for his group and the offense in general.
Pursell's primary personal goal, however, is simple: Stay healthy.
"It's obviously a huge deal," the fifth-year junior center said. "Even without the football component, wanting to be healthy is just what people should want to be. I try to be healthy all the time, I try and do what I can; try and get extra rehab when I can. I try to do extra pre-hab that I can to make sure that I'm healthy. If something doesn't go my way, it doesn't go my way."
After starting all 12 games at center in 2018, he missed five games in 2019 after he had his gallbladder removed midway through the season. Last year, he missed three of the Buffs' six games with another injury.
A week into preseason camp, Pursell is feeling good and excited about the progress of the Buffs in the trenches.
"I think we're getting better," he said. "There's some new things that we're trying to implement, some different techniques. I think we're improving on them daily. I think we're becoming more of a cohesive unit. We've got some more parts in and I think we're meshing very well."
… As a group, the Buffs have a good mix of veterans and youth. Leading the way is Pursell and guard/tackle Chance Lytle.
"We've both been here about the same amount of time," Pursell said. "We're trying to bring people along, try to set expectations, teach people that need help. We've got three new freshmen and they need help. They have to learn things and we're trying to bring it to them."
When healthy, this could be the best line CU has had in a few years, but there is still work to be done, Pursell said.
"There's definitely the potential to do it," he said. "We have some good pieces in there, for sure. It doesn't matter about the individual pieces; we have to collectively move as one."
… Continue reading story here …
–
—
Mark Johnson interviews former Buffs Brian Cabral and Matt Russell
From YouTube, courtesy of Colorado Football …
–
—–
August 11th 
… CU in a few minutes … 
Tight end understatement: "There's some depth there"
From the Daily Camera … In Brady Russell, the Colorado football team has one of the best and most experienced tight ends in the Pac-12 Conference.
Outside of Russell, however, the Buffs are a work in progress at the position.
CU has 10 tight ends on the roster, including eight on scholarship. Five of those scholarship tight ends are freshmen.
"There are different body types that are in that position, but we want to have the best balance of guys that can run and do run blocking and pass receiving, things like that," CU head coach Karl Dorrell said.
Russell, who missed most of the 2020 season with a leg injury, is back and leading the group, but the challenge of the coaching staff is developing the others.
Redshirt freshman Alec Pell, who was converted from linebacker during the 2020 season, and returning freshman Caleb Fauria are two young tight ends that have stood out during the first week of camp.
"(Pell) is growing and getting better and is getting better in his receiving game," Dorrell said. "He's doing better in his run blocking, too. Caleb Fauria, I think he's made some steps of improvement since the spring, and he did some work over the summer. He looks like he's been really working at it, looks more comfortable out there."
True freshman Erik Olsen, from Heritage High School, is also having a good camp after sitting out part of the spring with an injury.
"Erik Olsen is probably a notch or two behind (Fauria) in terms of where he's at from his growth, but Erik is really a talented kid," Dorrell said. "We want to get him to be a factor for us this year."
The tight end group also includes super senior Matt Lynch, a former walk-on who is in his third year playing tight end after starting his career as a quarterback at UCLA. Junior Jared Poplawski hasn't appeared in a game since 2017 because of injuries, but Dorrell said Poplawski, "has been a pleasant surprise. He's back in the mix and getting himself some quality reps."
Walk-ons Nico Magri and C.J. Schmanski, who both filled in for Russell last year, and freshmen Louis Passarello and Austin Smith are also in the mix.
"There's some depth there," Dorrell said. "We're trying to figure out how that's going to sort out, in terms of the depth chart. I'm encouraged that we have enough pieces, which is completely different than we had a year ago."
–
—
DL Na'im Rodman looking for more playing time: "I feel like I'm a way smarter player"
From the Daily Camera … Last year, Na'im Rodman didn't play as much while he adjusted to new line coach Chris Wilson, but was routinely praised during this past spring and has carried that into the first week of preseason camp this month.
"Anything I feel like I struggled on in the spring, I've just tried to work on that and just keep building off of that and try to become the most complete defensive player I could be," Rodman said.
Rodman had minimal impact in playing just 89 snaps last year but said the season helped him get better and learn from veterans Terrance Lang, Mustafa Johnson and others.
"It was just harder to learn different techniques and stuff," he said. "I used that year to sit back and watch the older guys, like T-Lang and Mustafa, watch how they do it. They helped me out and they helped me get better and I used that to pick me up and keep going."
This season, the Buffs have a young group at defensive line. Wilson, the Buffs' defensive coordinator, is working to get that group up to speed before the Sept. 3 opener against Northern Colorado.
"When your fronts become great, your teams become great," Wilson said. "Every place I've been where you win championships, you are dominant up front. And so we've got to get more guys going that direction. And I've been pleased with Na'im. He's been leading that progression for us."
Now in his third year at CU, Rodman can see a change in himself.
"I feel like I'm quicker," he said. "My change of direction is way better. I'm way better with my hands in pass rushing and most of all, I feel like I'm a way smarter player."
… Continue reading story here …
–
—–
August 10th
… CU in a few minutes … 
Neill Woelk previews CU defensive line
From CUBuffs.com … No matter the scheme, no matter the game plan, no matter the coaching staff, there is one simple, universal truth when it comes to football defense:
It all starts up front. If the big men in the trenches aren't salty, a defense is behind before the game ever starts.
Clearly, Colorado defensive coordinator/defensive line coach Chris Wilson is a proponent of that truth. Wilson's career has included stops at elite college programs and Super Bowl champion NFL franchises — and through it all, he's seen one constant.
"When your fronts become great, your teams become great," Wilson said Monday after the Buffaloes' fifth practice of fall training camp. "Every place I've been where you win championships, you are dominant up front. We have to get more guys going that direction."
The Buffs do have a good foundation in that regard, beginning with returning starters Terrance Lang and Jalen Sami.
The 6-foot-7, 285-pound Lang, a second-team preseason all-Pac-12 pick by Phil Steele, has a prototype defensive end frame. The junior had his best year as a Buff in 2019, when he finished with six sacks and nine third-down stops, and last season led all CU defensive linemen in snaps played with 304.
This year, CU coaches are expecting even more from a player who is being projected as a next-level lineman.
–
—
**Video: Mark Johnson interviews DL Jalen Sami and DB Isaiah Lewis**
From YouTube, courtesy of BuffsTV … Sami talking up S&C Coach Shannon Turley and how the coaching staff is stressing winning games up front … Lewis talking about taking on a leadership role in the defensive backfield … 
–
—–
August 9th
… CU in a few minutes … 
Brendon Lewis on QB race: "I can only control what I can control … I do the best I can, and then, whatever happens, happens"
From the Daily Camera … Brendon Lewis said he has "grown tremendously" since arriving at CU as an early enrollee in January of 2020 and continues to study the playbook and learn from Langsdorf.
"Coach Langs has helped me tremendously," Lewis said. "He's really taught me. He's really the reason why I've grown so much because he's so smart and knows a lot about the game."
Shrout is on his third different coordinator and position coach during his college career and said he continues to absorb anything he can from coaches and teammates.
While their paths and styles may be different, both are energized by the opportunity.
"I think it definitely gives you a boost of confidence because you know you legitimately have a shot out there," Shrout said.
As for the status of the competition, Langsdorf said it's close and added, "We're so much further along" than last year because of a full offseason.
Lewis said, "That's a coach Langs question" when asked how close the competition is at this point, but added, "He posts a new sheet every day with our percentages, completions, reps and all that, so we know; we can see how we're doing."
It's a battle that will continue deep into camp, and Shrout said the best course of action is to keep working.
"You compete until they tell you," he said. "That's the coach's decision. … I can only control what I can control, so you go out there each day and do the best I can, and then, whatever happens, happens."
–
—–
August 7th
… CU in a few minutes … 
Optimism at cornerback: "I think now we have at least a solid three deep on both sides"
From the Daily Camera … With Mekhi Blackmon and Christian Gonzalez excelling in 2020, there wasn't a lot of playing time for the rest of Colorado's cornerbacks.
When Nigel Bethel Jr. did get on the field, however, he played well.
This year, all three are back, along with sophomore Jaylen Striker and a talented trio of freshmen: Kaylin Moore, Nikko Reed and Tyrin Taylor.
"We have probably more depth now than we had a year ago where we were just concerned about who are we going to play at corner," head coach Karl Dorrell said after Saturday's practice. "I think now we have at least a solid three deep on both sides."
Bethel plays a key role in that depth. A transfer from Miami, Bethel sat out the 2019 season due to the NCAA transfer rule – which has since been changed – but made his debut last year.
"I just looked for a better opportunity," he said of leaving Miami. "I felt like it was a good opportunity to come here and play football."
Bethel was solid in coverage last year, while also getting his first career interception against Arizona, stopping a Wildcats drive at the goal line.
… Continue reading story here …
–
—
The Athletic and the Ralphie origin story (with video from 1967 Bluebonnet Bowl)
From Stewart Mandel at The Athletic … All Glenn Porzak could say was, "Yes sir."
Then a Colorado sophomore, Porzak had been ushered into the broadcast booth prior to the 1967 Bluebonnet Bowl in Houston. Legendary play-by-play man Chris Schenkel delivered instructions to Porzak about how the ABC cameras would capture the first nationally televised run for the giant mammal Porzak and his friends called Ralph.
But as his mouth kept answering in the affirmative, Porzak's mind screamed something else …
"Sir, if you knew how little control I have over this buffalo …"
Nearly 51 years later, Savannah Spakes held the reins of a much larger female American bison at Folsom Field in Boulder. She'd waited for this moment since she told her parents as an elementary schooler that she'd one day help a buffalo run across a football field. When that gate opened prior to the 2018 Oregon State game, Spakes ran and simultaneously held on for dear life. Ralphie V, known to her friends as Blackout, covered 211 yards in 22.84 seconds and reached a top speed of 18.89 mph — but only because Spakes and four fellow handlers were holding her back.
"I blacked out after the turn," Spakes said when asked what she remembered from her first run.
Without the pesky humans, the best athlete in college football could run the 40-yard dash in about 2.33 seconds and could maintain that pace for several miles. She weighs about 1,200 pounds when fully grown. She boasts a maximum vertical jump nearly equal to her height.
And yes, she's a she. Because if she was a he, that weight would be closer to 2,000 pounds and there would be no handlers and no run. Why? Because no one could handle something that weighs a ton but also can jump six feet in the air and possibly outrace Usain Bolt.
Only under the influence of college football — simultaneously the world's best, dumbest and most fun sport — would a group of otherwise rational students get together and say something like this: "You know what would be fun? Running a live buffalo down the football field."
… Continue reading story here (subscription required) …
–
—–
August 6th
… CU in a few minutes …
The Buffs' defender with the most career snaps? DL Terrance Lang
From the Daily Camera … This season, CU will rely heavily on Terrance Lang, who has worked to become a more complete player and is the Buffaloes' most experienced defensive linemen.
After playing 263 snaps as a pass rush specialist in 2018, Lang was on the field for 72 percent of CU's defensive snaps in 2019. That number increased to 87 percent during the 2020 regular season.
"Right now I just see a great level of maturity," CU head coach Karl Dorrell said after Friday's practice. "Guys like him that have the physical size and talent, it's great that now the mental side has really picked up at a really, really high level."
Lang, who has eight sacks and 14 tackles for loss in his career, improved the mental side of his game this offseason. Following the 2020 season, he had shoulder surgery and missed spring practices, forcing him to step aside and take mental reps instead of physically being on the field.
"It was very hard (to sit out), but I got the chance to see from an outside perspective and learn and try to help my teammates, so it was good," Lang said.
Nobody on the Buffs' defensive line group has played more career snaps at the Division I level than Lang (1,155). Janaz Jordan and Jalen Sami are the only others that have starting experience. Defensive coordinator/line coach Chris Wilson is bringing the rest of the group along.
"There's not a lot of experience but we've got a lot of freshmen with a whole lot of potential," Lang said. "As long as they keep working and trusting coach Chris, we're going to be good."
… Continue reading story here …
–
—
CU Football Kickoff Luncheon set for August 20th
Buffs fans, you're invited to the 2021 Boulder Chamber Kickoff Luncheon on Friday, August 20, 2021 in the Indoor Practice Facility on the CU Boulder campus.  Fans can check-in at Team Store before the doors open at 11:30 a.m., followed by the program at 12:30 p.m.
 For questions or concerns please email: buffsevents@colorado.edu
call: 303-492-5497
Event Notes
Paid parking for this event is available in the Folsom Garage (lot 391). To access the garage, turn onto Stadium Drive from Folsom Street and take an immediate left into the parking garage. Parking will be $5 per car and will be provided to an on-site parking attendant. Credit card payment is preferred, cash payment will be accepted. From parking level P1 utilize the stairs or the elevator on the west side of the garage to go to Level 1. This will place you in the Team Store Lobby where you can check-in and head into the Indoor Practice Facility (IPF).
… Register here …
–
—–
August 5th
… CU in a few minutes … 
Dorrell happy with quarterback play: "I would say that is why I'm smiling"
From the Daily Camera … Following the first practice of preseason camp on Thursday, Colorado head coach Karl Dorrell was in a great mood.
"I would say that is why I'm smiling," Dorrell said when asked about the quarterback competition. "I thought both Brendon (Lewis) and JT (Shrout) really performed well today."
Lewis, a freshman, and Shrout, a sophomore transfer from Tennessee, split reps with the first-team offense in spring and will continue to do so in the early going of camp. Dorrell said CU will announce its starter at some point before the Sept. 3 opener against Northern Colorado.
"You can tell they're smooth in their transition going through progressions," Dorrell said. "They were authoritative with what their roles are on the offense and I didn't think they made any mistakes. They might have missed a throw here and there but I would say overall I thought they showed great command and great presence."
While there is much work to be done before settling on a starter, Dorrell was pleased with the start by Lewis and Shrout.
"We scrutinize every rep and whether it's a mental mistake or a missed throw or missed read," Dorrell said. "We're tabulating every aspect for both of those guys. They both have embraced the competition, which I like. They both add different qualities to the offense, and both of them can be very dynamic players. First and foremost, they're great teammates; that's what I like. They're into it, they're into this football team, they want to lead."
… Continue reading story here …
–
—
NCAA recommends weekly tests for unvaccinated athletes
From ESPN … Unvaccinated college athletes should be tested weekly for COVID-19, wear masks in most situations and be quarantined if exposed to the virus, while vaccinated individuals should not be tested routinely, according to the NCAA's latest health and safety recommendations released Wednesday.
The updated guidance mostly follow CDC recommendations and come as football practice starts across the country. They also come at a time when the highly transmissible delta variant has led to some regional spikes in COVID infections.
The NCAA recommends fully vaccinated individuals not be subjected surveillance testing before or during the season unless they exhibit symptoms, or based on a risk assessment of a documented close contact with COVID-19.
While unvaccinated individuals would have to quarantine if they came in close contact with a confirmed COVID-19 case, those who are vaccinated could remain with the team while masking in public indoor settings for up to 14 days. That period of time could be shortened by a negative test or if an assessment determines the contact was not high risk.
Anyone who tests positive for COVID-19 would need to be in isolation for 10 days, and at least 24 hours after not needing medication to get past a fever.
"Current vaccination rates remain inadequate to provide community-level immunity," said Brian Hainline, the NCAA's chief medical officer. "It is essential that member schools work in concert with federal, state and local public health officials to develop COVID-19 prevention and management strategies that make sense for them."
The new NCAA guidelines recommend masking for everyone during team travel and during indoor settings, and for unvaccinated individuals to mask and practice social distancing in most situations away from the actual competition and practice, regardless of the setting.
… Continue reading story here …
–
—–
August 3rd 
… CU in a few minutes … 
S&C Coach Shannon Turley gets endorsements from players: "He is a breath of fresh air, honestly"
From the Daily Camera … Drew Wilson spent five years leading the strength and conditioning program for the Buffs and he worked for three head coaches in that time. Players often had high praise for Wilson's work and there were positive results on the field, including two bowl appearances in his five seasons.
The transition to Shannon Turley has paid off in the early going, however. While in Hollywood last week, I asked receiver Dimitri Stanley and linebacker Nate Landman about their new strength and conditioning coordinator.
"He is a breath of fresh air, honestly," Stanley said. "A guy that really knows what he's doing. Not that Drew didn't know what he was doing, but it's just different."
Turley was highly respected during his time at Stanford for his approach. Of course, lifting weights and cardiovascular work are involved, but Turley puts a heavy emphasis on mental health, injury prevention and nutrition.
"It's kind of more focused on like the little muscles," Stanley said. "It's kind of more focused on how your body feels, making sure your body is at peak performance. I like that, more than just kind of getting under the bar and squatting heavy, cleaning heavy. I just like focusing more on your body. I think that's more beneficial to me. I think I've seen changes in growth."
Landman, who has spent the offseason recovering from a ruptured Achilles' tendon, said Turley has played a significant role in getting him ready for preseason camp, which starts this week.
"Not only physically but just in the mental aspect, too," Landman said. "I think he's got great leadership qualities."
… Continue reading story here …
–
—–
August 2nd 
… CU in a few minutes … 
2021 COLORADO BUFFALOES FALL CAMP NUMERICAL ROSTER
... Note on senior defensive lineman Jeremiah Doss being lost for the season due to a knee injury … Originally from Jackson, Miss., Doss began his college career at Hinds Community College. Doss transferred to CU in January of 2019. He played a total of 98 defensive snaps and recorded one tackle during his two seasons with the Buffs. Doss could petition for a sixth year of eligibility to play as a senior in 2022, but it's way too early to know if that will be explored as an option … 
—
OFFENSE (53) 
 (Grey helmets, black jerseys, grey pants)   (QBs: gold jerseys)  
 0 Ashaad Clayton, TB 
 2 Brenden Rice, WR 
 3 Chase Penry, WR 
 5 La'Vontae Shenault, WR   
6 Daniel Arias, WR 
 7 J.T. Shrout, QB  
 8 Alex Fontenot, TB 
 9 Drew Carter, QB 
 10 Jaylon Jackson, WR  
 12 Brendon Lewis, QB 
 14 Dimitri Stanley, WR 
 15 Montana Lemonious-Craig, WR  
16 Jordan Woolverton, QB  
18 Caleb Fauria, TE 
 20 Deion Smith, TB 
 22 Ben Finneseth, WR 
 21 Alec Pell, TE 
 23 Jarek Broussard, TB 
25 Jack Hestera, WR  
 28 Joe Davis, TB 
 32 Noah Wagner, TB 
 33 Jayle Stacks, TB 
 38 Brady Russell, TE  
 44 Charlie Offerdahl, TB 
 51 Jack Seavall, OL 
 52 Joshua Jynes, OL 
 53 Noah Fenske, OL 
 54 Kanan Ray, OL 
 56 Jackson Anderson, OL 
57 John Deitchman, OL 
 58 Kary Kutsch, OL 
 60 Jake Wiley, OL 
 64 Austin Johnson, OL 
 65 Colby Pursell, OL 
 68 Edgar Amaya, OL 
 69 Gerad Christian-Lichtenhan, OL 
70 Casey Roddick, OL 
 72 Max Wray, OL 
 73 Ben Reznik, OL 
 74 Chance Lytle, OL 
 75 Carson Lee, OL 
76 Frank Fillip, OL 
80 Ty Robinson, WR 
81 Chris Carpenter, WR
82 Austin Smith, TE  
83 Michael Harrison, WR
84 Matt Lynch, TE 
85 Jared Poplawski, TE
86 C.J. Schmanski, TE  
 87 Erik Olsen, TE 
88 Keith Miller III, WR 
89 Louis Passarello, TE
98 Nico Magri, TE 
 DEFENSE (52) 
 (Grey helmets, white jerseys, grey pants)  
 0 Chris Miller, S 
 1 Guy Thomas, OLB 
 2 Jaylen Striker, CB 
3 Christian Gonzalez, CB  
4 Jamar Montgomery, OLB  
5 Mark Perry, S  
 6 Mekhi Blackmon, CB 
7 Marvin Ham II, ILB 
 9 Trustin Oliver, S 
 12 Quinn Perry, ILB 
 13 Justin Jackson, DL 
 15 Jack Lamb, ILB 
 17 Blayne Toll, DE 
 20 Robert Barnes, ILB  
21 Kaylin Moore, CB 
22 Toren Pittman, S  
 23 Isaiah Lewis, S 
 25 Nikko Reed, CB 
26 Carson Wells, OLB 
 27 Nigel Bethel, CB 
 28 Tyrin Taylor, CB 
 30 Curtis Appleton, S 
31 Jonathan Van Diest, ILB   
32 Ray Robinson, S 
 33 Joshka Gustav, OLB 
 34 Zephaniah Maea, ILB 
 35 Mister Williams, ILB 
 37 Trey Ortega, CB 
38 Steele Dubar, S 
41 Anthony Lyle, S 
42 Trevor Woods, S 
44 Devin Grant, OLB 
47 Matt Jacobsen, DB  
48 Zion Magalei, OLB  
49 Geno Macias, ILB 
50 Katin Suprenant, OLB  
 52 Mason Midgett, ILB 
 53 Nate Landman, ILB 
54 Terrance Lang, DL  
55 Blake Weiher, DL 
56 Mason Maddox, DL 
58 Alvin Williams, ILB 
90 Jayden Simon, DL  
91 Na'im Rodman, DL 
92 Lloyd Murray, Jr., DL 
 93 Ryan Williams, DL 
94 Janaz Jordan, DL 
95 Tyus Martin, DL 
96 Kanaan Turnbull, DL 
 97 Allan Baugh, DL 
99 Jalen Sami, DL 
 SPECIALISTS (7) 
 (Grey helmets, white jerseys, grey pants)  
36 Cole Becker, PK 
37 Mac Willis, PK 
43 Evan Price, PK 
45 Noah Hubbard, P  
57 Cameron Warchuck, SN 
87 Derek Bedell, SN 
89 Josh Watts, P 
Injured / Out For Season (2) 
13 Maurice Bell, WR 
18 Jeremiah Doss, DL 
2021 COACHING STAFF:
Head Coach: Karl Dorrell (2nd season at Colorado, 7th overall). Assistant Coaches: Darrin Chiaverini (OC/WR), Chris Wilson (DC/DL), Danny
Langsdorf (PGC/QB), Brett Maxie (DPGC/S), Bryan Cook (TE), Darian Hagan (RB), Demetrice Martin (CB), Brian Michalowski (OLB), Mitch Rodrigue (OL), Mark Smith (ILB),
Shannon Turley (S&C). Grad Assistants: Connor Boyd (D), Jason Grossman (O), Donovan Williams (O), one TBA (D). Quality Control: Matt Butterfield (O), Reggie Moore (O),
Chris Reinert (ST), Jeff Smart (D), William Vlachos (Blitz/Front Specialist).
CAPTAINS:
TBD. 
Lettermen Returning: 65 (32 offense, 29 defense, 4 specialists) Lettermen Lost: 20 (9 offense, 8 defense, 3 specialists)  Career/2020 starts in parenthesis; calculated by those with six-plus starts in 2020 or by who played the majority of snaps at a position.]  
Starters Returning (17; three or more starts/most snaps)—Offense 9 (tie at LG): TB Jarek Broussard (5/5), LG Chance Lytle (3/3), RT Frank Fillip   (8/6), LG Kary Kutsch (16/4), C Colby Pursell (20/3), RG Casey Roddick (6/6), TE Brady Russell (16/2), WR La'Vontae Shenault (3/3), WR Dimitri   Stanley (16/6). Defense 8: CB Mekhi Blackmon (11/6), LCB Christian Gonzalez (6/6), ILB Nate Landman (29/15), DE Terrance Lang (16/4), S Isaiah   Lewis (5/5), NT Jalen Sami (13/2), OLB Guy Thomas (4/4), OLB Carson Wells (22/16).  
Others Returning With Significant Starting/Game Experience (19; any previous starts listed)— WR Daniel Arias (2/2), WR Maurice Bell (2/2),   CB Nigel Bethel, TB Ashaad Clayton, DL Jeremiah Doss, TB Alex Fontenot (11/0), WR Jaylon Jackson, DE Janaz Jordan (6/4), QB Brendon Lewis,   TE Matt Lynch (1/1), DB Chris Miller (4/2), OLB Jamar Montgomery (1/1), S Mark Perry (3/2), ILB Quinn Perry, WR Brenden Rice (1/1),   TE C.J. Schmanski (3/3), DE Na'im Rodman (3/1), TB Deion Smith, ILB Jonathan Van Diest (6/1).  
Starters Lost (6)—Offense 3: WR K.D. Nixon (23/4), QB Sam Noyer (6/6), LT Will Sherman (27/6). Defense 3: DE Mustafa Johnson (27/6),   ILB Akil Jones (11/5), S Darrion Rakestraw (17/6).  
Others Lost With Significant Starting/Game Experience (3)—CB Tarik Luckett (2/2), TB Jaren Mangham (2/1), CB K.J. Trujillo (7/1).  Specialists Returning (4)— SN Derek Bedell, PK Evan Price, P Josh Watts, PK Mac Willis.  
Specialists Lost (3)— SN Travis Drosos, PK Tyler Francis, PK James Stefanou.  
Other Special Team Players Returning (11; Coverage/Return/FG PAT Units)— S Curtis Appleton, WR Daniel Arias, TB Joe Davis,   OLB Joshka Gustav, WR Jaylon Jackson, S Anthony Lyle, TE Nico Magri, TE Alec Pell, S Ray Robinson, S Toren Pittman. 
–
—
Crawford Family provides CU Athletics with largest one-time donation in school history
Press release from CUBuffs.com … Earlier this summer, University of Colorado Athletic Director Rick George made clear what he believes the future holds for the Buffaloes.
"We have to think big if we're going to do big things and we're going to think big," George told the media. "There's a bright future ahead for us. I'm hopeful in the next five or six years we can accomplish a lot of the things that will make this department and this university elite."
The message has been heard. One of Colorado's most generous donors, Jeff Crawford (CU Class of 1990) and his wife, Orsi, through the Crawford Family Foundation, have again stepped up to the plate in a very big way with a new gift of $5.5 million, the largest one-time gift in CU Athletics history.
"This is a transformational gift," George said. "It allows us to provide world-class programs for our student-athletes that will help them succeed athletically and academically, and make them life ready when they leave the University of Colorado. It also allows us to focus on other needs throughout our department, and that's going to help us make all of our sports programs elite."
This is the second major gift by Jeff and Orsi, steadfast supporters of the Buffs.  An earlier gift, that resulted in the naming of the Crawford Club at the CU Champions Center, was instrumental in helping make the Buffaloes' nutrition program for our athletes one of the best in the nation.  Jeff and Orsi's cumulative gifts now exceed $10 million.  Jeff and Orsi hope these gifts will motivate other CU supporters to answer the call as well.
"If there's one message our family really wants to convey, it is that we hope our gift inspires others to give whatever they can to help the University's athletic department not only be successful on the field, but off the field as well," Jeff Crawford said. "We need people willing to support the CU athletic department so that it is set up for a future where it can thrive, compete for championships, and take care of and maximize the talents of all our wonderful student athletes."
The gift also comes at a crucial juncture for the Buffaloes, a time when the convergence of a number of factors has opened up a window of opportunity for CU.
Crawford believes Colorado must now take advantage of that opportunity in the critical years ahead.
"There are a lot of great things happening with CU and the Pac-12 right now," Crawford said. "We have this great upswing in basketball. We have a great coach in Tad Boyle who wants to stay here.  Our football team just went to a bowl game. Karl (Dorrell) loves Colorado, loves the school and loves the area. The Pac-12 has a new commissioner (George Kliavkoff), who I think is ready to do some great things, and the conference has a new media deal coming up for renewal.
"This is our chance to be on the upswing. These next few years are going to be critical, and we need to capitalize on all the good things that are happening for CU and the conference. It's a great window of opportunity we have to take advantage of."
But windows of opportunity don't stay open forever. It is essential that CU seize the opportunity now in order to create a foundation for long-term success.
 Thanks to George's leadership, CU has emerged from the coronavirus pandemic in a much better position than many of its peers. The Buffs actually managed to take some significant steps forward over the last year, even while other programs struggled.
In the competitive arena, the Buffs' athletic performances are trending upward, as are their academic endeavors. A new commissioner has revived spirits in the Pac-12 and new media rights deals are on the horizon. Add to the equation the ever-changing landscape of college athletics at the national level, and it becomes imperative that CU take advantage of the opportunities ahead. The Buffs need to be a nationally elite and nationally relevant program when changes come about.
That is a message Crawford stresses must be emphasized.
"We can't be complacent," he said. "It is a competitive landscape in college athletics today, and it's only going to become more competitive. We need other people that have the means to give to Colorado to continually give to keep CU at a high level or we're going to lose this opportunity. I hope when people see other families supporting CU, they'll want to do the same thing."
Much of the gift will help support what will now be known as the Crawford Family WHOLE Student-Athlete program. A comprehensive approach centered on Wellness, Health and Optimal Life Experience, the program is believed to be the only of its kind in intercollegiate athletics, making it a foundational cornerstone of CU's long-term success.
Jeff and Orsi are excited to be part of the WHOLE program, a groundbreaking endeavor spearheaded by George. The program ties together CU's individual student-athlete support services into a comprehensive, evidence-based strategy aimed at optimizing data to produce success at the individual, team and department levels.
"This is exactly the type of thing we want to support," Crawford said. "This is a way to help student-athletes achieve success when they are at Colorado, and also help prepare them to become future leaders when their careers in sports are over. It is a way to maximize all the opportunities they have at CU — and I think it is something that parents will want their kids to be part of."
… Continue reading story here …
–
—–
August 1st
… CU in a few minutes … 
Dimitri Stanley: "I want to get better in every aspect of the game"
From the Daily Camera … During the pandemic-shortened season in 2020, Stanley caught 16 passes for 249 yards and a touchdown in five regular season games. He added four catches for 86 yards against Texas in the Alamo Bowl. He also had 10 punt returns for 77 yards on the season.
Stanley, who ran sprints for the CU track team in the spring, is one of the fastest players on the team and he's working on using that speed more consistently.
"I've definitely gotten much better at going full speed in practice," he said. "With every young player, there's times where you kind of like aren't in the mood to practice or your body's aching so you're not really going full speed, but this year I've kind of just been trying to stay in the training room so there's not as much of that. I think it's been paying off for sure."
Stanley's other area of emphasis for improvement has been his leadership, especially among a group of receivers that is very young.
"I probably have to be more vocal," he said. "Right now I kind of just try and bring other guys up in workouts coming in to try to lead by example, do the right things on and off the field. From the aspects on the field, I want to get better in every aspect of the game – from the knowledge about the game, from being able to read coverages, to being able to catch the ball and make more plays."
… Continue reading story here …
–
—–