—
Colorado Daily – Michigan
—
September 18th
… CU in a few minutes … 
Tweet of the Day, from defensive coordinator Jim Leavitt: "4:00 a.m. Couldn't sleep. At office watching film. It burns inside me. We have good guys who want to win. Must work harder – smarter. Go Buffs"
… plus this from co-offensive coordinator Darrin Chiaverini: "Proud of the way our team fought today! No one likes losing and together we will get back to work and get better! #Shoulder2Shoulder"
—–
September 17th
… CU in a few minutes … GameDay!!
CU kicker Diego Gonzalez lost for the season with a torn Achilles
From the Denver Post … Colorado suffered a major blow following the team's 45-28 loss to Michigan on Saturday with the news that kicker Diego Gonzalez will miss the rest of the season with a torn right Achilles tendon.
"Anybody we lose is a big loss, but he was kicking it really well and was doing some great things for us," CU coach Mike MacIntyre said. "We've lost him with that Achilles for the year."
Gonzalez, who was on crutches and in a walking boot after the game, suffered the injury while chasing down Michigan returner Jabrill Peppers on the kickoff following CU's touchdown to open the third quarter.
"I just kind of rolled my ankle and felt something," said Gonzalez, who added that he was expecting to undergo further tests on the injury once the Buffs return to Boulder.
—
Mike MacIntyre: "You play major college football for a reason"
From CUBuffs.com … After two blowout wins, the team that has openly talked about playing for a Pac-12 championship is anxious to see how it stacks up against what is clearly a championship-caliber squad.
"We're playing a really good football team, so now we need to see how we play," MacIntyre said. "I think you just go out there and stand toe-to-toe and you fight and see how we measure up. We'll see."
… Liufau and the offense will see a defense with an outstanding pass rush — seven sacks in the first two games — and a secondary that has produced two interceptions and allowed just 103.5 yards per game in the air thus far.
The Buffs, though, spent the week following a mantra they've been espousing since fall camp opened: control the things you can control, tune out the distractions and make sure you've done everything possible to be prepared.
"You play major college football for a reason," MacIntyre said. "Anytime you're playing a major program that's at the top and doing really well and you're playing on the road, there's always a little more excitement in your first road game. (CU players) understand it's how we prepare, it's not the opponent you're going to play. If you're prepared to play, then you'll be able to play as best you can and see what happens. … It's all about preparation. They're a mature enough team now that they understand that. I don't think those are just words, I think they truly get it. They've been through the hype of going to a place to play before and not playing good because they thought they thought they'd just be excited about playing. Now they understand it's the work ethic that goes into it and being prepared."
… Continue reading story here …
—–
September 16th
… CU in a few minutes … 
Drew Litton's take on CU at No. 4 Michigan
From the Daily Camera …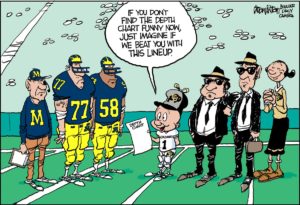 —
Friday Five Keys from Neill Woelk
From CUBuffs.com … At the risk of overstating the obvious, the Colorado Buffaloes will see a team on Saturday that has no apparent weaknesses.
It is, of course, exactly what you'd expect from the fourth-ranked team in the nation, which CU will see in the form of the Michigan Wolverines in Saturday's 1:30 p.m. game at Michigan Stadium (Big Ten Network, KOA radio).
The Buffs are a heavy underdog in the game, which is understandable. The Wolverines boast preseason All-Americans and have been tabbed as a team with playoff potential while the Buffs have yet to create much of a buzz anywhere outside of Boulder.
But the Buffs haven't shown even the slightest hint of being intimidated. Rather, they have exuded a quiet confidence throughout the week, approaching every practice with a business-like attitude and sharp attention to detail.
Five things they'll need to accomplish if they are indeed going to take care of business Saturday:
… Continue reading story here …
—
Scouting report on CU at No. 4 Michigan … from a Michigan perspective
From the Detroit Free Press …
When U-M has the ball: Even though everyone insisted the rushing struggles weren't a problem, look for Michigan to try to establish its running game early. There was only one flash last week, an 18-yard run from Chris Evans and with the Big Ten season one week away, this is the chance to show that was an aberration with the four rotating backs. If not, last week reminded with three All-Big Ten candidates as receivers in Chesson, Darboh and tight end Jake Butt, there are always options in the passing game. Though Colorado has thrived defending the pass so far, allowing just 1.84 yards per attempt. Cornerback Chidobe Awuzie is a second-team all-conference preseason pick and the No. 4 national cornerback by Pro Football Focus. He's the threat in the secondary, blitzing, with five career sacks, and is a prolific tackler already 14th in program history with 186 solo tackles. He also has 24 pass deflections in his career.
When Colorado has the ball: This will be the best quarterback Michigan has faced, Liufau. He's completing 74.5% of his passes, eighth nationally. He's coming off a Lisfranc foot fracture yet it hasn't impeded his running ability either, as he already has 120 rushing yards. That will force the Wolverines to be better with containment than against South Florida, staying home in their rush lanes. Will coordinator Don Brown call fewer blitzes to keep Liufau in the pocket? Probably not, but the Wolverines will have to be more disciplined. None of the Buffaloes have been the primary receiver so far, but there have been a few big plays with three players having a catch of 46 yards or longer. Junior Shay Fields is the biggest threat with six plays from scrimmage of 50 yards or more in his two-plus years at Colorado. If Lewis returns from his injury, that could help contain the passing game.
Prediction: Michigan has rolled over two lesser opponents so this may be more of a challenge. But given the dominance of the first two weeks, it's tough to imagine Colorado pushing the Wolverines for too long. Speight's success in the passing game showed the Wolverines have options on offense when the run is taken away, something that wasn't available this early last year. Until we see someone put up a big number on this defense, it's tough to imagine U-M being pushed. Michigan 40, Colorado 14.
—–
September 15th
… CU in a few minutes … 
Sefo Liufau: "I don't care who we play or line up against, I just want to win that game"
From CUBuffs.com … Sefo Liufau and his teammates haven't spent the week reminiscing about a moment that occurred before the vast majority of the players on the current team were even born.
"It was a great play 22 years ago, but we're mainly focused on ourselves and trying to turn a program around," Liufau said. "When you struggle so much, like we have the first three years that I've been here, we just  want to be consistent and win games this year, and that's really our main goal. I don't think we're really looking to create a moment or moments in the season because we try to treat every game like a championship game. Every game that's left, I don't care who we play or line up against, I just want to win that game. That's all we're focusing on as a team."
It's the perfect attitude for a team that knows its history, but is bent on leaving its own mark on the program — and if the Buffs are to be successful Saturday, they'll need a solid game from Liufau.
Thus far, Liufau has been everything the Buffs need him to be. In two blowout wins, he's completed 38 of his 51 attempts for 522 yards, three touchdowns and no interceptions. He has already completed eight passes of 22 yards or longer, has been sacked just once, and is currently CU's second-leading rusher with 120 yards on 20 carries for a team-leading 6.0 yards per carry average.
"If anything, the first two weeks has shown us the potential that we have," Liufau said. "We did make some mistakes during the first two weeks, but that's bound to happen and we've learned from those mistakes. And it's just built our confidence and we've seen what we can do as an offense, both in the running and passing games. We want to build off of that and continue to do that. Even if you play a great team, with a great defense like Michigan, the goal doesn't change. We want to go out there and execute and score points and touchdowns."
… Continue reading story here …
—
Bill McCartney v. Tom Brady at coin flip
From CUBuffs.com …
COIN FLIP ATTENDEES: Saturday's coin flip will have some big names representing both teams. For Colorado, former CU head coach (and former Michigan assistant) Bill McCartney is scheduled to be on the field with the Buffs. Representing Michigan will be former Michigan and current New England Patriots quarterback Tom Brady, who is currently serving a four-game NFL suspension.
—
Derek McCartney 5th Buff to be named to Allstate AFCA Good Works Team 
From CUBuffs.com …  University of Colorado junior outside linebacker Derek McCartney was one of 24 college football players named to the American Football Coaches Association's 2016 Allstate AFCA Good Works Team, the AFCA and the insurance company announced jointly announced Thursday.
The 25th annual team is perhaps the most coveted off-the-field honors in the sport, as it recognizes and celebrates who dedicate their time to bettering the community and the lives of others.
McCartney made national headlines last March when he became a match for bone marrow through the Bonfils "Be the Match" program (bethematch.org) that matches donors with potential patients nationwide.  McCartney was a match and when through the grueling process of donating, missing the bulk of CU's spring practices in the process.
CU head coach Mike MacIntyre is a strong supporter of the program, and has continued what he started when he was at San Jose State, having his teams canvass the campus to promote the program and get students to enroll in it.
"It's a real surprise, certainly nothing I expected," McCartney said.  "It was just a really cool opportunity I had to participate in such a program that was the reason for me to be named to this prestigious team.  It's a real honor.  But more important is that being on this team will hopefully generate more publicity for the 'Be the Match' program, so people can learn about it and participate themselves and more lives could be saved."
McCartney is the fifth Buffalo to be honored on the team; Derek West made the inaugural one in 1992, followed by Robbie Robinson (2001), George Hypolite (2007) and Brian Lockridge (2011).
… Continue reading story here …
—–
Jim Harbaugh not amused by CU's depth chart
From TheWolverine.com … Depth Charts: Harbaugh insisted the perceived need for released depth charts misses the obvious solution. Colorado, in response to Michigan issuing none, put one out this week featuring Elmer Fudd, Manute Bol and a host of other tongue-in-cheek characters.
"That was interesting as well," Harbaugh said. "In our preparation for Colorado, we've had a hard time working humor into the preparations. They're a very good football team."
He went on to note: "When it comes to the depth chart, modern technology seems to have made the depth chart to be an outdated task by about 20 years. We found that studying last week's film of the opponent is the most accurate way of determining another team's depth chart.
"There is so much written about the team, that's on the Internet. For those of us who can study it, all the games are on television now as well. I just feel like modern technology has presented that the most accurate way of studying and knowing what the opponent's depth chart is and who is playing in the game is to look at the previous week's game film, and not rely on another PR director's assessment of what the depth chart is. Just go right to the tape."
—–
September 14th
… CU in a few minutes … 
Sefo Liufau awarded USA Football "Fundamental Play of the Week"
From the Pac-12 Networks … Pac-12 Networks football analyst Yogi Roth breaks down the improvements in Colorado quarterback Sefo Liufau's mechanics from last season as part of the USA Football "Fundamental Plays of the Week." See how a few small changes have improved Liufau's accuracy and catch more football analysis during "Pac-12 Sports Report" Thursdays, Fridays and Sundays on Pac-12 Network.
… Watch the video here … (It's worth your time – and quite encouraging)
—–
CU offense needs to keep an eye on All-American linebacker Jabrill Peppers
From CUBuffs.com … One player the Buffs offense will be keeping an eye on as much as possible is preseason All-American linebacker/safety Jabrill Peppers, a player named to Fox Sports' "Top 20 'Freaks' In College Football for 2016."
Listed as a linebacker/defensive back on Michigan's roster, the 6-foot-1, 205 pounder plays a role similar to that played by Chidobe Awuzie on CU's defense (although Peppers also returns punts and kicks, something not on Awuzie's resume). He can line up at linebacker or  safety, and has even split out wide and played coverage on wide receivers.
"He's a really talented player," Lindgren said. "He's able to come down in the box and play physical and he does a nice job tackling in space. He's also able to be put out there in cover. He's given the first two teams they've played issues and we definitely have to be aware of where he's at."
Peppers leads the team in tackles this season (13 unassisted and three assists), with four tackles for loss, one sack and two quarterback hurries.
"Looking at him on film, he's a very athletic player, and he plays in a lot of different positions,"  Liufau said. "'They'll probably move him around. He's a great player, you can't take that away from him, but we've got some great players as well on the perimeter that we'll have make some plays this week."
—
Mike MacIntyre post-practice comments to media after Wednesday's practice
From YouTube, courtesy of CUSportsNation:
—–
September 13th
… CU in a few minutes … 
Tweet of the Day, from offensive coordinator Darrin Chiaverini … "What a great opportunity this week! This is why you play and coach college football! #GoBuffs"
---
Tuesday press conference quotes
From CUBuffs.com …
Opening Statements
"There are a couple things I'd like to do before I start. [Head women's volleyball coach] Jesse Mahoney is back there. They've had a phenomenal couple wins. It's always hard coming in your first year. It's exciting seeing that."
"I have a real connection with the Harbaugh family. My brother played for Jack Harbaugh at Western Kentucky. I know John real well, I know Jim well. When Coach Harbaugh was at Western Kentucky – my brother was playing for them – they almost dropped football. My brother was a senior in college and he called me as I was coaching at UT-Martin and he goes, 'They dropped football, I don't know what I'm going to do. It's my senior year.' Coach Harbaugh, Jack, came in and said we aren't going to let this happen. Jack and Jackie Harbaugh basically kept Western Kentucky University from dropping football. Jim and John invested money in the program. Jim would come and coach in the spring because they didn't have enough money to pay coaches.
That family is credited for sure for saving football at Western Kentucky University. The other night, after our game was over, I saw some highlights of Western playing Alabama and it made me think of that whole story. I talked to my brother a couple times about it. We're all coach's kids and we grew up coach's kids. We know how much the sport means to us. For what that family did, I don't know if there's enough credit that goes out to Jack Harbaugh. They were going to drop football, then 10 years later they won the National Championship. One of the coolest things he did – I went back and looked at their football facilities and my brother goes to a lot of Western Kentucky games now – Coach Harbaugh told the young men that were seniors and that team that if they stayed and didn't leave that when they won the National Championship they would put their team picture up right beside the National Championship team picture. They have the Jack and Jackie Harbaugh Football Facility now. That picture is in there.
The Harbaugh family means a great deal to the MacIntyre family because my brother wouldn't have been able to finish college there and play. It was a great experience and I don't think enough people know they truly saved a football program which is thriving now."
On Relationship With The Harbaugh Family
"I got to know John pretty well through the NFL when I was coaching in the NFL and he was coaching in the secondary there. I got to know Jim when we were in San Jose and he was at Stanford. I knew Jack long before that when my brother played for him for four years. There is a neat family atmosphere there. Football is in our blood. Jim and John have done a phenomenal job and I know Jack and Jackie are really proud of them."
On If Team Is More Excited For This Game Against Michigan
"You play major college football for a reason. Any time you're playing a major program that's at the top and doing really well and you're playing on the road, there's always a little more excitement in your first road game. They understand it's how we prepare, it's not the opponent you're going to play. If you're prepared to play, then you'll be able to play as best you can and see what happens. But if you're not prepared, it doesn't matter who you're playing or how hyped up you get or how excited you get or where you're playing. It's all about preparation. They're a mature enough team now that they understand that. I don't think those are just words, I think they truly get it. They've been through the hype of going to a place to play before and not playing good because they thought they thought they'd just be excited about playing. Now they understand it's the work ethic that goes into it and being prepared."
On Team Taking Each Game One At A Time
"Every game's different. You're going in there with a different team all the time, you have injuries and different situations happen. Seriously, we take every game like it's one season at a time. It's that big a deal. Every game we play is extremely important to us. You measure yourself after every game and you look at how you played and look at how certain things happened in a game to see if you can keep improving. Our guys had a really good practice today and hopefully they stay focused."
On How The Team Has Gotten Better At Preparing Throughout His Tenure
"I think it's just maturity. They've been out there in the fire. There's a trust factor between the players and the coaches now. They listen to everything. The great thing about our guys is that they ask a lot of questions. Today I was doing something in a meeting and I asked them what we would do on this. I didn't have to tell them, they knew exactly what we wanted to do. That maturity factor is a big deal. As you keep building your team and you build that culture, the older guys teach the younger guys and they understand that's the way it is."
On Michigan As A Team
"Big and athletic. They are really big and very athletic. They've got a lot of depth, they're experienced all over the field and they've got freshmen that they are throwing in there that are very athletic too. They do a very good job defensively. They do a lot of stunting, they play a lot of good man coverage. Offensively, they are able to run the ball and great at play-action pass. The quarterback can really throw the deep ball well."
On Sefo Liufau's Mindset
"I've said it quite a few times. He came back off an injury that he thought he wasn't going to play again. In any walk of life or anything you do when you think you might not have a chance to do that again at the time you went, you don't take anything for granted. Everything is focused. You cherish every moment. You cherish coming in every morning having to get in the cold tub because you couldn't do it before. You cherish putting on your cleats and your feet are sore because you've been running so much. You enjoy those moments where before you complained about them. That's what you see."
On Team Being Ready For The Moment
"I don't think our kids will wilt at all. We're playing a really good football team, so now we need to see how we play. I think they do too playing against a better football team than they've played. I think you just go out there and stand toe-to-toe and you fight and see how we measure up. We'll see."
On 1994's 'Miracle At Michigan'
"I was coaching at UT-Martin in west Tennessee in the OVC (Ohio Valley Conference). I saw it on highlights that night on ESPN because there was only one ESPN channel. It was a miraculous play. The fun thing for me coming here this summer was that Kordell Stewart came back to school to finish up, which he didn't have to but he wanted to. It was really neat. I got to spend a month with him here. I saw him basically every day because he was in the weight room and he was around. I got to know him and he told me how after he made that throw, his confidence level went out the roof. It was just fun being around him and getting to know him as a person and seeing his passion and love for Colorado. I've met everybody involved in the play. It's fun getting to meet all those guys, but I hadn't really sat down and spent a lot of time with Kordell. I spent a lot of time with him and I really enjoyed that. Not only can he throw the ball 70-something yards in the air, he's a really good guy."
The Most Impressive Part Of That Play
"It's the fact that he threw it that far. Not many people can do that at all. Most teams you can't do it. You have to do a flea-flicker or throw the ball around. He can heave it 70-something yards. Talking with Rick Neuhesiel about the play, he thought he could throw it that far also. It was a unique situation."
—
Key for Buffs' defense against Michigan – limiting "explosion" plays
From CUBuffs.com … If you rub your eyes after reading this, it's OK: CU leads the nation in total defense after two games.
Granted, it's only two games with two monster offenses (No. 4 Michigan, No. 22 Oregon) lurking. But being the top defensive team in the FBS, given the Buffs' recent history on 'D', is an accomplishment. A huge one.
In a 44-7 season-opening win against Colorado State and the 56-7 home-opening win against Idaho State CU 321 total yards (2.7 per play, 160.5 yards per game) and two TDs. The 7.0 ppg average puts the Buffs at No. 6 in the FBS.
Those numbers will change over the next two weeks, but this won't: The Buffs are vastly improved on that side of the ball under second-year coordinator Jim Leavitt.
A year ago, CU ranked 91st in the FBS in explosive plays (20 or more yards) allowed, yielding 66 in 13 games. This season there has been one in two games – a late 24-yard run by the Rams.
But Michigan poses more of a threat in the explosive play category than CU's first two opponents. In their first two lopsided wins (63-3 vs. Hawai'i and 51-14 vs. Central Florida), the Wolverines registered a dozen explosive plays and averaged 479.5 yards in total offense.
CU senior safety Tedric Thompson said the Buffs' main focus this week "is to keep creating turnovers and getting the ball back to Sefo and the offense. That's our main goal . . . if we keep creating turnovers and getting Sefo and the offense the ball, then we're going to be fine. We're going to put up points and just have to hold up our side of the deal."
Thompson said the secondary's maturity and experience have prepared it for games like Saturday's: "Everyone that's playing back there has been here for three years. We took some hard losses and even last year we took some hard losses but we've been working with each other since right after last season's Utah game . . .
"We have each other's back no matter what so whether we're down in a game or up on a game, we're never going to get down on ourselves."
… Continue reading story here …
—
Jim Harbaugh impressed with deep ball accuracy of his sophomore quarterback
From The Detroit Free Press … One area in which this Michigan team might be better with Wilton Speight at quarterback is on long passes.
In the win over Central Florida on Saturday, Speight had four completions of 30 yards or more, including pair that traveled more than 30 yards in the air: a 45-yard touchdown to Amara Darboh and a 35-yarder to Jehu Chesson.
According to Pro Football Focus, Speight has completed 11 of 20 passes of 10 yards or more through the first two weeks, and a few of the incompletions were drops by tight end Jake Butt.
"I've been really impressed by that," U-M coach Jim Harbaugh said on today's Big Ten conference call. "It's been accurate in practice, it's been accurate in games, the hardest route, in my mind, to complete as a quarterback is that post route, that 40-45-yard post route down the middle of the field. … It is a really difficult route, in my opinion, to hit, and Wilton hit two of them in our previous game, one a touchdown and one got us to the 5-yard line. I've been very impressed with his deep-ball accuracy."
… Continue reading story here …
—
CU Depth Chart has a few new names … 
In response to Michigan, which does not release a depth chart, CU SID Dave Plati decided to have a little fun with CU's depth chart this week. If you are on twitter, you can find my re-posting @cuatthegame1. Here is a link to a story from FoxSports on the depth chart.
… ESPN has also posted a story on this …
Some notables:
Quarterbacks – Elmer Fudd and Danny DeVito
"Thin" receivers – Olive Oil and Manute Bol
Left tackle – Eric Cartman and Fat Albert
Centers – Jim Otto and Kareem Abdul-Jabbar
Defensive ends – James Bond and Austin Powers
Free safety – Bernie Sanders and Vladimir Lenin
"Roamer Dude" – Bill Walton and The Dude Lebowski
Weak Safety – Peter and Stewie Griffin
—
Buffs to wear same uniforms against Michigan as the 1994 team
Tweet from @cubuffs: "The @RunRalphieRun uniform combination is … the exact same as it was on 9/24/94. #GoBuffs"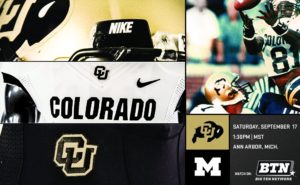 —–
September 12th
… CU in a few minutes … 
Michigan coach Jim Harbaugh recruited by Bill McCartney, grew up with McCartney's kids
From CUBuffs.com … Michigan head coach Jim Harbaugh noted his connection to former CU coach Bill McCartney, who came to Colorado in 1982 after serving as defensive coordinator for Bo Schembechler and the Wolverines.
Harbaugh's father, Jack Harbaugh, was a defensive assistant at Michigan at the same time McCartney was there. Thus, the Harbaugh boys (Jim and John) and the McCartney boys (Mike and Tom) grew up together — even living in the same neighborhood.
"Great memories, great coach," Harbaugh said. "Looking forward to seeing him (McCartney will attend Saturday's game). My official visit when I was going to Michigan, I had a good long talk with Coach McCartney the night before Bo offered me a scholarship. Coach had some really good things to say to me and was very convincing as to why I should come to Michigan. I always appreciated him for that."
Of course, just a few weeks after that McCartney pep talk to Harbaugh, McCartney accepted the job at Colorado.
But that's not what Harbaugh remembers most about the McCartney family. Rather, one of his fondest memories of the McCartneys is their cereal.
"Love the McCartneys," Harbaugh said. "They had the best cereal of anybody in the neighborhood. We had Cheerios, no flavor. We had Wheaties. But you could go to the McCartneys and they had one of the little carousels under the cabinet —  Cap'n Crunch and Lucky Charms and Fruit Loops. Wide assortment, 10 or 12 different kinds of really good cereals. Lyndi (McCartney) was great. If you were hungry, you could just come in and get yourself a bowl of cereal. Love 'em for that."
—
Mike MacIntyre post-practice comments to media after Monday's practice
From YouTube, courtesy of CUSportsNation:
—
Jim Leavitt to face his former boss, Jim Harbaugh
From CUBuffs.com … One storyline that's sure to be part of this week's Colorado-Michigan narrative will be the Jim Leavitt vs. Jim Harbaugh matchup.
CU's defensive coordinator served as Harbaugh's linebackers coach for four seasons with the San Francisco 49ers. The two parted ways in early 2015, when Harbaugh left San Francisco to take the Michigan job and Leavitt accepted an offer from MacIntyre to become the Buffs' defensive coordinator.
Now, Leavitt will be attempting to draw up a game plan to stop Michigan quarterback Wilton Speight, who threw for 312 yards and four touchdowns in the Wolverines' 51-14 win over Central Florida on Saturday.
Quarterback was supposed to be a question mark for Michigan heading into the season, but Speight has seemingly delivered an answer. In two games, he's thrown for 457 yards and seven touchdowns while completing 35 of his 50 attempts. He has a bevy of outstanding receivers and an All-American tight end (Jake Butt) who can pose big matchup problems for any defense.
The Wolverines did struggle on the ground against Central Florida, finishing with just 119 yards on 41 carries as the Knights loaded up the box, clearly aiming to stop the run.
But, as Harbaugh noted, "We took advantage of them with the play-action pass, in the first half and the second half. With numbing repetition. Just kept going back to that play-action pass. That worked today."
Guaranteed, Leavitt and head coach Mike MacIntyre will do their best to be more creative with their defensive game plan. Leavitt has been a master of dialing up blitzes and stunts from all over the field, and with Tupou in the middle, it gives the Buffs the luxury of knowing their base run defense should be solid.
… Continue reading story here …
—–
September 11th
… CU in a few minutes … 
Colorado opens as a 19.5-point underdog to No. 4 Michigan
The betting website 5Dimes has posted some betting lines for Week Three of the college football season. Colorado is listed as a 19.5-point underdog to No. 4 Michigan (1:30 p.m., MT, Big Ten Networks)
Other Pac-12 lines:
— Arizona State – an 18-point favorite on the road against Texas-San Antonio
— No. 22 Oregon – a three-point underdog on the road against Nebraska
— UCLA – a 3.5-point favorite on the road against BYU
— USC – a seven-point underdog on the road against No. 7 Stanford
— California – a 7.5-point underdog at home against No. 11 Texas
— Utah – a 12.5-point favorite on the road against San Jose State
— Washington State – a 26-point favorite at home against Idaho
—
Alex Kelley and Derek McCartney miss Idaho State game, expected back for Michigan
From the Daily Camera … Senior center Alex Kelley had started 26 consecutive games and had never missed a game in his career until sitting out of Saturday's game.
Kelley injured his ankle early in the second half against CSU on Sept. 2 and the Buffs wanted to give him more time to heal this week.
"His ankle is still sore, but he should be OK," MacIntyre. "Hopefully he'll be back this week."
In his place, senior Sully Wiefels got the start, his first at center (he got one start at guard last year). Wiefels, who played most of the second half against CSU, had all the first-team snaps on Saturday.
Outside linebacker Derek McCartney (ankle) and running back Michael Adkins II (hamstring) also sat out to take more time to heal. Kelley, McCartney and Adkins were all in uniform.
—
Michigan takes out Central Florida, 51-14, keeping starters in the game late
From The Detroit Free Press … The first quarter concluded and Michigan "only" had a 21-0 lead.
And they appeared disappointed that they couldn't score their fourth touchdown as quickly as they scored their third touchdown. That only required eight seconds.
Jim Harbaugh's got them running hard, hot and relentless. Aggressively pushing the ball offensively downfield while ferociously pushing up-field defensively. The non-conference blueprint's pretty clear after two blowouts against two grossly inferior opponents. Re-creating a sense of fear and dread toward coming to Michigan Stadium, reminiscent of 20 years ago when opponents knew they were already steamrolled by the time they boarded the team bus at the hotel first thing in the morning.
Nobody fears anybody in today's college football. Nobody's afraid of Alabama. Nobody trembles at the sight of Ohio State. And those two programs remain the game's current gold standard. There's simply too much athleticism divvied about nationally with scholarship reductions and every game televised.
Nobody's quaking in their cleats after two games and 114 points scored that the Wolverines are quickly becoming an undeniable force. But that doesn't stop Harbaugh from flooring the accelerator – even when the Wolverines are more than comfortably ahead against another flea-ridden foe.
Michigan led Central Florida by 30 points at the start of the fourth quarterback, but quarterback Wilton Speight and his explosive arsenal of receivers were still in the game.
"We wanted more," said tight end Jake Butt. "We were up 30 points, but we want to be up 40."
On third-and-five at UCF 30, Speight hit Amara Darboh on a crossing pattern and he turned the corner, racing to the end zone for the Wolverines' final score of the afternoon. And Harbaugh pumped his fist on the sideline as though it was a score that regained the lead.
"I didn't think we were up by enough so I was glad that he kept us in the game," said Darboh who had two touchdown receptions. "As starters and playmakers, we understand that we need to make plays and score touchdowns. He's very competitive. We're very competitive. And I don't think any competitive person's going to complain about being out there and playing even when the game looks out of reach."
—
Colorado doubles its vote totals in each poll
The 56-7 victory over Idaho State was (slightly) impressive to the pollsters, as Colorado doubled its vote totals in both the Associated Press and USA Today coaches' polls.
CU's opponent for the upcoming week, Michigan, moved up a spot to No. 4 in the poll (the same spot the Wolverines were in when the Buffs won in 1994). Three Pac-12 teams remained in the poll – all from the North division. Stanford and Washington remained steady at No. 7 and No. 8, respectively, while Oregon moved up two spots to No. 22.
Four teams from the Pac-12 were in the "others receiving votes", led by Utah (tied for No. 26). UCLA was in at No. 28, with Colorado at No. 36 and Arizona State tied for No. 37.
Here is the Associated Press poll:
1. Alabama
2. Florida State
3. Ohio State
4. Michigan
5. Clemson
6. Houston
7. Stanford
8. Washington
9. Wisconsin
10. Louisville
11. Texas
12. Michigan State
13. Iowa
14. Oklahoma
15. Tennessee
16. Georgia
17. Texas A&M
18. Notre Dame
19. Ole Miss
20. LSU
21. Baylor
22. Oregon
23. Florida
24. Arkansas
25. Miami (Fla.)
Others receiving votes: Utah 62, TCU 62, San Diego State 51, UCLA 47, Boise State 42, Pittsburgh 39, Oklahoma State 22, Nebraska 11, North Carolina 10, Auburn 7, Central Michigan 4, Colorado 2, Arizona State 1, Cincinnati 1
—
… and the USA Today coaches' poll:
1. Alabama
2. Florida State
3. Clemson
4. Ohio State
5. Michigan
6. Stanford
7. Houston
8. Michigan State
9. Washington
10. Louisville
11. Iowa
12. Wisconsin
13. Georgia
14. Oklahoma
15. Tennessee
16. Texas
17. Ole Miss
18. Notre Dame
19. Baylor
20. Texas A&M
21. Oregon
22. LSU
23. Florida
24. Arkansas
25. Miami (Fla.)
Others receiving votes … TCU 110, North Carolina 56, Utah 52, Nebraska 47, UCLA 42, Boise State 37, Oklahoma State 29, San Diego State 27, Pittsburgh 25, Auburn 15, South Florida 12, West Virginia 9, Navy 8, Arizona State 7, Appalachian State 3, Colorado 2, Georgia Southern 2, Marshall 1, Western Kentucky 1, Minnesota 1, Central Michigan 1, Toledo 1, Western Michigan 1
—–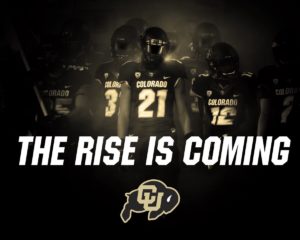 —–