—
Colorado Daily – Arizona State
—
November 4th – Game Day!
… CU in a few minutes …
Drew Litton – CU at Arizona State
From the Daily Camera …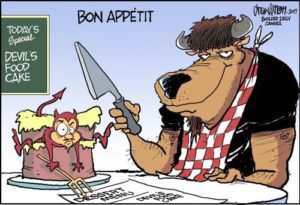 –
—–
November 3rd 
… CU in a few minutes … 
Never Stop Rising – Episode 4
From CU Video … coverage of the Oregon State, Washington State and Cal games …
–
—
Neill Woelk's Five Keys to Colorado at Arizona State
From CUBuffs.com … If Saturday's Colorado-Arizona State game follows form — at least the on-paper comparison of both teams — it will be a 60-minute affair that likely won't be decided until the fourth quarter.
The question is how the 5-4 Buffs (2-4 Pac-12) will react in such a contest when they square off against the Sun Devils (4-4, 3-2) in their 7 p.m. meeting (Pac-12 Networks).
The Buff have had two such games this year, both on the road. Colorado rallied from a deficit at Oregon State to take a late lead, then produced a defensive stop in the final minutes for a 36-33 win.
At UCLA, the Buffs twice pulled to within one of the Bruins in the second half, including with 6:43 remaining in the game, but couldn't come up with a defensive stop at the end in a 27-23 loss.
Saturday's game in Tempe could very well come down to another similar circumstance.
Keys for the Buffs if they are to produce their first-ever win in Tempe:
… Continue reading story here …
–
—–
November 2nd
… CU in a few minutes … 
History of Ralphie IV – 1988-2008
From CUBuffs.com … Ralphie IV was born in April 1997 on the Flying D Ranch in Gallatin Gateway, Montana, (note: the Flying D is less than ten miles from my house in Bozeman) owned by Ted Turner, who donated her to the University of Colorado. While out checking the herd, Todd Traucht the buffalo manager at Flying D, found a newborn abandoned buffalo with her mother nowhere to be found. After checking out the baby buffalo, he found bite marks around her neck from a coyote attack. Being an abandoned buffalo and just surviving a coyote attack, Traucht took her home to be bottle fed and raised by him and his wife Susie. Traucht named her Rowdy due to her excitable nature. She was released back to the herd, but would not bond with them. She was then donated to Colorado as a yearling in April 1998. Johnnie Parker, who trained and housed both Ralphie II and III, brought her back to Colorado from Montana and supervised her early training.
Parker retired from the program in May 1999, after 13 years of working with the program, and housing and training Ralphie II, III, and IV. Longtime Colorado supporters Dale and Lynn Johnson housed Ralphie for the following year and coach Ted Davis assumed the program duties for the 2000 season. In the summer of 2001, two former Ralphie Handlers and Colorado graduates, Benny Frei and Kevin Priola, took over the program including the housing of Ralphie IV. Ralphie IV was transported in the same custom steel, black stock trailer that carried Ralphie III. She also used the same harness and headstall that was used by Ralphie III. Ralphie IV also continued to wear the "Ralphie Blanket," being maintained by Priola's wife, Michelle, who also updated the opposing team's name each week.
Ralphie IV weighed about 1,100 pounds, over three times her weight when she made her debut against Colorado State University at Mile High Stadium in Denver on September 5, 1998. Colorado won 42-14. Her final game was also against Colorado State University on August 31, 2008. Colorado won that game 38-17. Ralphie IV retired after 10 years of service and lived out her retirement in Henderson, Colorado. She ran at all four Big-12 Conference Championship games that Colorado played in, and traveled to six bowl games. She also made a historic trip to Atlanta, Georgia in 2006 when Colorado played the University of Georgia. In total, she ran at 75 football games during her career. She died on March 19, 2017, due to liver failure. She would have turned 20 years old the next month, a long life for a buffalo. Ralphie IV was buried in Henderson, Colorado.
… Continue reading story here …
–
—
Freshman kicker James Stefanou named a semi-finalist for Lou Groza award
From CUBuffs.com … University of Colorado freshman placekicker James Stefanou is one of 20 semifinalists for the 2017 Lou Groza Collegiate Place-Kicker Award that is presented by the Orange Bowl, the Palm Beach County Sports Commission announced Thursday morning.
Stefanou becomes the third Buff to be a semifinalist for the Lou Groza Award, joining Will Oliver (one of 20 semifinalists in 2013) and Mason Crosby. Crosby was the runner-up in 2005 and one of 20 semifinalists in 2006.
He and UT San Antonio's Jared Sackett, who is 12-of-13 on field goal tries with a long of 44 (is 21-of-22 on PATs), are the only two freshmen to make the cut.
Stefanou is 13-of-15 on field goal attempts this year and a perfect 28-for-28 on extra points. His 86.7 field goal percentage ranks seventh in the FBS for any kicker who has 15 or more field goal attempts and ranks second in the Pac-12 behind Stanford's Jet Toner, also a semifinalists, who is 15-of-17 (88.2).
The CU single-season record for field goal accuracy (minimum of 12 tries) is 85.7, set by Jeremy Aldrich in 1997 when he went 12-of-14. For 15 and 20 or more tires, it is 82.6 percent by Mason Crosby in 2004 (19-of-23).
Having never played in a football game prior to arriving at Colorado, Stefanou, a former 10-year professional soccer player in Australia, made 10 of his first 11 field goal tries for the Buffs. That was the third best start to a career in Colorado history with just one miss (.909 percentage). During that start he made nine tries in a row and that tied for the second-longest streak of consecutive made field goals in school history.
His streak of consecutive makes is tied for the fourth longest among the 20 semifinalists for the award (two made 10 straight and Utah's Matt Gay had the longest at 14).
Stefanou has three games where he went 3-for-3 on field goal tries. He is one of just six among the semifinalists who have made three or more field goals in three or more games this season.
… Continue reading story here …
–
—
Phillip Lindsay: "It's coming down to the end and I want to make sure I leave everything out there"
From the Daily Camera … During the last four games, Phillip Lindsay has rushed for 725 yards on 131 carries. He had three of the four best single-game yardage totals of his career in October.
Lindsay is on such a roll that his performance on Saturday — an impressive 161 yards on 33 carries — was his second-worst of the month and took a took a backseat to the passing game finally clicking and the defense playing well.
"Phil, he does his thing and goes crazy and has 161 yards and it seems like he didn't even get that many carries," quarterback Steven Montez said.
… "I put my heart on the field 24/7," Lindsay said. "I only have three more games of regular season left, and then a bowl game.
"For me, it's coming down to the end and I want to make sure I leave everything out there. I leave all my blood out there every game. For me, it's just to make sure I go out there with a bang with my fellow seniors. It's important to me and it's a very important moment for all of us."
… Continue reading story here …
–
—
Mike MacIntyre post-practice talk with media (Wed.)
From YouTube, courtesy of BuffStampede.com
–
—–
October 31st
… CU in a few minutes … 
Linebacker Rick Gamboa – meeting of defensive captains helped Buffs play better against Cal
From CUBuffs.com … CU linebacker Rick Gamboa, also a team captain, said a meeting with fellow captains Derek McCartney and Afolabi Laguda helped get the defense back on the right track.
"Defensively, last week was one of the best games we've had throughout the year and I think as a defense, after that Arizona game, we were reaching for the next two games," Gamboa said. "As captains, me and Afolabi and Derek all came together and talked to the defense and told them that we need to start having fun again. On defense, people weren't playing with passion or emotion and I think Saturday we showed that we were having fun. We were celebrating as a team and as a defense and I think that helped us."
–
—
Mike MacIntyre Tuesday press conference
From YouTube, courtesy of BuffStampede.com:
—
Mike MacIntyre Press Conference quotes
From CUBuffs.com …
Opening Statement
"We had an excellent practice today inside. Today's Halloween, so I'm glad [CUBuffs.com Contributing Editor] Neill [Woelk] didn't wear his Halloween mask. This is going to be a tough game at Arizona State. It's a really unique night there. They're honoring the servicemen and it's the Pat Tillman game. I'm honored that we're the team that gets to play in that and that our young men get to see that and understand it. They're bringing a bunch of families, so it's a unique night. They're wearing special uniforms. It's always great to honor our country and I'm glad that we're able to be a part of this game and the special meaning that's behind it."
On If He Has Ever Met Pat Tillman 
"No I didn't. I've read a tremendous about him. I've told our players the stuff that I've read and the stuff that he stands for. I would definitely say it was uncommon. All our kids where 'Uncommon' bracelets and I think it's very uncommon what he did. He had a college degree; he was a great pro player making millions of dollars and he stops and wants to go serve our country. It was extremely sad and unfortunate what happened, but I know he set an example of what it means to honor our country. He understood that the freedom that we live is not free. We have freedom because people go and fight for our country and give us the safety and the ability to do all the things we can do, even being able to sit in this room and have the jobs that we have. America's a great place. I know we have all the different issues, but it's still an honor and a privilege to live in this country. Saturday night will be a neat thing for our players to see that and honoring him and all the other service people."
On The Results Of Steven Montez Being Benched
"I'm still young in a lot of areas. You keep growing up. I think as you get older you realize the more that you don't know. Sometimes young people are too young to understand what you're trying to do with them, how you're trying to help them and how you're trying to push them. There's all different kinds of ways to do that. Sam Noyer's a good quarterback and a good athlete too. I think Steven knows that also. I was excited about the way that Steven performed in the game. Like I said Saturday after the game, how he and Sam prepared all week long – the way they were focused, the way they were into it, the way they were both communicating with each other and me and other players and other coaches. Yes he might have been upset or angry, but he took that and focused it the right way. There was no pouting. He said, 'I've got to get better.' He took responsibility for it. I also think the team and the offensive line and the guys rallied around him on that too. It's not just him; everybody's got to do their part. Now we've just got to do it again."
On It Being The Last Time Coaching Against ASU Running Backs Kalen Ballage And Demario Richard
"Wow they're both excellent players, the one, two punch. They're powerful, big and athletic. I know Kalen and his family really well. We had a long recruitment. He was the first person I ever offered when I came here. When I first got here I was sitting here all by myself and they said there was a 10th grade running back over in the Colorado Springs area. I said, 'Are you kidding me?' I got a hold of his coach and started recruiting him. I was hoping he was going to come here, but he chose to go to Arizona State. It's a great school and plays for a great coach in Todd Graham. It came down to both of us; he even signed like four days after signing day. I'm glad this is the last time we'll see them. They're excellent players."
On How The Receivers Handled The QB Competition And Adversity
"I think they've done excellent at it. As you notice around the world, the receivers sometimes spout off and these young men didn't. I'm pretty sure they've been frustrated. I'm pretty sure that coach Chev' (Chiaverini) has handled things excellently. He was a receiver himself and was very successful, so that was good. I haven't seen them complain about it. They just kept playing and playing. They really understand the team. They're mature young guys. A lot of them have been here four or five years, so they knew to keep working and keep fighting. They're all about us being successful, not just about them making their catches. I think that also helped Steven [Montez] a lot. If he had all those guys on him all the time, that would have been even harder to overcome. I think their leadership in that area – of just keep working, keep playing andkeep believing in the team – that made a big difference and hopefully it'll keep making a difference as the year goes along."
On The Cal Win Serving As A Reminder To The Team Of What They're Capable Of
"I definitely hope so. As a coach, I don't think we put a whole 60 minutes together and we didn't play well on the last couple drives. In the secondary we had a couple busts that gave them a score. We need to improve on that. It was good that they were throwing it on every down and they were doing some different things. I definitely think they understand they can do that. I think it gave the offense confidence that we can do multiple things. They're a good defense. They had their one star linebacker that was out, #1 [Devante Downs], who's an excellent player. College football is kind of funny I guess; all football is. They beat Washington State 37-3, we play them the next week and get beat 28-0 and then we beat them 44-28. It's young people that keep playing, keep believing, keep hoping and we keep coaching them, keep pushing them and keep loving them. Eventually things work out if they're talented enough and I think we've got some talent."
On If The Culture That He's Instilled Allows Them To Push Through The Tough Times
"I definitely think so, as far as what our upperclassmen are saying to the kids and how they're acting, what they're doing, how they're showing up on time, how they're working in practice and how I hear the captains and upperclassmen talk to the younger guys. That's all part of it. We still have a lot of season left and a lot of things that we want to accomplish. That was one more step in the right direction. We need to hopefully do that again Saturday. It's what have you done for me lately. We'll see again Saturday."
On Having Different Ways Of Encouraging Players Based On How They'll React
"It's all about individual relationships. I believe for anything to be successful that it's all about individual relationships. The hard thing about individual relationships is that it takes time. I can't meet somebody the first time and figure out how I'm going to do it or if they're going to trust what I'm telling them or if they're going to trust the decisions I'm going to make for them. It takes time and time's something that you can't hurry. I've gotten to know Steven [Montez] and a lot of the guys on our team. They know that I've always put what's best for them first and then the team. They understand that. Yes, I push buttons in all different kinds of ways. Once you develop a relationship and they truly know that you care about them, then they'll trust you. They might not like it, but they'll trust you. We've all been there. We've been pushed by people that we didn't trust, but we didn't do anything with it. We've been pushed by people that we do trust and it works out. That's how that goes."
On The Emergence Of Arizona Quarterback Khalil Tate
"He was there for a full year – a year and three games. I wish it would have been a year and four games. I'll see [Arizona head coach] Rich Rod (Rodriguez) individually down the road and tease him a little bit. Rich Rod's a heck of a coach. He did a great job recruiting that young man. He was a young man that played at Serra high school and played receiver and moved to quarterback the last 10 games of his senior year or something like that. He's done a great job. He played against us a little bit the year before as a mop-up and didn't quite look the same, but he was learning the offense. He just kept getting better and better. In all fairness to Rich Rod, Khalil was hurt a little bit in fall camp, from what I understand, and a little bit during the season. He really didn't get all the reps and just got thrown in there. I wish he would have been hurt a little hurt, for our sake not for his sake."
On The Possibility Of Khalil Tate Winning The Heisman After Missing Time At The Start Of The Season
"Yeah I think so, if they keep doing what they're doing with him. If you take out the first couple games and you do his stats then I think he's got like 395 yards a game if you take out the first two where he just played a little bit, which is pretty amazing. He's doing a great job. If they keep winning big games, I'm pretty sure he should definitely get there if they run the table."
On The Plan For Offensive Lineman Tim Lynott To Play A Lot At Center
"He took a lot of reps during spring practice. He took a little bit, but not a ton, in fall camp. Then we started playing him more and more once we realized who we were going to redshirt and what we were going to do. He played a full game against Texas State. We always felt like he could be a great center and could be a great guard. We didn't play him at center early, because it's a little bit harder. We felt like in his redshirt freshman year he could just play guard and be good at it, because of the snapping and all the calls you've got to do. Now he's learned all that and he's done well. We had the rain game at Washington State, it was a little bit rough for him with the weather and everything else. He's done well and played well last Saturday."
On If Cornerback Isaiah Oliver Is Capable Of Being A First Round Pick In The NFL Draft
"I think he's an excellent talent and an excellent player. I don't see all the other corners all over the country and the way people evaluate them. I definitely think he's a special talent, there's no doubt. Not only that he's a special talent, but he's extremely bright, has a great family and is a sharp young man. To me, he's the full package."
On What Makes ASU Wide Receiver N'Keal Harry Tough To Defend
"His size. He's so big and he's athletic. Sometimes guys that big and that strong – he's rocked up – usually they can't turn. They're tight. He can just flip his hips and turn and catch and get by people. The other thing is that he's really tough, so he doesn't see anybody coming at him. He's able to catch it and not take a hit. They even put him in the backfield and run him at wildcat. He's an excellent, excellent player. He has excellent ball skills. They've got him back there returning punts. Being able to track a ball like that as a big guy is hard to do and he's excellent at it. His ball skills, his size, his toughness, his athleticism and the way he's flexible and can bend makes him a special player."
On George Frazier's Play On Offense, Defense And Special Teams
"He does so many things and as a big guy, you notice it a lot when a guy has the ball in his hands as a receiver, returner, or corner, that type of thing. He's doing a lot of grunt work on the defensive line. He's making plays. He's doing a lot of grunt work at tight end. He's made blocks and catches. He plays on our special teams too. He's our wing on the field goal and the shield on punts. He plays a lot of positions and plays really well. He's a sharp young man. I do think he's underappreciated. Hopefully he'll get in on the mix of the Paul Hornung award. Usually it's skill guys but as many plays as he's playing, if they watch tape they'll see how much of an impact he is. Hopefully he'll get into the finalists for that. I think he deserves it."
On How Competitive The Pac-12 Is 
"We truly are beating each other up. With us playing nine games, we truly hurt our resumé. Definitely if a team goes through our league with one loss and wins the Pac-12 championship game I believe there's no doubt they should get in the College Football Playoff. It's a phenomenal league with a lot of really great talent. There's a lot of really great athletes. There's a lot of excellent quarterbacks and playmakers. So, we are kind of beating each other up, but that's part of it. Hopefully, the committee's looking into that and understand that and see that. Hopefully we can get someone into the final four to show what we're all about."
On The Defense Having Fun
"You want them to have fun. But, in the game of football, winning is fun. You enjoy winning the game, making plays, and the offense is scoring. You feed off of each other. I think that gives you hope as the game goes along. I think that's what they felt on Saturday. We even had a couple special teams plays. There was a lot of energy and we kept the energy going. Cal made some plays too. I think that made it fun also. Everybody just playing, us making more plays. You want to do that. Hopefully, they do go out there and have fun. When they have confidence and they're freed up and making plays that makes it fun. I think Saturday afternoon when it's 60 degrees and sunny and Folsom is packed and we're scoring touchdowns and making plays is fun."
On His Top Three Halloween Candies 
"First, I have to go with a Kit-Kat Bar. Second, Twix. My assistant upstairs Sheryl Voth is an unbelievable cook. So every time we win a game she makes these cupcakes and coffee cakes for all of us so we always enjoy Monday. She makes an unbelievable cupcake that has peanut butter, chocolate, and Reese's. It's phenomenal so I'll have to go with that as my third."
–
—
Mike MacIntyre: "We're in a position to finish strong"
From CUBuffs.com … The Colorado Buffaloes went back to work Monday, moving on from its impressive performance in the victory over California and readying for Saturday's tilt at Arizona State (4-4, 3-2 Pac-12) in a 7:07 p.m. MDT kickoff that will be televised by the Pac-12 Network.
Last season, Colorado used its 40-16 victory over Arizona State to launch the Buffs on their Rise, as the win started a six-game win streak that culminated in the Pac-12 south title.
As the Buffs enter their stretch run this year head coach Mike MacIntyre told reporters Monday of the importance of CU's gold games, which he defines as the last four games on the schedule.
CU went 4-0 in November last year, winning three of those four at home. This year, the Buffs got off to a good start with a win in its first gold game against Cal, but will play two of its final three on the road starting with the Sun Devils who are 2-1 at home in Pac-12 play with impressive wins over then 24th-ranked Oregon and No. 5 Washington.
"We're in a spot to be able to finish strong," MacIntyre said. "We probably don't have a shot at the Pac-12 Championship unless a bunch of people lose here, but we got a lot of other goals to be able to be able to reach, so that is what those mean.
"We want to try to keep improving each week and try to be the best team we can be when we hit November."
… Continue reading story here …
–
—–
October 30th
… CU in a few minutes … 
Injury update
From the Daily Camera … Cornerback Isaiah Oliver was at practice on Monday "moving around out there," MacIntyre said.
Oliver injured his right leg late in the first half against Washington State on Oct. 21 and missed all of last week's game, but MacIntyre is hopeful that Oliver will play this week.
Backup defensive lineman Timothy Coleman Jr. also missed the Cal game with an injury and was out at practice on Monday, with hopes of playing this week.
Center Jonathan Huckins missed the Cal game with a concussion, but has progressed well and MacIntyre said, "He should be able to practice (on Tuesday)."
The only player who was injured during the Cal game, MacIntyre said, was outside linebacker Terran Hasselbach, who is currently going through concussion protocol.
–
—
Mike MacIntyre post-practice talk with media (Mon.)
From YouTube, courtesy of BuffStampede.com:
–
—
Neill Woelk: Ten Takeaways from CU/Cal
From CUBuffs.com … Colorado quarterback Steven Montez wasn't the only Buff doing a little soul searching last week.
After starting the season with some rather lofty expectations, the Buffs had underperformed in just about every area and were in danger of seeing their season drop into a nasty tailspin. To compound the issue, they were facing a Cal team that had become a trendy pick to come into Boulder and extend that slide (both of ESPN's Pac-12 bloggers picked the Buffs to lose).
But what was perhaps most noticeable throughout last week was the lack of any sign of panic or anxiety. Practices were crisp, attitudes were good and CU's coaches seemed to have no problem getting the players' attention. CU head coach Mike MacIntyre made some minor changes as far as specific drills were concerned, but overall, the approach was the same.
"We weren't any different than we have been," MacIntyre said after Saturday's 44-28 win over Cal.
Plenty of us wondered how the Buffs would react in the face of some serious adversity. Their lofty preseason goals had quite obviously been altered, and the question was what kind of resilience this team would display.
The answer, at least for one week, was "plenty." The Buffs played with a chip on their shoulder. They played as if the Bears had come to Boulder to steal their season — and they weren't ready to allow that to happen.
That's a tribute to the coaches and players. CU's coaches put together a solid game plan and the players executed. There was no lack of confidence, no doubt, no lack of conviction from either group.
It is easy to prepare a team when things are going well, but getting a team ready to play — and play well — when the road has been rough is a difficult task. CU's coaches delivered in that respect.
… Continue reading story here …
–
—
"Old demons" return in Arizona State's 48-17 loss to USC
From the Arizona Republic … The sturdy foundation that Arizona State built in recent weeks – one that sparked a division charge that once seemed out of reach  – crumbled like a house of cards Saturday night.
No. 21 USC looked like the College Playoff Contender many expected, ruining ASU's homecoming party and slapping the Sun Devils with a 48-17 dose of reality in front of 53,446 fans at Sun Devil Stadium.
For the home team, it was ugly and head-scratching, making the last few weeks seem more like fool's gold than a turning point. It also was one game. The Sun Devils (4-4 and 3-2) have four left. How they respond ultimately will have greater meaning than what unfolded three nights before Halloween.
But there's cause for concern.
"We played very, very poorly," ASU coach Todd Graham said. "Obviously, you have to give them credit. They whipped our butts."
First off, this must be said: When USC is USC, the Trojans are, well, they are who we thought they were. A few days earlier, ASU defensive coordinator Phil Bennett had issued a warning of sorts. Don't be fooled by USC's blowout loss at Notre Dame, he said. A lot of USC's issues last week had been self-inflicted. This team is good.
… Continue reading story here …
–
—
Game time set for Colorado v. USC
From CUBuffs.com … The Southern California at Colorado football game on Saturday, Nov. 11th, will kick off at 2:05 p.m. MST and will be televised nationally by FOX.
Other Pac-12 TV & Times announced for Nov. 11 (all times MST):
3:30 p.m.  – Washington State at Utah, Pac-12 Networks
7:30 p.m.  – Arizona State at UCLA, Pac-12 Networks
8:00 p.m.  – Oregon State at Arizona, ESPN2
–
—–
October 29th
… CU in a few minutes … 
Jon Wilner – Battle for the Pac-12 South basement (doesn't include CU)
From the San Jose Mercury News …
The race for the bottom of the South is ON!
UCLA was flattened in Seattle (333 rushing yards allowed) — and might have lost Josh Rosen in the process — while Utah was inept in Eugene.
The Bruins have dropped four of their past six; the Utes have lost four in a row (and went oh-for-October).
(I'm not grouping Colorado with the Bruins and Utes, at least not this week: The Buffaloes raised their game several levels in dismantling Cal.)
Good news: We should have resolution soon.
The Bruins and Utes meet Friday night in Salt Lake City.
To the loser, it seems, goes the cellar.
–
Washington State is suddenly a mess.
The so-called Speed D got outrun by Arizona to the tune of 58 points and 585 yards.
Far worse for the Cougars, who started 6-0 but have dropped two of three — and lost both badly — is the quarterback situation.
Luke Falk was mostly ineffective in the first half and yanked in favor of Tyler Hilinski, who showed promise … until he threw four interceptions.
How will Mike Leach handle the delicate situation this week, with Stanford coming to town and the Cougars not out of the North race by any stretch.
Win out, and they're the champs.
But either Falk or Hilinski must play light years better for that to happen.
… Continue reading story here …
Arizona joins polls; Washington State out of coaches poll
On the heels of four straight wins, including a 58-37 thumping of previous No. 15 Washington State, Arizona joined both polls this week. Washington State dropped to No. 25 in the Associated Press poll, but dropped out of the USA Today Coaches' poll.
Washington stayed at No. 12 after routing UCLA, 44-23, while USC moved up four spots to No. 17 after embarrassing Arizona State, 48-17. Stanford, which needed a last minute touchdown to beat upset-minded Oregon State, 15-14, moved up two spots, to No. 18.
The Associated Press poll: 
1. Alabama
2. Georgia
3. Ohio State
4. Wisconsin
5. Notre Dame
6. Clemson
7. Penn State
8. Oklahoma
9. Miami (Fla.)
10. TCU
11. Oklahoma State
12. Washington
13. Virginia Tech
14. Iowa State
15. UCF
16. Auburn
17. Southern California … +4
18. Stanford … +2
19. LSU
20. NC State
21. Mississippi State
22. Memphis
23. Arizona … +11
24. Michigan State
25. Washington State … -10
Others Receiving Votes: South Florida (7-1) 98; Michigan (6-2) 73; Toledo (7-1) 19; West Virginia (5-3) 13; South Carolina (6-2) 11; San Diego State (7-2) 3; Army West Point (6-2) 2; Boise State (6-2) 2
–
USA Today Coaches' poll:
1. Alabama
2. Georgia
3. Ohio State
4. Wisconsin
5. Clemson
6. Miami (Fla.)
7. Penn State
8. Notre Dame
9. Oklahoma
10. Oklahoma State
11. Washington
12. TCU
13. Virginia Tech
14. UCF
15. Auburn
16. Iowa State
17. Southern California
18. Stanford
19. NC State
20. LSU
21. Memphis
22. Mississippi State
23. South Florida
24. Michigan
25. Arizona
Others Receiving Votes: Michigan State (6-2) 145; Washington State (7-2) 127; South Carolina (6-2) 53; Kentucky (6-2) 33; Toledo (7-1) 10; West Virginia (5-3) 9; Boise State (6-2) 8; San Diego State (7-2) 6; Texas A&M (5-3) 4; Navy (5-2) 3; Troy (6-2) 3; Iowa (5-3) 1
–
—–