—
Friday Fast Facts – Colorado v. Oregon State
—
Getting to Know … Oregon State
Oregon State seemingly won the lottery when Wisconsin coach Gary Andersen decided to come to Corvallis. While in Madison, Andersen led the Badgers to a 20-7 record in two seasons. Oregon State fans were hopeful that their new coach, who had turned around Utah State before being hired by Wisconsin, would be able work his magic with Oregon State.
So far, not so much.
Oregon State went 2-10 last year in Andersen's first season, going 0-9 in Pac-12 play. The Beavers have gone 3-12 overall so far under Andersen, with the three wins coming against two teams from the Big Sky Conference – Weber State and Idaho State – and a struggling San Jose State squad. Only once in Pac-12 play last year did the Beavers finish a game within one score of the opposition, and that was the 17-13 loss to the Buffs.
Andersen, who went to school at Utah, is 52-50 overall in his seven years as a head coach (compare Mike MacIntyre, who is 29-49 overall). Oregon State fans are optimistic about their long term prospects with Andersen, but are also fully aware that the Beavers will be underdogs in every game they play the remainder of the season.
—
Oregon State players to watch:
— Victor Bolden, WR/KR … The nightmare scenario for CU coaches: Buffs win the coin toss (which they have all four games so far this season), defer, and kickoff to Oregon State. Star returner Victor Bolden then returns the kick 97 yards for a score, sapping the Folsom Field crowd of all of its energy.
Bolden is a weapon when returning kicks, receiving passes, as well as running jet sweeps and reverses. The senior is the only player in the NCAA with two 90-yard plays so far this year, with a 92-yard jet sweep for a score against Idaho State, and a 99-yard kickoff return last week against Boise State.
— Seth Collins, WR … If the name sounds familiar, but not the position, that was because Collins played quarterback last season, including a 4-for-7 for 77-yards effort while splitting duties behind center against Colorado last fall. This year, Collins is Oregon State's leading receiver, with 16 catches for 185 yards.
— Ryan Nall, RB … Nall is 6'2″, 234-pounds, and gains most of his yards between the tackles. Nall has 40 carries for 176 yards on the season, including a 66-yard, two-touchdown effort against Boise State last week. Stop Nall, and the Oregon State offense will struggle.
—
Colorado and Oregon State – historical
(Enjoy this section this week, as when we compare CU to the USC Trojans next week, this will all go the other way)
Oregon State is not just having a tough time of it this year. The Beavers are historically the worst team in the Pac-12, one of only two teams in the conference (Washington State being the other) with an all-time record below .500 (531-576-50, .481).
Of the 12 categories tracked by Winsipedia, the Beavers lead the Buffs in exactly one … bowl record. Oregon State has a winning record all-time in bowl games (9-6), while Colorado has a losing record (12-16).
Some other categories:
— All-time wins … Colorado – 688, 25th all-time … Oregon State – 531, 78th
— Conference championships … Colorado – 26, 10th all-time … Oregon State – 5, 92nd
— Weeks in the Associated Press poll … Colorado – 293, 27th all-time … Oregon State – 95, 65th
— First round NFL draft picks … Colorado – 24, 24th all-time … Oregon State – 6, 65th
—
Colorado and Oregon State …  head-to-head
— Oregon State leads the all-time series with Colorado, 5-3, with a 2-1 lead in games played as members of the Pac-12.
— The series dates back to 1931, when Oregon State handled Colorado, 16-0, in a game played in Portland. The second match between the two schools was also played in Portland, with the Beavers coming away with a 41-6 victory in 1963. When the Buffs got a rematch the following year in Boulder, Oregon State made it 3-0 in the series, with a 14-7 victory.
— Colorado got Oregon State at home twice in the 1980's, posting victories in 1983 (38-14) and 1988 (28-21).
— Since the Buffs joined the Pac-12, the teams have played three times, with Oregon State winning the first two (44-17 in 2013; 36-31 in 2014). The Buffs finally broke through with a 17-13 win in Corvallis last fall.
—
Colorado and Oregon State … By the Numbers
It's so refreshing to be able to look at the stats sheets and not see a bunch of 100's next to Colorado when it comes to national rankings.
One-third of the way through the season, the Buffs are in triple digits nationally only in special teams categories. Colorado is 126th (out of 128 teams) in net punting, 123rd in punt return yardage defense, and 112th in kickoff return yardage defense.
(Memo to Mike MacIntyre … don't let Victor Bolden beat you)
Meanwhile, Oregon State is in the 100's in several significant categories:
— The Beavers are 110th in the nation in total offense, at 340.7 ypg. … while Colorado is 18th in total defense (306.5 ypg.);
— The Oregon State offensive line has allowed 13 sacks in three games, ranked 126th;
— The Beavers are allowing teams to convert on third downs 45.7% of the time, 111th nationally. The CU offense, meanwhile, is converting on third downs 48.4% of the time (26th in the nation);
— Colorado is ranked in the top 25 nationally in numerous categories, including passing offense (311.9 ypg., 22nd); total offense (523.3 ypg., 15th); scoring offense (42.3 ppg., 23rd); pass defense (163.0 ypg., 17th); and total defense (305.5 ypg., 18th).
—
Pac-12 Notes … 
— When No. 7 Stanford takes on No. 10 Washington Friday night, it will mark the 15th time since 1986 in which two Pac-12 teams ranked in the top ten in the nation have met;
— Pac-12 teams are 21-5 overall in home games so far in 2016 … but only 3-3 in conference play;
— It may seem that having two different quarterbacks from the same team win Pac-12 Offensive Player-of-the-Week honors in the same season would be unusual. But, when Steven Montez joined Sefo Liufau in winning the honor, it was the fifth such occurrence in Pac-12 history (most recently in 2014, when both UCLA and Washington State had two quarterbacks win Player-of-the-Week honors);
— The Pac-12 has three players leading the nation in individual categories … Luke Falk, QB, Washington State, 39.0 completions per game … Chad Hansen, WR, Cal, 12.5 receptions per game … Victor Bolden, WR, Oregon State, 40.2 yards per kickoff return;
—–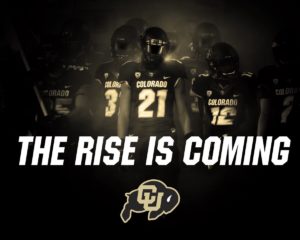 —–