—
Colorado Daily – Arizona 
—
November 12th – GameDay!!
… CU in a few minutes …
Game time set for CU v. Washington State … ESPN GameDay not coming to Boulder
From Dave Plati at CUBuffs.com … In the battle of the Pac-12 Division Leaders, Washington State (8-2, 7-0 Pac-12) at Colorado (8-2, 6-1) has been selected for a national broadcast on FOX (KDVR, Ch. 31 in Denver) with a kickoff time of 1:30 p.m. MST.
I was also just informed that ESPN Game Day will not be coming to Boulder for the game. They are going to Western Michigan.
… Just got the broadcast team:  Gus Johnson (play-by-play), Joel Klatt (CU's own, analyst), Shannon Spake (sidelines).
—–
Phillip Lindsay: "We stay one game at a time, play Colorado football, and we know it's Arizona week"
From CUBuffs.com … The Buffs are well-aware that a slip-up Saturday against the 2-7 Wildcats (0-6 Pac-12) could very quickly turn that big picture into a fuzzy mess.
"They're a good team," CU head coach Mike MacIntyre said. "Arizona has beat us the last three times we've played them (the count is actually four). They beat us pretty good down there the last time we were there. No way we will overlook them."
The Buffs bring a three-game win streak into the contest. A fourth straight win would be the longest CU streak since 2002. Rich Rodriguez's Wildcats, meanwhile, have struggled and are currently in the throes of a six-game losing streak.
But it's also the same Arizona team that took unbeaten Washington to overtime earlier this season, and it is a program that has a history of big wins in November. In the last three years, the Wildcats have beaten at least one top-20 team in the final month of the season, including No. 10 Utah last year, No. 13 Arizona State two years ago and No. 5 Oregon in 2013.
"We just need to focus on one game at a time," running back Phillip Lindsay said. "We stay one game at a time, play Colorado football, and we know it's Arizona week. You get a lot of hype about the games coming up that might make you look past Arizona. But Arizona is a good physical team and we're playing them at their home. So we need to just keep focused with the task at hand and that's playing Arizona this week."
… Continue reading story here …
—–
Drew Litton on CU at Arizona
From the Daily Camera …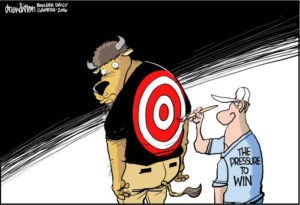 —–
November 11th
… CU in a few minutes … 
The Rise: Episode 4
In case you missed it Thursday night … From CU Video (they may as well just give CU Video their Emmy now):
—
CU Athletic Hall of Fame to induct 12 new members next Friday
From CUBuffs.com … The University of Colorado Athletic Department will honor 12 new inductees into the CU Athletic Hall of Fame at 12 p.m. on Friday, November 18, 2016 at the Coors Events Center.
Doors will be opening at 11:15 a.m. and the cost of the event is $10 per person and $4 cash per car. Cost includes a plated lunch provided by the Buffs Hospitality Team. Parking will be available in lot 436, located just north of the Coors Events Center. Entry into the building for the event will be on the Regent Drive street level near the CU volleyball offices.
The luncheon will just be a kick-start of events that will honor the inductees throughout the weekend. Later that day, during the Buffalo Stampede on Pearl Street, all 12 inductees will walk in the parade. Then when the CU football team takes on Washington State on Saturday (time still to be determined) the inductees will be honored at the game.
The 12 inductees will be former student-athletes across numerous sports such as: Baseball, Football, Men's and Women's Track and Field, Cross-Country, Wrestling, Men's Golf, Women's Soccer and Men's Basketball.
INDUCTEES: A list and biographies of all CU Athletic Hall of Fame inductees, including the 2016 class, are available at www.cubuffs.com/halloffame. … including, from football, Michael Westbrook, Chris Hudson, Jerry Hillebrand and Bill Brundige.
—–
Neill Woelk's Friday Five Keys to Arizona game
From CUBuffs.com … For the second week in a row, the Colorado Buffaloes find themselves in relatively new territory: solid favorites in a Pac-12 game, and this one on the road.
Saturday's game at Arizona (8 p.m., FS1) will be just the latest in a series of games for the Buffs that has seen recent years' script flipped.
This season, it's the No. 16 Buffs (AP) who find themselves in the position of the hunted, owners of a 7-2 record and atop the Pac-12 South with a 5-1 conference mark.
The 2-7 Wildcats (0-6 Pac-12), meanwhile, find themselves in the role of spoiler. Losers of six straight, the 'Cats will miss a bowl game this season for just the second time in nine years, leaving the chance to record an upset win Saturday as their prime motivation.
As also has been the case regularly for the Buffs this season, this will be another opportunity to end a lengthy losing streak to a conference foe. Although the Buffs own a 13-5 all-time edge in the series, including an 8-2 mark in Tucson, the Wildcats have won the last four, including the last two in Arizona Stadium.
… Continue reading story here …
—–
November 10th
… CU in a few minutes … 
Buffs looking for a "complete" game against Wildcats
From CUBuffs.com … Asked earlier this week if he thought his team has put together a "complete" game this year, Colorado head coach Mike MacIntyre quickly named CU's 44-7 win over Colorado State.
That, of course, was the Buffs' season opener.
MacIntyre then thought a little more about the question, and said he believed the Buffs had put together solid efforts in all three phases — offense, defense and special teams — a couple of times since.
But it hasn't happened for the last several weeks. As Colorado prepares for its November stretch run, MacIntyre knows it would be the perfect time for the Buffs to hit their stride.
"It's definitely something we want to do again," MacIntyre said. "Lately, we haven't done it where we've won all three phases, and we need to do that."
In their last game, the Buffs' offense struggled with four turnovers, but still got a special teams punt return for a touchdown and a solid defensive effort to produce a 20-10 win over UCLA.
The week prior, CU's offense moved the ball well up and down the field, but struggled in the red zone when special teams missed three of four field goal attempts. Again, it was the defense that made the difference in a 10-5 win over the Cardinal.
Neither was a particular thing of beauty.  But it's the final result that matters, and it's hard for MacIntyre — or anyone with an interest in the Buffs, for that matter — to complain too much.
… Continue reading story here …
—–
November 9th
… CU in a few minutes … 
Tweet of the Day … From CU Video: "The Rise: Episode 4 will air on Pac-12 Network and Pac-12 Mountain this Thursday (11/10) at 5:30pm PT / 6:30pm MT. @Pac12Network #TheRise"
—
Ahkello Witherspoon receiving national attention
From ESPN … In case you were wondering, Ahkello Witherspoon is the other guy.
The first instinct when you hear "Colorado cornerback" is to think of Chidobe Awuzie. And that's fair. The all-conference performer from last season has NFL scouts gushing about his potential.
But it's Witherspoon who is also, if not quietly, keeping his side of the field locked down.
And the first instinct when you hear "Colorado vs. Oregon" is to think of Bryce Bobo's one-handed touchdown catch for the go-ahead score. Again, that's fair. It was an amazing marriage of athleticism and concentration.
But it was Witherspoon's end-zone interception of Dakota Prukop inside of two minutes that sealed the victory.
Simply put, what started out as teams trying to throw away from Awuzie has turned into a pick-your-poison scenario for quarterbacks.
"He's playing so confident right now," defensive coordinator Jim Leavitt said. "I think back to the USC game where he lost a couple of those 50-50 balls. We just pulled him aside and hugged him and said, 'Keep working.' And he did. I'm not sure he would have been able to do that in the past. You're seeing him play with confidence on every single play."
… Continue reading story here …
—
Kicker Nick Price will be available for Arizona game
From CUBuffs.com … Freshman placekicker Davis Price has recovered sufficiently from his bout with mononucleosis to resume practice. He will be available Saturday in Tucson, MacIntyre said.
After going 4-for-5 on field goals during a three-game stretch, Price has missed the last two games. Chris Graham kicked in his place during that stretch, hitting half of his six attempts. Against Stanford, when Graham missed his first two kicks, punter Alex Kinney was called on to attempt his first college field goal (he missed).
But Graham made a critical 23-yarder against the Cardinal and was 2-of-3 against the Bruins (one blocked kick).
MacIntyre said his kickers benefit from having a team sports psychologist (Chris Bader) on staff. Kicking, noted MacIntyre, is "just like your golf swing.  You've just got to go out there and do it on the practice range. With everybody there, you've got to come through."
He said Graham "did better last week and I think he's done better this week. I thought Davis kicked good. I feel like those guys can definitely do it, they've just got to consistently do it when the pressures on. I think the more they do it and the more they're in that, they get mentally tougher. Davis will be healthy for Saturday."
—
Mike MacIntyre post-practice talk with media
From YouTube, courtesy of CUSportsNation:
—–
November 8th
… CU in a few minutes … 
Uniform combination for Arizona game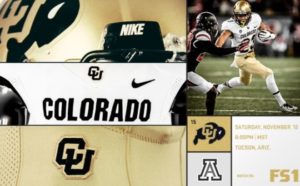 —
Mike MacIntyre Tuesday Press Conference quotes
From CUBuffs.com …
Opening Statement
"First of all, there are a lot more important things today than this media conference. Make sure you go vote, I'm dead serious. That's where I'm going after this. That's an important part of the history of our country. Don't take it lightly."
"We're excited about going to play Arizona. They beat us the last three years. They play really well. I definitely feel like they should have beat Washington, they took them into overtime and ended up losing 35-28. Rich Rodriguez always has a way of getting his teams ready to go. They've been beat up with injuries, but it looks like – even though they had a rough game last week – they got both their quarterbacks back healthy. They're both really good players. That's the key in having your offense do really well. They moved the wide receiver Samajie Grant back to running back. He's played there a little while; he played there in high school. I looks like he starting to hit the holes like Rich would want him to in their offense. It's going to be a tough game for us. Our guys are excited about going there to play; it's always a tough place to play."
On Which College Football Coach He Would Elect As President
"David Cutcliffe. He's a well-rounded, solid man. He's very out-spoken. David Cutcliffe for sure, I'd vote for him for president. I wish he was running now to be honest."
On Special Teams Improving
"We keep moving forward. We've had some really good games, we've had some tough games. When you're going through all your kickers and all the things we've had happen – those kids are doing the best they can. They keep improving and we need to keep improving. I thought during the open week we worked on that hard and we saw some improvement in those areas."
On Phillip Lindsay's Assessment Of The Offense Not Being Focused The Past Two Weeks
"No, I don't agree with Phillip, but Phillip would say that after every practice if something went wrong. He's after everybody, he's the Tasmanian Devil. We had good practices. The other night we just shot ourselves in the foot and Stanford is really physical up front. We moved the ball, but we just didn't get it in the end zone. I've said it before, but there were two or three plays in that game that could have went either way in that game – if we don't get a penalty or didn't drop the ball going into the end zone. It's a whole different football game. That's how things happen. You have to win those football games. The Denver Broncos have a phenomenal team and they had a phenomenal year last year. I'm not comparing us to the Denver Broncos, but on their run people said, 'They're barely winning.' They just kept finding a way to win somehow some way. Our team has crossed that hump now. We could not have won the past two games the previous years I've been here, but they found out how to win, they found out how to keep playing, they don't blink, they don't ever give up. We'll start clicking on all cylinders again and I hope it's this weekend. I haven't seen a down practice or a practice where I really had to get after them. I hope Phillip does feel that way, because it's going to keep him motivated."
On Team Being The Hunted
"I talked to them about it last week. Basically everybody that we've played, when they show up to play us they think we're the same old Colorado. They come with the attitude, 'How can they beat us?' And they come with another set of intensity. As we keep going here, there will be more and more on the line and more things are magnified. You've got to keep growing as a team and not get individual in those situations. I definitely believe we'll do that. I think the other night was a good example of that for us to understand any type of retaliation or getting caught up in the moment or losing your cool can the hurt the team and the chance for doing something great. That's a learning experience. I think we all go through that when you move up in your job and you have kids; you've got more responsibility. You can't do the same things when you were 22. I think it's a growing process."
On The Penalties In The UCLA Game
"The personal fouls are judgement calls at times. If we don't get a personal foul every once in a while, we're probably not being real aggressive. I don't mean that mean or to do anything vicious, you just better play aggressive. The unsportsmanlike conducts after the play are what I'm ticked off about. You teach them how to target and every once in a while a quarterback's going to slide when you're going to hit him and you might hit him high. You're not trying to, but they call it and that's the way our game is now. That's the way it should be, we should protect them. After the play, hitting a guy, pushing a guy, jawing with a guy, that's totally selfish. All that does it hurts the team. You're going to have a personal foul every once in a while in football with guys running to the football and being aggressive. If you knock back the aggressiveness, then they're just going to run over you and get in the end zone all the time. There's a fine line there. After the whistle is blown, those are the types of plays that really irritates me. That's selfish. We addressed it clearly."
On Offense's Struggles The Past Two Games
"I think we moved the ball good. We had the unsportsmanlike conduct on the half-yard line on a second down. We dropped the ball on a handoff walking into the end zone. That's 14 points. At Stanford, we had a couple plays we could have gotten in and didn't. We missed three field goals. You get in on the one touchdown we got called back on us. If you make three of those four field goals, it's a whole different game. We'll start clicking and getting in there. They also made some plays on defense. You have those lulls on offense from time to time. That's why they always say offense lights up the scoreboard, but defense wins championships. You've got to have a good defense and we have a good defense. Our offense will start clicking and get in the end zone, and we're going to need to in these games coming up for sure. "
On Comparing Yourself To Other Pac-12 Teams
"Each game is a game within itself, that's truly the way it is. I don't know who's going to be healthy for our game next week and Washington State doesn't know who's going to be healthy. Comparing opponents to me this late in the season, there's so many things that go into it. I don't look at it that way. I look it like we got to win this game and then we'll try to find a way to win next week. I don't look at as a comparison for us the next week at all."
On Arizona Having A Running Threat At Quarterback
"Rich Rod's offenses have always had a running quarterback all the way back at West Virginia when they had Pat White. He was something else. He's always wanted good, running quarterbacks. When he has one, he's able to do a lot of things in his offense and get that going. He always wants to get his running back going on the inside zone and the stretch play. [Brandon] Dawkins is really able to run the ball really well, he's big and fast. Anu [Solomon] can really throw it and runs it okay, but not as good as Dawkins. We should be prepared for that. Last year, they did get us with [Jerrard] Randall. That changed the game on us. He made some good runs and they did a good job with that. I hope we're ready for that, we're preparing for it every way we can."
On Understanding Where Arizona Is This November
"I do think our guys have been in that situation before. They understand everybody's going to show up to play. It doesn't matter what everybody else says or what everyone's saying in the classroom. They've been in that exact same situation. Hopefully they feed off that memory."
On Kickers Dealing With The Mental Part Of The Game
"[Team Sports Psychologist] Chris Bader does a good job. We have a sports psychologist on staff. We talk to him all the time. It's just like your golf swing. You've just got to go out there and do it on the practice range. With everybody there, you've got to come through. Chris [Graham] did better last week and I think he's done better this week. I thought Davis [Price] kicked good. I feel like those guys can definitely do it, they've just got to consistently do it when the pressures on. I think the more they do it and the more they're in that, they get mentally tougher. Davis will be healthy for Saturday."
On A Time When Something Changed With The Team
"I had said it's a process, and when we're good enough to do it, we'll do it. There are milestones along the way that all those build up to it – from practice to workouts to meetings to individual meetings to different games. They can handle the moment now if it's good, bad or indifferent. They keep pushing through it. In the past when they weren't sure about that, they panic a little bit and lose focus. I think now we crank our intensity up as a whole group. I felt like it was building all along through spring. I thought summer camp I saw it, because they came every day ready to go; and I would challenge them in different ways and they would always meet the challenge as a whole group. That's where I saw a lot of it happening."
On Offense Responding To Adversity
"They're practicing hard, they understand where we are. We had some chances for some big plays that we didn't make that were there. They made some plays on us too. We've got to keep fighting and eventually, like I said before, the dam will break again. It's a little bit of a rhythm situation, we got out of rhythm with some penalties. That always hurts an offense. If you can get in rhythm, it keeps yourself going. We haven't been able to stay in rhythm as much as we were earlier. That's part our fault and part the dudes on the other side too."
On Play Of The Offensive Line
"I definitely think they really improved. They played well enough for us to win all the football games. Some games they haven't played as well as in others. We knew [Takkarist] McKinley would be a beast out there. He made some plays that we thought he would. We hoped he wouldn't just wreck the game and he didn't just wreck the game, but he did make a couple plays that helped them. We definitely would have liked to have handled him a little better a couple times, but we did handle enough to be able to move the ball and do some things there. I look forward to see how they respond and play this week and keep gelling. I think they've played well enough for all nine games for us to win all nine. There were moments that were not as good as others, but there were moments we dominated too. I think there were more moments where we controlled and dominated than there were negative moments over the nine games."
On Health Of Sam Kronshage
"Sam should be back. He has that AC joint, so he's really sore. We'll see. He did a little bit more today and he'll be able to do a little more tomorrow."
On Sefo Liufau Not Being Content With The Offense's Performance
"I think it turns into a big motivation for him. He takes full responsibility if the offense doesn't execute or score like it should. He feels like he didn't play as good as he could have in certain situations; sometimes it wasn't his fault on certain things. He sees where we want to go and he wants to make sure we get there. He's mature enough to understand that a win's awesome, but also he can learn from this to reach our ultimate goal. To me, that's a true, mature champion. He's grown into that process. My youngest son was teasing me after I got home after UCLA, 'Dad, a year ago you would have been cheering and jumping up and down. Everything's changed hasn't it?' He was ribbing me a little bit. I smiled and said I need to enjoy it. At the same time, we're looking for something more than just a Pac-12 South win. Before we were just trying to find a Pac-12 South win; now that's all changed. That's a good thing; it shows you where we've grown to. I think that's the same way Sefo feels."
On The College Football Playoff Ranking
"Dave Plati will call me tonight and tell me what we're ranked. I won't watch it. I'll be here watching Arizona and watching our practice film and talking to some of our kids and coaches and recruiting and worried about academics. You wear about 25 different hats. I won't worry about all that until the end. The more we're on television and the more we're ranked, I do notice it helps recruiting. That's a good thing when you call a kid tonight and you've gotten ranked. We understand we take care of everything on the field."
On Possibility Of College GameDay Coming To Boulder
"That's Dave Plati, Jason [Clay] and all those guys. Of course that would be fun for our university and our team. That would be great. If we keep winning, things like that happen. That's what I keep telling our guys all the time, just keep focusing on the game at hand. If you get that game, and the next one, everything just keeps falling into place and you'll reach all your goals."
On Louisville Head Coach Bobby Petrino Saying The Rankings Only Take Into Account Blowout Wins
"No, I'm not aware of it. I think if you just win and take care of it, you'll move where you're supposed to go."
… Continue reading story here, with press conference quotes from running back Phillip Lindsay and defensive back/punt returner Isaiah Oliver …
—–
Colorado defense putting up historic numbers
From CUBuffs.com … Heading into Saturday's 8 p.m. game at Arizona, the No. 16 (Associated Press) Buffs are ranked among the top defenses in the nation in a variety of categories. The list includes total defense (ninth), scoring defense (12th) and rushing defense (17th).
Some numbers within the numbers:
— Of the 59 FBS teams who have improved their total defense numbers this year, CU's defensive improvement is the best of the bunch thus far. Colorado is allowing just 296.9 yards per game this year, 120 yards less than a year ago. That improvement is slightly better than No. 2 Indiana, which has shaved 119.4 yards off its 2015 per game average.
— Colorado held UCLA to 210 yards total offense, making it the fourth time in the last five games CU has held an opponent under 275 yards, and the sixth time this season. Of all 64 Power Five schools, plus independents Notre Dame and BYU, the Buffs are just one of six teams that have held five or more opponents under 300 yards this season. Alabama has done it seven times, Louisville and Ohio State six times, and Florida, Michigan and Colorado all five times. (In their head-to-head matchup, both Colorado and Michigan surpassed the 300-yard mark).
— Over their current three-game winning streak (Arizona State, Stanford and UCLA), the Buffs have held opponents to an average of 224 yards per game and 10.3 points. Opponents have converted just 12 of 47 third-down tries in that stretch, with UCLA going 4-for-15 (after a 3-for-4 start).
— CU is tied for second in the nation in red zone defense, having allowed scores just 66.7 percent of the time. Out of 21 times penetrating the CU 20-yard line, opponents have scored three field goals and 11 touchdowns (six rushing, five passing).
And, of course, there are defensive takeaways. CU's defense has forced at least one turnover in 22 straight games, the longest such streak in the nation.
… Continue reading story here …
—–
November 7th
… CU in a few minutes … 
Arizona injury list a long one … running back Nick Wilson out for the year
From tucson.com … Quick hitters from the Arizona Wildcats' weekly news conference at the Lowell-Stevens Football Facility on Monday afternoon:
* Junior tailback Nick Wilson is expected to miss the remainder of the season, UA coach Rich Rodriguez said. Wilson hurt his knee against USC on Oct. 15. He had been in and out of the lineup before that because of a sprained ankle.
* Freshman tailback J.J. Taylor also will miss the rest of the year, Rodriguez confirmed. Taylor suffered a broken ankle against Washington on Sept. 24.
* Redshirt-freshman receiver Cedric Peterson is out for the year because of a broken foot. That led Cam Denson to start in his place against Washington State. Peterson had entered the starting lineup after Samajie Grant moved to running back.
* Rodriguez said linebacker DeAndre' Miller got hurt after three plays against Washington State. He did not return. Arizona already was without Cody Ippolito and Michael Barton at linebacker.
* Rodriguez said QB Anu Solomon made some plays but also had some head-scratching moments, including a pair of ill-advised laterals.
* Rodriguez said he'll continue to play both Solomon and Brandon Dawkins. Dawkins exited the game late in the second quarter. He seemed to be pointing toward his right hip or side as the area experiencing discomfort.
—
Mike MacIntyre post-practice talk with media
From YouTube, courtesy of CUSportsNation:
—
Isaiah Oliver named Pac-12 Special Teams Player-of-the-Week
… CU has six weekly honorees this year … after having six in the previous five years …
From CUBuffs.com … University of Colorado sophomore Isaiah Oliver has been named the Pac-12 Conference Special Teams Player of the Week, the league office announced Monday.
Oliver helped lift CU to a 20-10 win over UCLA last Thursday, sealing the victory with his 68-yard punt return for a touchdown with 5:27 remaining in the game. It was his first career punt return for a touchdown and the first by a Buffalo since Stephone Robinson brought one back 81 yards against Kansas in Boulder on Oct. 22, 2005.
In the game Oliver returned five punts for a total of 124 yards, which is the most return yards in a game by any Pac-12 player this season and the fourth-most of any FBS player. He is the first Buff to have over 100 yards in punt returns in a game since Josh Smith (4-108) against Eastern Washington on Sept. 6, 2008; it was the most yards since Roman Hollowell had 6-148 against Fresno State on Aug. 26, 2001.
His 42-yard return early in the third quarter set up a CU field goal that tied the game up at 10.
Additionally, Oliver had one tackle for a third-down stop in the game and two pass breakups while playing 32 snaps on defense.
Oliver this season has returned nine punts for 144 yards, which averages out to 16.0 yards per return. That figure would lead the Pac-12 and rank sixth nationally if he met the NCAA statistical minimums for punt returns (minimum 1.2 returns per game). He has 18 tackles on defense in 286 plays, one tackle for a loss, five third-down stops, eight pass breakups and one forced fumble.
With Oliver's selection, the Buffaloes have now received six Pac-12 Player of the Week accolades this season. CU had a total of six selections in its first five seasons in the Pac-12 before seeing the high number of honorees this year.
The other Buffaloes honored this season were: QB Sefo Liufau (Sept. 5), QB Steven Montez(Sept. 26), PK Davis Price (Oct. 3), RB Phillip Lindsay (Oct. 17) and S Tedric Thompson (Oct. 24).
—
Neill Woelk – Sefo Liufau doesn't deserve the criticism 
From Neill Woelk at CUBuffs.com … After the win over UCLA, Colorado safety Tedric Thompson made it quite clear who the Buffs want calling the signals for their offense.
"I'll take our offense over any offense in the nation," Thompson said in front of his locker. "And I'll take Sefo over any quarterback in the nation. We know what he can do, we believe in him and he's going to take us where we want to go. What he's done to get here, to get us here, is amazing."
As Thursday night's game at Folsom Field unfolded, the social media world — where no good deed goes unpunished — quickly came alive with criticism of Liufau.
Many of those folks, of course, are the same people who were singing Liufau's praises earlier this year when he threw three touchdown passes against Michigan and threatened to lead the Buffs to an upset win over the No. 4 team in the country before an ankle injury sent him to the sidelines. They were also the same folks who moaned the following week that Colorado had no chance against Oregon without Liufau (they were, of course, wrong, as Steven Montez proved to be a more than able backup).
The viewpoint from this corner?
I'll take Sefo. I'll take him next week, the week after, the week after that and however many games the Buffs may play in the postseason.
Not because he deserves it (although, if anyone deserves the chance to play this season after what he's been through to get to this point, it would be him).
I'll take him because I've seen how good he can be when he has time to make plays, as he showed with three picture-perfect touchdown passes against one of the best defenses in the nation at Michigan. I'll take him because I've seen how he can make plays when his protection isn't there — as he did Thursday vs. UCLA, when he converted a third-and-7 into a 29-yard gain to help keep alive a drive that produced the go-ahead field goal.
On that play, he literally carried a UCLA player on his back, turned his head toward the official so he could see the player had his facemask — and then delivered a 14-yard pass to Phillip Lindsay. It was vintage Liufau.
But most of all, I'll take Liufau because his teammates believe in him with every fiber of their being.
… Continue reading story here …
—–
November 6th
… CU in a few minutes … 
Colorado opens as a 14-point favorite over Arizona
From VegasInsider.com … Colorado failed to cover against the spread for the first time all season last Thursday, when the 13-point favorite Buffs defeated UCLA, 20-10. Still, a win is a win is a win (I don't bet on games, though I do find betting lines interesting) …
The Pac-12: 
— Utah at Arizona State – Thursday, 7:30 p.m., MT, FS1  … no line posted
— Colorado at Arizona  – Saturday, 8:00 p.m., MT, FS1 … Colorado a 14-point favorite
— Stanford at Oregon … 2:00 p.m., MT, Pac-12 Networks … Stanford a 2.5-point favorite
— USC at Washington … 5:30 p.m., MT, Fox … Washington a 7.5-point favorite
— Oregon State at UCLA … 7:00 p.m., MT, Pac-12 Networks … UCLA a 13.5-point favorite
— California at Washington State – 8:30 p.m., MT, ESPN … Washington State a 16-point favorite
—–
November 5th
… CU in a few minutes … 
Washington State has it's way with Arizona, 69-7
Tweet of note … "Arizona QB Anu Solomon: "We're not going to lay down and quit. We're going to continue to fight with these three games. We can't be 2-10"
—
From the Tucson Daily Star … After Washington State's final touchdown, Arizona Wildcats defensive lineman Calvin Allen limped to the UA sideline and screamed a four-letter word that isn't suitable for print.
Anger, frustration, confusion and even embarrassment are in abundant supply around the Arizona football program these days. The Wildcats have lost six games in a row, and the latest was by far the ugliest: a 69-7 defeat at Washington State that ranks among the worst setbacks in the history of UA football.
Afterward, a somber Rich Rodriguez searched for answers. He struggled to find any positives after the most lopsided loss of his UA tenure, which began in 2012.
"Obviously, I'm embarrassed," Rodriguez said. "We should be embarrassed. … Gosh, it was a nightmare."
… Continue reading story here …
—
Game story from ESPN … Washington State talked about starting fast against Arizona.
Mission accomplished.
The No. 25 Cougars jumped to a 24-0 lead in the first quarter and crushed Arizona 69-7 on Saturday for their seventh consecutive victory.
"Everything we touched worked," coach Mike Leach said.
Luke Falk threw for 311 yards and four touchdowns for Washington State (7-2, 6-0 Pac-12, No. 25 CFP), which had its highest points total since 1997 and the most ever against a Pac-12 opponent.
The Cougars hadn't won seven straight games since 2002. They and No. 4 Washington remain the only teams with undefeated Pac-12 records.
"We played together the whole game," Leach said. "We talked all week of playing a complete game. I'm glad we didn't let up."
Washington State scored on its first six possessions and held a 38-7 lead at halftime.
… Continue reading story here …
—
Buffs have gone from the hunters to "the hunted"
From CUBuffs.com … One major lesson Colorado learned Thursday? The Buffs now know what it's like to be the "hunted."
For the first time in any of their college careers, CU's players had the targets on their backs in a conference game. They were the nationally ranked, division-leading team that was supposed to win handily while their opponent was the team that was battling to salvage a season.
It's not something they are accustomed to and not something that can be taught in practice. It has to experienced.
Not that the Buffs succumbed to the pressure of their newfound national status. But for the first time in their CU careers, Colorado players found themselves the target of more than the usual amount of "extracurricular" activity — and as is most often the case, the player who retaliates in such scenarios is almost always the player who is penalized. Thursday, it was a big part of 12 yellow flags on the Buffs.
In short, the Buffs got the Bruins' best shot in every regard, and it's something the Buffs need to expect from here on out.
Now Colorado players know what it's like to see a team fired up to play them. The Bruins were the team with nothing to lose, and they employed every tactic possible to produce the desired result.
The guess is that the Buffs will respond a little differently from here on out.  They'll learn the difference between curbing their emotions and channeling their energy in the right way.
The guarantee is that the target on their backs is only going to get bigger. As long as they are leading the Pac-12 South and as long as they are nationally ranked, they're going to get every team's best effort — and then some.
It's why Thursday night's win could very well prove to be another significant turning point not only this season, but for the program in general. The Buffs learned a valuable lesson and still came away with the win.
Those are the best kinds of lessons.
… Continue reading story here …
—
Relentless defense carrying Buffs with historic stats
From the Daily Camera … The Buffs have managed to score just 30 points in the last two games combined, but have won both because the defense has been relentless.
"As a whole unit they are doing really well and just carrying the team right now," quarterback Sefo Liufau said.
During CU's current three-game winning streak, the defense has given up just 9.7 points and 222.0 yards per game.
In CU's first five seasons in the Pac-12, from 2011-15, it held just one conference opponent below 300 yards (Utah had 274 yards in the 2011 finale). This season, the Buffs have held four conference foes below 300 yards, including the last three.
In fact, the Buffs have held their last three conference opponents below 270 yards, the first time they've done that since 1987.
UCLA managed just 210 yards and 10 points against the Buffs.
"That's what we try to come out here and do every single time we step on the field," cornerback Isaiah Oliver said.
It's been a remarkable change in a short time for the Buffaloes.
Just two seasons ago, CU yielded a whopping 39 points and 461 yards per game. This season, they rank 11th in the country in scoring defense (17.2 points per game) and seventh in total defense (296.9 yards per game).
… Continue reading story here …
—-
November 4th
… CU in a few minutes … 
Tweets of the Day … From defensive coordinator Jim Leavitt: "Poor discipline. Can't have it. Proud of the effort. Proud of the players. Heart broken over the discipline. No excuses. Go Buffs!"
… From co-offensive coordinator Darrin Chiaverini: "Great team win! Great teams find a way to win and our team did that tonight! The Rise is Real! #TheRise"
—
Experts: Arizona has no chance against Washington State
VegasInsider: Washington State a 17-point favorite over Arizona (Saturday, 2:00 p.m., MT, Pac-12 Networks)
—
From ESPN:
Kyle Bonagura's prediction:  41-17
Kevin Gemmell's prediction:  42-28
Chantel Jennings' prediction:  42-14
David Lombardi's prediction:  48-24
Ted Miller's prediction:  44-35
—
From HeroSports … Washington State should roll at home versus Arizona, but keep an eye on how they handle quarterback Brandon Dawkins, the Wildcats QB who leads the team with 549 rushing yards.
—
From College Football News … Wazzu games are almost never boring, needing to rally back last week to beat Oregon State, and with the last three games each decided by six points or fewer. But the passing game continues to rock and roll, and the defense has found ways to come up with the stops it needs at the right time over the last few games.
Against a devastated Arizona team that's having problems finding live bodies to fill in the space, the Cougar offense should be able to roll at will.
The Wildcat rushing attack has been okay, but with so many bumps and bruises, the O has fizzled with just 24 points in the last two games and no more than 30 points in any of the six losses on the year.
Arizona doesn't have the pass rush to bother Wazzu QB Luke Falk like it needs to. He's taking a beating, and he's getting blasted a few times a game, but he's also been deadly accurate, hitting over 70% of his passes or more in every game by two, averaging 73% on the year with 24 touchdown passes and just five picks.
The Wildcats will have their moments, but against a Cougar run defense that's allowed more than 125 yards just twice, and over 200 yards just once, there won't be enough big plays into the second level to overcome yet another massive day from Falk.
Final Score: Washington State 34, Arizona 20
—
From the Spokane Spokesman-Review … This has been an unpredictable year in the Pac-12, if you're talking about preseason predictions. But since Week 7 or so, the conference has been thoroughly predictable.
The good teams – Colorado, USC, Utah, Washington and Washington State – generally always beat the bad teams (everybody else). So, there is no reason to overthink this one.
Arizona has some truly explosive playmakers and is likely to hit a few 50-plus yard plays against WSU on Saturday. There might be some anxious moments early on. But the chances of a team that has yet to beat a Pac-12 opponent going on the road and taking down the Cougars, who have yet to lose to a conference foe, seem pretty small
—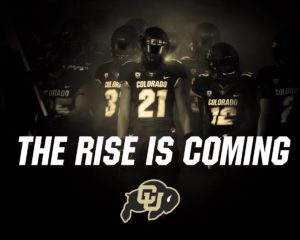 —–